Office for Civil Rights investigating allegations of discrimination at Carroll ISD
SOUTHLAKE, Texas - Southlake's Carroll ISD is cooperating with a federal civil rights investigation.
The Department of Education's Office for Civil Rights opened three investigations last week into allegations of discrimination based on "race, color, national origin or sex." The department did not provide any further specifics about the complaints.
Carroll ISD described it as "student situations," so it is unable to provide more details due to the Federal Act to Education Privacy Act (FERPA). The district said it is providing all documents requested by investigators.
Carroll ISD has received national attention over a plan to require diversity training and cultural sensitivity awareness.
RELATED: Frustration continues in Southlake over Carroll ISD's delay of new diversity plan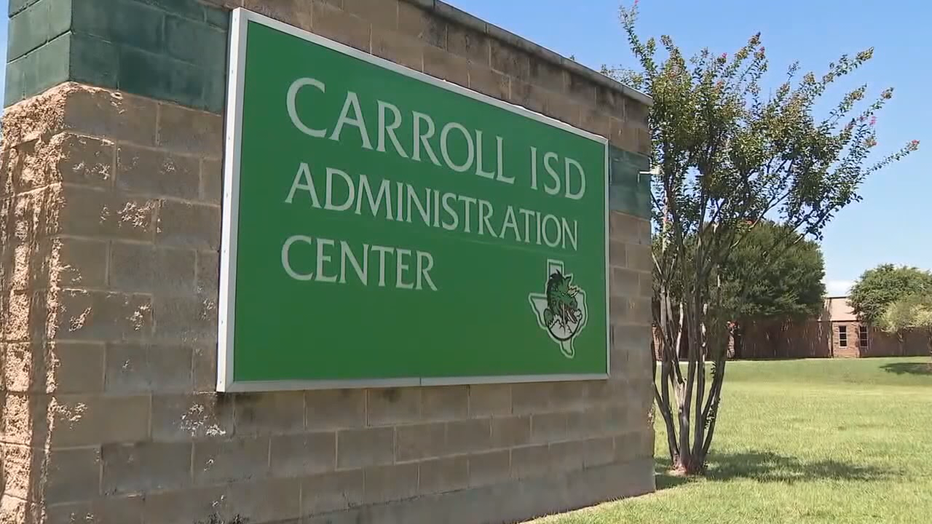 Carroll ISD graduate Raven Rolle is a member of the Southlake Anti Racism Coalition. It's a group that championed the Cultural Competency Action Plan, which called for cultural sensitivity training for students and teachers among other programs.
"I experienced a lot of racism when I was in Carroll ISD so that's not shocking at all," she said.
The diversity plan was created as a response to a viral video in 2018 showing white Carroll ISD students using the n-word.
Carroll ISD punishing teens seen in racist online video
A vocal political action committee has encouraged parents to oppose the plan and threw its support behind three school board candidates who campaigned against it and won.
The plan's now on hold and will likely never be adopted.
FOX 4 made several attempts to contact those school board members and their supporters, but we didn't get a response.
"Students have been speaking up for so long trying to get some help, and it seems like no one has been listening to them," Rolle said.
And while the nature of the three complaints is unclear, Rolle says their existence only supports the idea that a district diversity and inclusion plan is critical for Carroll ISD.
"There has to be something in writing that will tell the administration how certain situations need to be handled and how they can do their job better," Rolle said.
Carroll ISD Superintendent Lane Ledbetter addressed the community division in a video update last week, but it's unclear if he was aware of the complaints at the time.
"It's a new day in Carroll ISD," he said. "We're not going to go back and talk about what happened last semester, what happened last year, what happened two years ago. O can't do anything about that."
The district concluded its statement with: "our focus will always be what is best for our students as we prepare them for their next steps in their educational journey."
It's unclear how long the Department of Education's investigation could last.
RELATED STORIES: 
Andrew Yeager easily defeats Stephanie Williams for seat on Carroll ISD school board
Carroll ISD addresses Holocaust controversy at latest school board meeting
Voters elect two new Carroll ISD candidates who oppose diversity plan
Carroll ISD board considers $400K plan to address racism, diversity