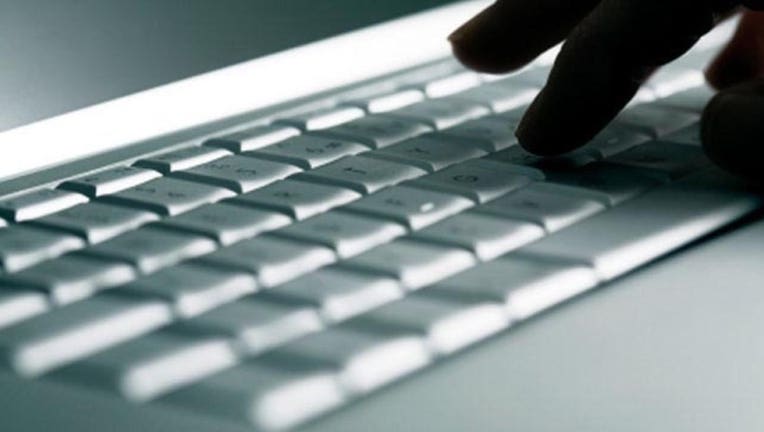 Find internet links, phone numbers, and information mentioned by on TV by FOX 4 News (KDFW-TV) Dallas-Fort Worth anchors and reporters.
Monday, Oct. 18
Richardson ISD COVID-19 Testing Options
https://web.risd.org/home/student-staff-covid-testing-options-announced
Weekend, Oct. 16-17
Ground Turkey Recall
USDA Meat and Poultry Hotline: 888-674-6854
https://www.fsis.usda.gov/recalls-alerts/butterball-llc-recalls-ground-turkey-products-due-possible-foreign-matter
 
Friday, Oct. 15
Texas Motor Speedway
www.texasmotorspeedway.com
SPCA of Texas
spca.org
Butterfly Flutterby
www.grapevinetexasusa.com/events/butterfly-flutterby/
Dallas Zoo Lights
www.dallaszoo.com/zoolights/
Thursday, Oct. 14
Dallas Museum of Art
DMA.org
Roots Southern Table
www.rootssoutherntable.com
Texas Big Dog Campaign
BeDallas90.org/foster
Halloween Kills
www.halloweenmovie.com
Jones Family Hope Lodge
smile.amazon.com/hz/charitylist/ls/3OWADMEDETQMW
Dallas Stars
www.nhl.com/stars
Wednesday, Oct. 13
Britta Stanton, the Castaneda Firm
www.castaneda-firm.com/team/britta-stanton/
Metastatic Breast Cancer Day
www.komen.org/mbc
Tuesday, Oct. 12
Human Trafficking
If you are a victim or know of someone who may be a victim of human trafficking, please contact the Tarrant County Sheriff's Office Human Trafficking Unit by phone at 817-884-2941 or by email at humantrafficking@tarrantcounty.com.
You can also contact Crime Stoppers of Tarrant County at 817-469-TIPS (8477) or the National Human Trafficking Resource Center Hotline at 1-888-373-7888.
To learn more about Human Trafficking, visit the Department of Homeland Security website: https://www.dhs.gov/blue-campaign.
The Blessing Box Project
www.BlessingBoxProject.com
TMZ
tmz.com
Blue Zone Restaurant Week
BlueZonesRestaurantWeek.com
Monday, Oct. 11
Komen More Than Pink Walk
dallas.info-komen.org/site/TR?fr_id=8747&pg=entry&_ga=2.7658802.1014797644.1633961226-753678891.1633435875
Friday, Oct. 8
State Fair of Texas
bigtex.com
Crow Museum of Asian Art
crowcollection.org
Thursday, Oct. 7
Mansfield ISD In-Person and Virtual Counseling Information
www.mansfieldisd.org/news-events/newsroom/news-content/~board/district-news/post/update-about-timberview-high-school-situation
Momentous Institute
momentousinstitute.org
You're Hired Job Fest
www.eventbrite.com/e/dallas-county-judge-clay-jenkins-youre-hired-job-fair-2021-tickets-175570434897
Tickets to DSO Performance of Ruth Bader Ginsburg Tribute
secure.dallassymphony.org/12653/12654?_gl=1*1h0o3z8*_ga*NTMwMjY1ODAzLjE2MzM2MDQ2NTM.*_ga_XN08WC97SX*MTYzMzYwNDY1Mi4xLjAuMTYzMzYwNDY1Mi42MA..
Wednesday, Oct. 6
North Texas Food Bank Screening Application
www.jotform.com/form/200705352442041
Volvo Recall: National Highway Transportation Safety Board
https://www.nhtsa.gov/equipment/takata-recall-spotlight
Ellume At-Home Covid-19 Test Recall
www.fda.gov/medical-devices/safety-communications/potential-false-positive-results-certain-lots-ellume-covid-19-home-tests-due-manufacturing-issue-fda
www.ellumecovidtest.com/return
Clint Eastwood: A Cinematic Legacy Exhibition
discoverydistrict.att.com/event/clint-eastwood-a-cinematic-legacy/
Tuesday, Oct. 5
Susan G. Komen
komen.org
Komen More Than Pink Walk
secure.info-komen.org/site/TR/RacefortheCure/DAL_DallasCountyAffiliate?pg=entry&fr_id=8747
MedStar Halloween Nomination
www.medstar911.org/2021/10/03/medstar-seeking-special-kids-for-trick-or-treat-event-2021/
TMZ
tmz.com
Broadway's Back
turtlecreekchorale.com
Newsboys
www.newsboys.com
Monday, Oct. 4
Lights Out Texas
birdcast.info/science-to-action/lights-out/
The Imaginaries
www.imaginariesband.com
SPCA of Texas
spca.org
Weekend, Oct. 2-3
Coppertone Recall
www.fda.gov/safety/recalls-market-withdrawals-safety-alerts/coppertoner-issues-voluntary-nationwide-recall-specific-lots-pure-simple-spf-50-spray-2021-launch
Ramblin Roads Music Festival
www.ramblinroadsfest.com
Friday, Oct. 1
Big Brothers Big Sisters Lone Star 
bbbstx.org
Texas Pinner's Conference
tx.pinnersconference.com