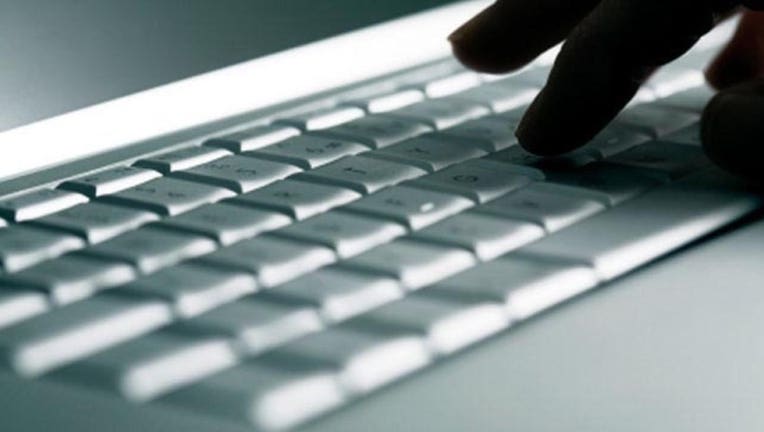 Find internet links, phone numbers, and information mentioned by on TV by FOX 4 News (KDFW-TV) Dallas-Fort Worth anchors and reporters.
Susan G. Komen Race For The Cure
2019 Komen Dallas Race for the Cure
dallas.info-komen.org/site/TR/RacefortheCure/DAL_DallasCountyAffiliate?pg=entry&fr_id=7862
NorthPark Center
www.northparkcenter.com/?fbclid=IwAR23Y0Wub-c-LLjKPSjZRCY680kcc2WxD2Bk7GCm0N4A7OmFBniKZzhox4E
Tuesday, Oct. 22
Asian Mint
asianmint.com
Dallas Chamber Symphony
www.dcsymphony.org/saint-saens-piano-concerto-2
www.dcsymphony.org
Christopher Goodpasture
www.christophergoodpasture.com
Monday, Oct. 21
Dallas storm debris pickup
dallascityhall.com/departments/sanitation/Pages/default.aspx
Dallas emergency relief fund
https://dallemerasstfund.kimbia.com/dallemerasstfund
Weekend, Oct. 19-20
Dallas Affordability Study
www.cugdallas.org/
Fox4ward:  SMU Professor Nathan Hudson
www.nathanwhudson.com
Fox4ward: Cutting Edge Haunted House 
www.cuttingedgehauntedhouse.com/
AGAPE Resource Center Tickets
agape-resource-center.netgive.org/e/site/store/2269/event_tickets/653
Hurricane Dorian Relief
UnitedMegaCARE.org
Halloween Costumes
www.galleriadallas.com
The Benefits of Family Meals
www.cooperaerobics.com
Friday, Oct. 18
Constitutional Law Attorney David Coale
lynnllp.com
Dickies Arena
www.DickiesArena.com
Chef Cat Cora
catcora.com/pages/chefs-for-humanity
www.exploretock.com/fearingsrestaurant/event/75109/fearing-friends-long-table-dinner/
Texas Tailgate Cookbook
www.amazon.com/Texas-Tailgate-Cookbook-Naylor-Harris/dp/1892588676
Thursday, Oct. 17
Donald Trump Rally at the AAC
www.donaldjtrump.com
Beto O'Rourke Rally in Grand Prairie
betoorourke.com
Texas Tribune
www.texastribune.org
Perot Museum's Center for the Exploration of the Human Journey
perotmuseum.org
Problem Solving Gadgets
Problem:  Foot pain and tired uncomfortable feet
Solution: Dr. Scholl's Custom 3D Inserts - www.custom.drscholls.com
Problem: Your car isn't a smart-car
Solution: Automatic's Connected Car Assistant - shop.automatic.com
Problem: No time or patience to stand and stir the pot
Solution: Üutensil  Automatic Pot Stirrer - www.thegrommet.com/uutensil
Problem: Need to see in hard to see places such as in ceiling or behind a hard to move desk
Solution: Tight Spot Gooseneck Viewer - https://www.hammacher.com/product/tight-spot-gooseneck-viewer?promo=search&cmp=cel&trigger=ac&query=goose
Problem: You hate soggy cereal
Solution: OBOL The Original Never Soggy Cereal Bowl - www.thegrommet.com/obol
Problem:   keeping cool  
Solution: KÜLKUF - www.kulkuf.com
Gadget Nation
www.stevegreenberg.tv
Chef Roy's Restaurant
www.roysrestaurant.com
Josh Weathers Band
RanchBash.com
Wednesday, Oct. 16
World Food Champs
worldfoodchampionships.com
Culinary Travel Trends
www.travelzoo.com/tv
The Petite Palace
www.theramazinis.com
Shea Serrano
www.amazon.com/Movies-Other-Things-Shea-Serrano/dp/1538730197
www.interabangbooks.com/event/movies-and-other-things
Tuesday, Oct. 15
Klyde Warren Park
www.klydewarrenpark.org
Who Do You See When You Look At Me?
www.amazon.com/Who-You-See-When-Look/dp/1424558360
Cooking Instructor Lorie Fangio
ATasteOfParis.net
Monday, Oct. 14 
Dallas Food Desert Solutions
dallasinnovationchallenge.ideascale.com/a/index
United Way Dallas at the State Fair of Texas
https://unitedwaydallas.org/statefair2019/
https://unitedwaydallas.org/about/
Edge: The Texas Monthly Festival
https://txmnth.ly/2ncjfeW. 
2nd Annual Survivors Ball 
https://www.eventbrite.com/e/survivors-ball-2019-tickets-58464132795
Southern Bourbon Supper
http://chefsforfarmers.com/2019events/southern-bourbon-supper/
Jackie Castro
https://www.facebook.com/thejackiecastro/
Weekend, Oct. 12-13
Fox4ward: Cutting Edge Haunted House 
www.cuttingedgehauntedhouse.com/
Fox4ward: TacoCabana, Beyond Meat
www.tacocabana.com
Friday, Oct. 11
Red River Showdown
www.BigTex.com/football
Master Chef Junior Live Tour
www.MasterChefJuniorLive.com
Ignite Hope
ranchhandrescue.org
Nick & Sams
nick-sams.com
DIFFA Dallas Burgers & Burgundy
www.diffadallas.org/events-1
Thursday, Oct. 10
Chicken Recall
www.fsis.usda.gov/wps/portal/fsis/topics/recalls-and-public-health-alerts/recall-case-archive/archive/2019/recall-094-2019-release
Texas Tribune
www.texastribune.org
Pumpkin Nights
pumpkinnights.com/dallas/
Eatzi's
eatzis.com
Wednesday, Oct. 9
Christmas in Cowtown
www.ChristmasinCowtown.com
77 Degrees
77-degrees.com/dallas/
Lone Star Circus presents Cirque Kerwich
www.LoneStarCircus.org
Tuesday, Oct. 8
Lego Replay
www.givebackbox.com/lego/#xlink
Dallas All-Star Chef Classic benefitting the Dallas 24 Hour Club
www.dallas24hourclub.org
Monday, Oct. 7
Ignite Hope Gala benefitting Ranch Hands Rescue
www.ranchhandrescue.com
Fire Prevention Week
www.redcross.org/homefires
www.soundthealarm.org/northtexas
Seasons 52
www.seasons52.com
Weekend, Oct. 5-6
Fox4ward: Miles Davis Documentary:
Milesdavismovie.com
Friday, Oct. 4
The League: How 5 Rivals Created the NFL
www.interabangbooks.com/event/league
www.johneisenberg.com/books/
State Fair of Texas
www.BigTex.com
George by Curtis Stone
www.georgiedallas.com
Thursday, Oct. 3
SMU Professor Lt. Col. Chris Jenks
www.smu.edu/Law/Faculty/Profiles/Jenks-Chris
Bird Cafe
www.birdinthe.net
Matthew Bell & The Next of Kin
bridgingthemusic.com/event/dallas-tx-solo-artist-awards-minifest-10319/
mbnok.com
Wednesday, Oct. 2
Almost Family
www.fox.com/almost-family/
CiboDivino's Centro
cibodivinomkt.com
Monday, Sept. 30
Birthday greetings for Jimmy Carter
https://www.cartercenter.org/donate/95th-birthday.html
Dallas National Night Out Events
https://dallasgis.maps.arcgis.com/apps/webappviewer/index.html?id=08daf0774fcb45ab8d309dfc97dc2924
Weekend, Sept. 28-29
Fox4ward: State Fair Food
Pearlie's Southern Kitchen
Facebook: www.facebook.com/pearliessouthernkitcheninc
Instagram:  www.instagram.com/pearliessouthernkitchen/
State Fair of Texas
bigtex.com