Dallas City Council bans short-term rentals from single-family areas
DALLAS - After a day of debate, the Dallas City Council voted late Wednesday night to add restrictions for short-term rentals like Airbnb and Vrbo.
The council voted on the issue a little before midnight after more than four hours of testimony from dozens of people on both sides of the emotional issue.
The council decided to ban short-term rentals from neighborhoods with single-family homes.
STRs will still be allowed in neighborhoods with multi-family dwellings and commercial zones. However, the council added new restrictions.
STR properties must register with the city each year and pay the same kinds of taxes and fees that hotels pay to operate.
Councilman Chad West wanted the city to allow but regulate short-term rentals. 
"We will pass an ordinance most likely to survive legal challenges so we don't open the floodgates again," he said.
But Councilman Paul Ridley said the city attorney's office said the council did have a legal right to define short-term rentals as a lodging use, allowing them in commercial, mixed-use and certain multi-family residential areas. 
"Who do we want our neighborhoods to be for? Long-term or transients or residents?" Ridley said.
Councilman Omar Narvaez argued short-term rentals make it harder for home buyers to compete against investors.
"In 2021 in West Dallas, I had about a dozen STRrs. Today, we have 200, and they are growing exponentially," he said.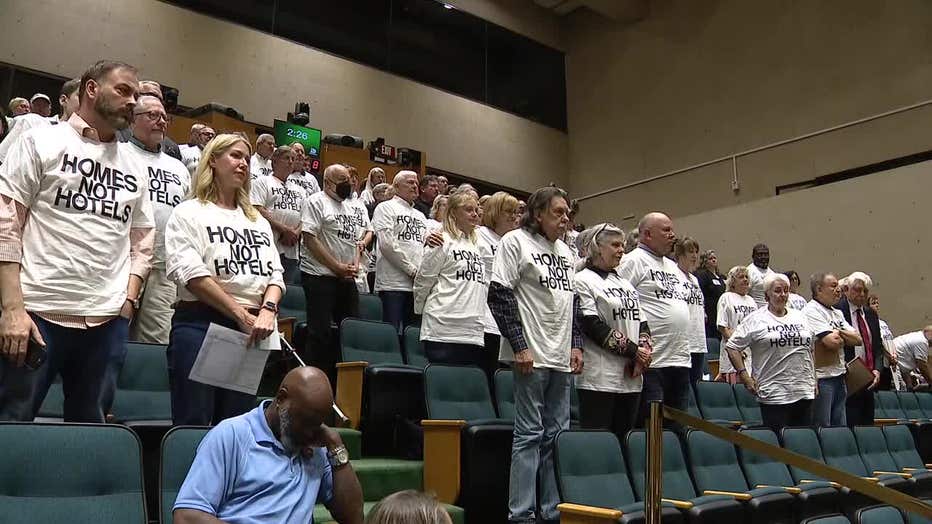 The final vote to define short-term rentals as a lodging use passed 12-3 with West, Jaimie Resendez and Casey Thomas voting against it. 
Councilwoman Carolyn King Arnold backed the zoning solution from the beginning. 
"I once was one who knocked on the door and said I will fight for you," she said. "I know I would not want to live next to that madness."
In a compromise, STRs will be allowed in multi-family residential areas with 20 or more units but no more than 3% of the units can be used as STRs. 
Despite disagreeing on the method, West closed the four-year debate of regulations.
"I do have concerns. But at the end of the day, I feel like the party houses will be shut down starting today," he said.
Many Dallas residents have spent years asking for these kinds of changes saying that rental properties bring crime and noise to their neighborhoods.
READ MORE: Drive-by shooting at Dallas short-term rental leaves neighbors terrified
"I see both sides of this but to those asking if STRs should be allowed. Is your money more important than our safety and sanity?" said Thomas Hitchcock, who lives near an STR.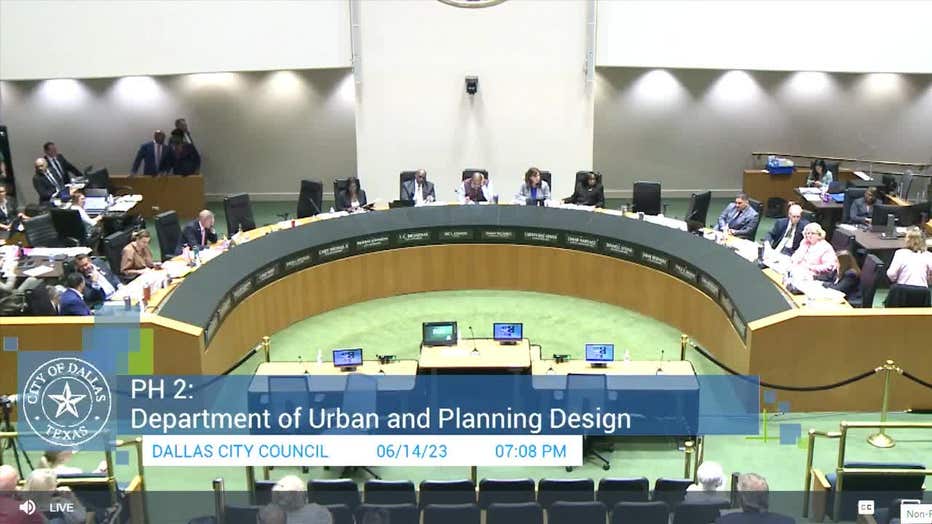 STR owners argued that limiting the rentals would lead to severe financial hardship for some owners.
"There's a way that we can protect these neighborhoods and these great homeowners while still finding a way to keep the tax revenue, the tourism revenue the job creation that that short-term rentals can bring to the city," said Timothy Kirby, who owns an STR.
The new rules will also require rental properties to follow noise and limit the number of occupants to 12.
Enforcement of the new regulations won't kick in until December to allow property owners time to phase out STRs in single-family neighborhoods and for the city's code enforcement to prepare as well.
In a narrow 8-7 vote, the council opted not to exempt currently operating STRs from the new rules.
About 1,000 STRs are currently registered in single-family areas in the city.
Those close to the city say that lawsuits are already being filed.