3 years later, Dallas City Council set to officially vote on regulations for short-term rentals
DALLAS - Just days after gunfire erupted in a Dallas neighborhood from a loud party at a vacation rental, the Dallas City Council makes a move to regulate short-term rentals.
Council members plan to officially vote next week on regulation recommendations.
Next week's vote comes after three years of debates on what to do about short-term rentals. 
Sunday, there was a shooting outside a rental property in Northwest Dallas. Neighbors want the rental property gone, but other short-term rental owners say there can a happy medium for everyone. 
The sound of gunshots on Valley Ridge Road woke up neighbors Sunday around 1 a.m. 
Michael Stethem and his wife hid in the kitchen on the floor. 
"Then there was another round of subsequent gunshots, another 10 to 15," he recalled.
Stethem says the shots came from the house next door during a party. Neighbors took videos of the hundreds of people who came and blocked the street. 
"Our across the street neighbor got hit with three bullets. Then I think as the car drove away, the gunfire continued and hit the house next door," he said.
Stethem says the house is a short-term rental. After the incident, neighbors on the street are fed up. 
"Get these short-term rentals out of our neighborhoods. This is a neighborhood not a hotel place," he said.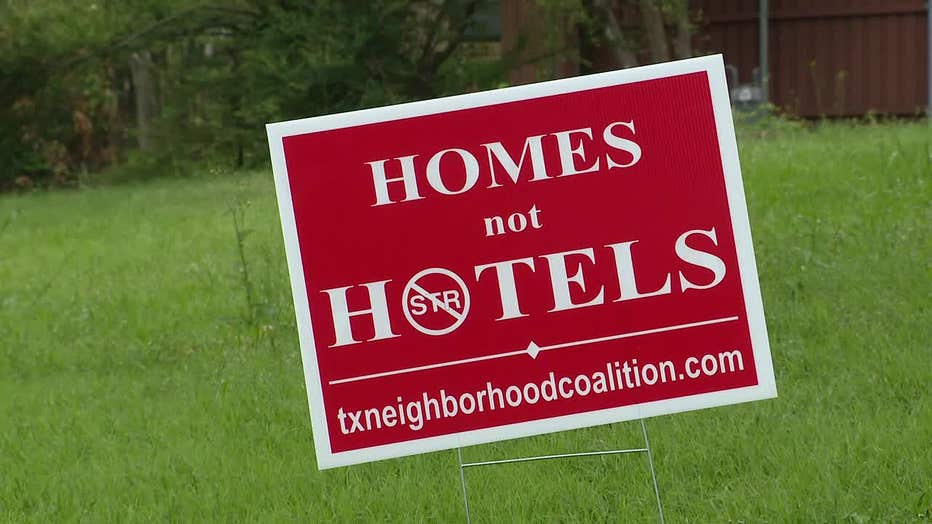 Short-term rentals were again on the agenda at Wednesday's Dallas City Council meeting.  The city planning commission is pushing for an ordinance that would effectively ban STRs in residential neighborhoods. But city officials say that may be tough to enforce.
Some owners of short-term rentals say a ban would be bad for their livelihood.
Lisa Sievers has two short-term rental properties. She disagrees with a zoning change and wants the properties where calls for loud noises, parties and shootings to be shut down. 
"I can't make excuses for them. I don't want to make excuses for them," she said. "They need to go away, but the rest of us should be allowed to continue to operate because we're good operators and we do perform a good neighborhood service." 
Sievers was a member of the city council's short-term rental task force. The group put together a list of ordinance regulations. She hopes city council members take this into account before the vote. 
"I am hoping that we can put together a reasonable, fair, equitable proposal," she said.
In Wednesday's city council meeting, the Dallas city manager said staff will issue a formal recommendation for short-term rentals by the end of this week. 
The city manager told FOX 4 the recommendation will be done Friday. In the meantime, a council vote on an STR ordinance is set for next week.