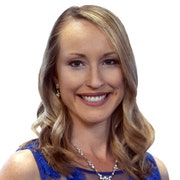 "Sunlight is said to be the best of disinfectants; electric light the most efficient policeman," said Justice Louis Brandeis.  
It's a simple sentence that sums up what I see as my duty as a journalist. We're here to shine a light on problems that need to be solved.
Since joining Fox 4 in 2015 it's been gratifying to see the many results of our stories that help get things back on track.
One of my investigations exposed a broken system within Dallas Animal Services that was failing to track complaints from residents. One result of the broken system: an estimated 9,000 loose dogs in Dallas. The story was honored with awards from the National Press Club and Dallas Bar Association.
Another report exposed a school district spent $125,000 taxpayer dollars to renovate a house its superintendent is living in, without getting approval from the school board. Our reports led to the school district launching its own investigation which is still underway at this writing. 
Most recently, it's been difficult to cover the devastation left behind by Hurricane Harvey. But it's also been remarkable to see the strength and grit of Texans. #TexasTough
Before moving back to my home state of Texas, I was blessed to play the flashlight role at WFTV-TV in Orlando, Florida. While there, many of my reports focused on areas where the government could better serve its citizens. I exposed that the city gave a company one million tax dollars to build a development that it never built. 
In another investigation, we showed how easy it was to buy illegal drugs right off the shelves at an Orange County store. After our report, the Orange County Sheriff's Office busted the store. 
I also discovered moving a soccer stadium one block would have cost taxpayers 15 million dollars. Not the four million dollars the mayor originally told the public.
Before Orlando, I worked for WMC-TV in Memphis, Tennessee, and KCOY-TV, in Santa Barbara County, California.
I received a degree in Broadcast Journalism and Political Science from the University of Southern California. Fight On Trojans!
I'm married to my college sweetheart.  He works at UT Dallas. Since he has a Master's in finance, and a passion for the news, he often helps me wade through budgets, and public expense reports.
We have a 3-year-old and 1-year-old who keep us on our toes. We love going to church as a family, spending time at the Dallas Arboretum, taking vacations at the beach, and cheering on the Rangers, Mavs, Cowboys, and of course our Trojans!
The latest from Lori Brown