Drive-by shooting at Dallas short-term rental leaves neighbors terrified
DALLAS - A Northwest Dallas neighborhood is on edge after dozens of gunshots were fired during a party at a short-term rental on Valley Ridge Road early Sunday morning. Some of the bullets went into nearby homes and cars.
Sonya Hebert and her neighbors told FOX 4 they called Dallas Police multiple times about a large party at the short-term rental.
"Your daughter is not supposed to wake up traumatized, screaming and crying saying, 'Don't leave me I am so scared.' Because a bunch of kids are shooting guns at each other," said Hebert.
Hebert says when they home from dinner around 7 p.m. on Saturday the street was filled with cars.
She lives two homes away from the party. The shooting happened while her young daughters were having a sleepover.
"As the hours went on the party got bigger and bigger, more rowdy. A lot of pot smoking, pouring liquor into fellow partiers mouths," said Hebert.
Bullets from the shooting went everywhere.
The home with the party had three bullet holes by the door.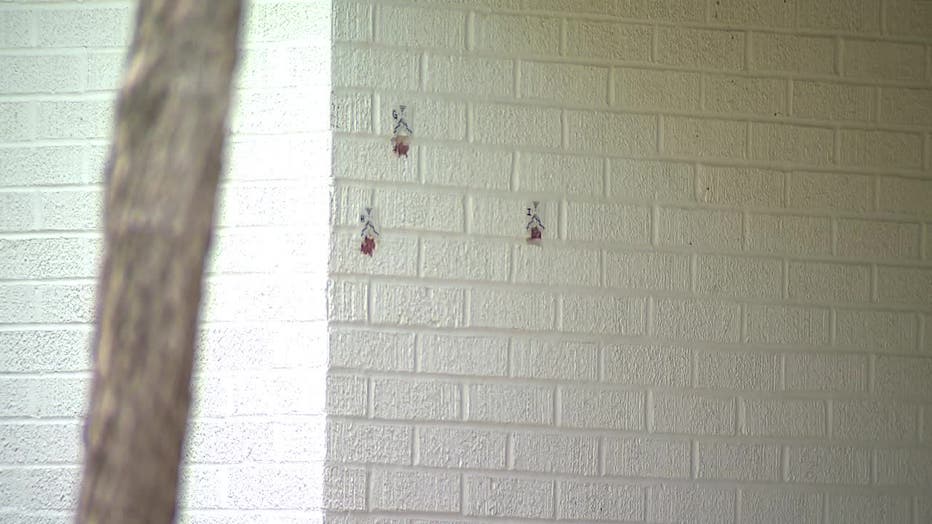 A neighbor's window was shot, and other bullet holes were found in homes, garages and cars.
 "The first round came from a white vehicle then sped away, and the return fire come from people," Hebert said. "If they wanted to have a party at a hotel, they would have been kicked out within minutes, but you can go to an Airbnb and have a raging party."
Dallas Police confirmed the shooting and said there were no injuries.
The department didn't answer any additional questions about if they had a history of complaints with this property.
A site that listed the home is now offline.
Earlier this year, Plano City Council voted to ban new rentals for a year following a shooting at a short-term rental in their city in May.
While Dallas City Council leaders have heard presentations about the problem in the city no decision has been made yet.
"City council needs to do something about this. We do not live in Ukraine, we don't live in a war zone," said Hebert. 
Dallas City Council heard a presentation in April about regulating short-term rentals.
No decision was made. Some council members said they needed more data before voting.