Colleyville synagogue hostage crisis was a hate crime and act of terrorism, FBI says
COLLEYVILLE, Texas - The FBI was more emphatic on Friday that last weekend's act of terrorism at a Colleyville synagogue was also a hate crime.
The bureau believes it has identified all of the people who helped gunman Malik Akram target the Jewish community.
Colleyville synagogue hostage-taker cause of death was 'multiple gunshot wounds'
The FBI confirmed on Friday that Akram's decision to take four people hostage inside Colleyville's Beth Israel was rooted in antisemitism, launching an international terrorism investigation. 
"The FBI is and has been treating Saturday's events as an act of terrorism targeting the Jewish community," said FBI Special Agent in Charge Matthew DeSarno.
The FBI believes the British citizen intentionally chose the synagogue due to its close distance to a federal prison in Fort Worth. 
Akram repeatedly demanded the release of convicted Al-Qaeda terrorist Aafia Siddiqui in exchange for the safe return of the hostages. 
Colleyville synagogue hostage crisis was targeted attack on Jews, FBI says
"Four terrorist organizations in the past have tried to negotiate her release in exchange for American hostages for that person's release," DeSarno explained.
Last Saturday, FBI negotiators along with Akram's brother from England were on speakerphone with Akram.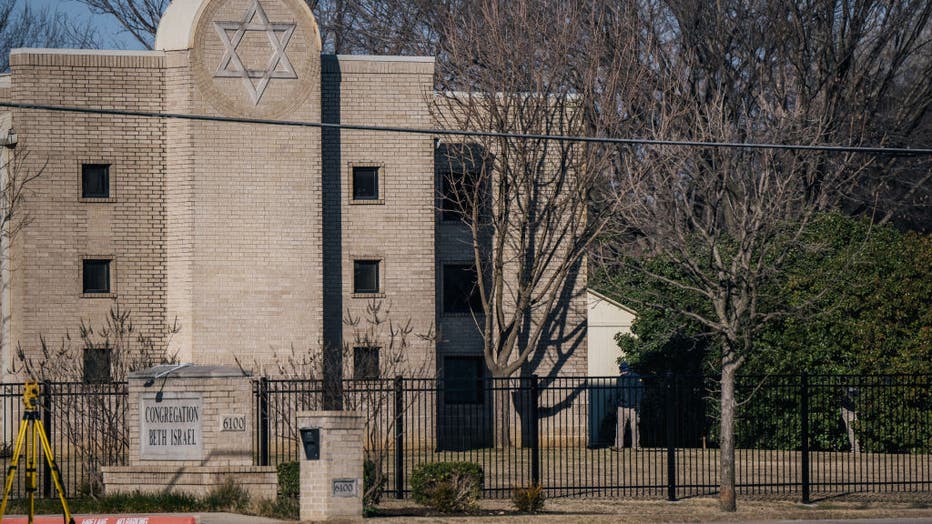 COLLEYVILLE, TEXAS - JANUARY 16: Law enforcement officers conduct inspections around the Congregation Beth Israel synagogue on January 16, 2022 in Colleyville, Texas. All four people who were held hostage at the Congregation Beth Israel synagogue hav
According to an audio recording obtained by "The Jewish Chronicle," Akram said he's been praying for this for two years and he's prepared to die. He became agitated while ranting about Jews and U.S. soldiers in the Middle East. 
British intelligence investigated Akram in 2020 as a potential Islamic terrorist but determined at that time he did not pose a threat to national security. 
Rabbi Charlie Cytron-Walker detailed the draining eleven hours while held at gunpoint. 
"We were constantly looking for an opportunity to leave. And it was very, very hard to find when we all could leave," he said. "That was something in all of our minds. None of us could imagine one person going and leaving the others behind."
Walker says there was a long period of calm conversations. But at the end, Akram's behavior changed where he become combative and issued ultimatums. That's when the rabbi threw a chair at Akram while Akram went to take a sip of a drink. 
"He went from extreme agitated with the negotiator and then very calm like he was earlier that day asking me for juice, and I was highly, highly concerned," he recalled.
British police arrest 2 men connected to Colleyville synagogue hostage situation
The terrorism task force team made entry while Walker and the other hostages made a decision to escape through a side door. 
The FBI swat team shot Akram multiple times. Friday, the medical examiner revealed he died from multiple gunshot wounds.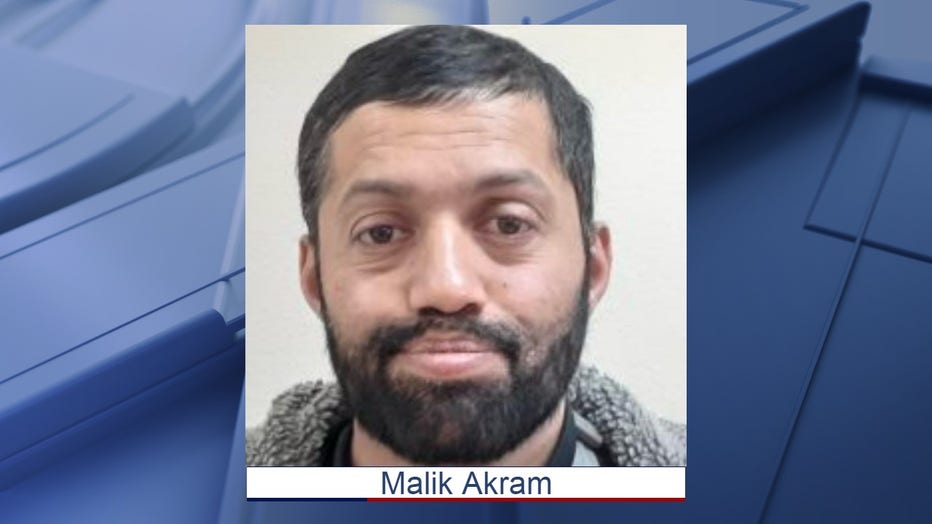 For the past week, FBI agents have been retracing Akram's movement from his arrival in New York to his trip to Texas. Investigators believe he booked a hotel in Irving followed by stays at two different Dallas homeless shelters. An unidentified man dropped Akram off at one of the shelters. 
At Friday's press conference, the FBI confidently said it's identified all who Akram made contact during his two weeks in the United States. They did not address investigation developments in England where two men were arrested this week.
Colleyville Police Chief Michael Miller revealed 24 hours before the standoff, a resident interacted with Akram on a bike trail near the Colleyville Soccer Complex. 
The next day just a half a mile away, Akram would be surrounded by hundreds of law enforcement officials across a dozen agencies. 
It's a moment Rabbi Walker says he thought would be his last. 
"I stand up here before you with great gratitude just to be alive," he said.
According to investigators, there is a gap on where and how Akram purchased the nine-millimeter pistol. Investigators believe he bought it in Texas off the street. Right now, they are checking all his personal devices.
MORE COVERAGE:
FBI searching for driver who dropped Colleyville synagogue hostage-taker at Dallas homeless shelter
Healing vigil held for members of Colleyville synagogue where hostages were taken
Colleyville synagogue rabbi says he threw chair before escaping hostage standoff
British police detain 2 teens in relation to Colleyville synagogue hostage case
Colleyville synagogue hostage situation: FBI identifies hostage-taker
Colleyville synagogue hostage situation: Hostages rescued, suspect dead
Leaders from Texas to Israel monitoring Colleyville synagogue hostage situation