Winter Storm Warning: Ice, sleet and snow fall in Dallas-Fort Worth
DALLAS - Temperatures will be below freezing for the next few days now that an arctic front has moved into North Texas.
FOX 4 Weather Meteorologist Evan Andrews said after the front arrived, the rain started to fall Wednesday night. Parts of North Texas got more than an inch of rain before midnight, which was a record for the day.
That precipitation continued falling Thursday morning, so Winter Storm Warnings remained in effect for the entire region. 
RELATED: North Texans waking up to ice and snow, bitter cold temperatures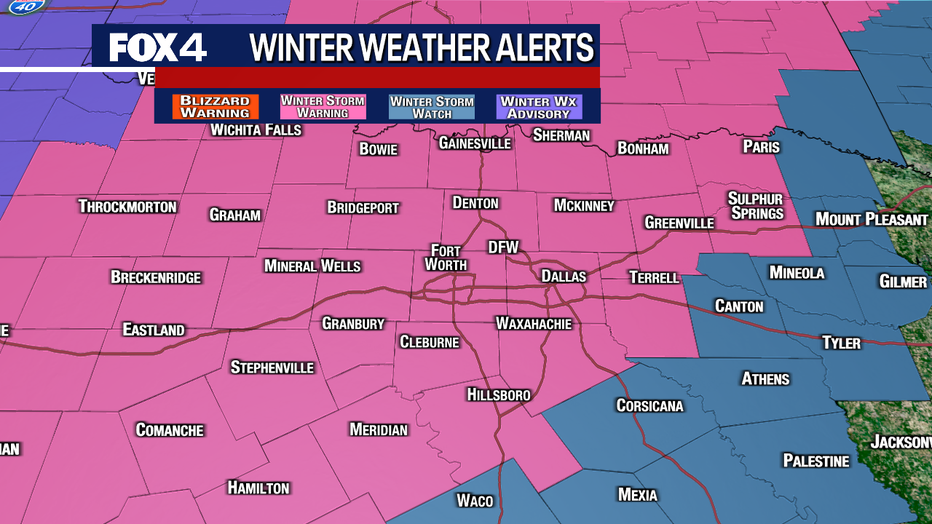 What fell early Thursday morning was mostly sleet. By mid-morning, some of it had turned to snow. Snow fell in most of North Texas, before clearing in the afternoon.
Realistically, what accumulates on the ground in the Metroplex will be mush – a mixture of ice, sleet, snow. Then it's all going to freeze on the ground in the afternoon and evening.
Temperatures are expected to hold steady in the low 20s for the rest of the day.
RELATED: Oncor closely watching North Texas power lines as icy weather settles in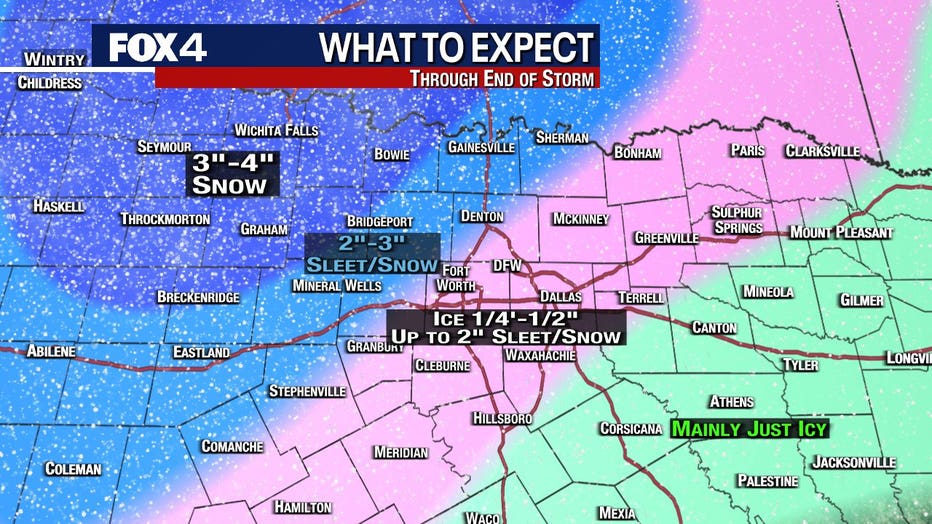 Friday will start off in the teens with temperatures staying below freezing all day. There may be a bit of sun Friday afternoon to melt things on the major roadways but anything that remains will refreeze overnight into Saturday morning.
Saturday morning is now expected to be the coldest morning with temperatures in the teens again. By Saturday afternoon it will finally warm up to above just above freezing in the mid and upper 30s. 
RELATED: Be Prepared: Tips for power outages, avoiding frozen pipes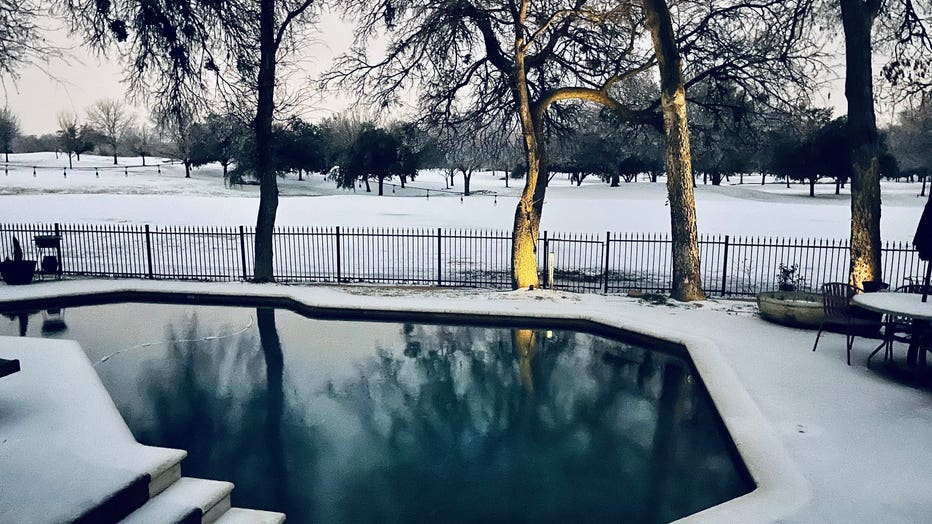 Sherrill Park Golf Course in Richardson
In total, North Texas will be below freezing for about 60 straight hours. Wind chills will be in the single digits so bundle up if you do decide to go outside.
The good news is that the freeze will last about half as long as last February's winter storm. 
Last year, there was an official low temperature of -2 degrees recorded in North Texas. This year, everything should stay above zero.
RELATED: Gov. Abbott says ERCOT is well-prepared for winter storm; North Texans brace for the cold