Dallas weather: Winter Storm Warning for North Texas extended until Thursday
DALLAS - The Winter Storm Warning that was issued for all of North Texas has been extended through Thursday morning.
According to the FOX 4 Weather team, temperatures are likely to stay below freezing for a little longer than first expected. It may not inch above 32 degrees until Wednesday afternoon in most areas.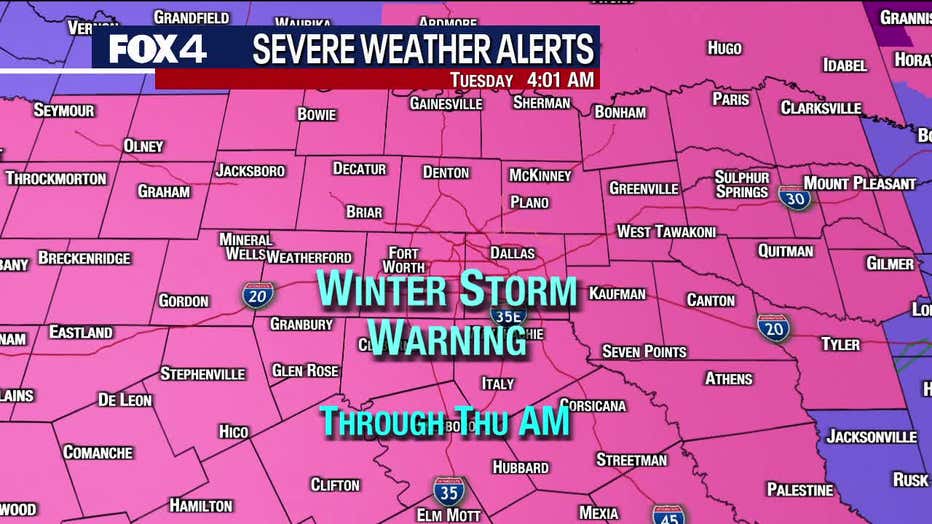 The National Weather Service also issued an Ice Storm Warning for the areas near I-35W and westward from Wednesday morning to Thursday morning. 
Driver dies after going 'airborne' off icy Arlington overpass, witnesses say
The NWS says a half inch of ice could accumulate in the area which could lead to trees breaking and power outages.
LIST: School Closings & Delays
Patchy freezing rain and drizzle are expected to continue overnight into Wednesday.
In the morning hours, there is a high chance of freezing rain and some sleet.
RELATED: Icy roads cause several crashes, stalls traffic across North Texas
By Wednesday afternoon the areas north and west of Dallas should brace for freezing rain, while the areas east and southeast of Dallas could be back to seeing liquid rain.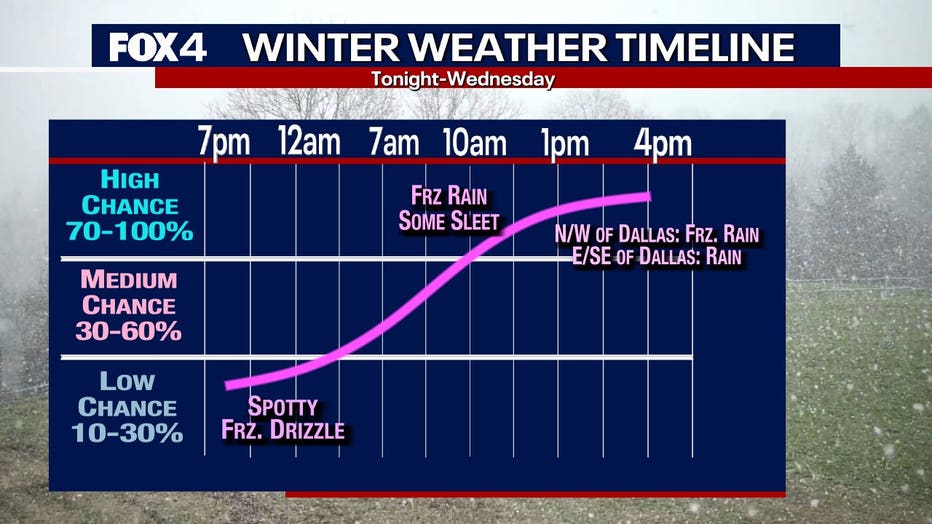 All of North Texas is expected to see some ice, but some places are being hit harder than others.
The areas north and west of the metro area could see .3" to .6" of ice, which sparked the Ice Storm Warning from the National Weather Service.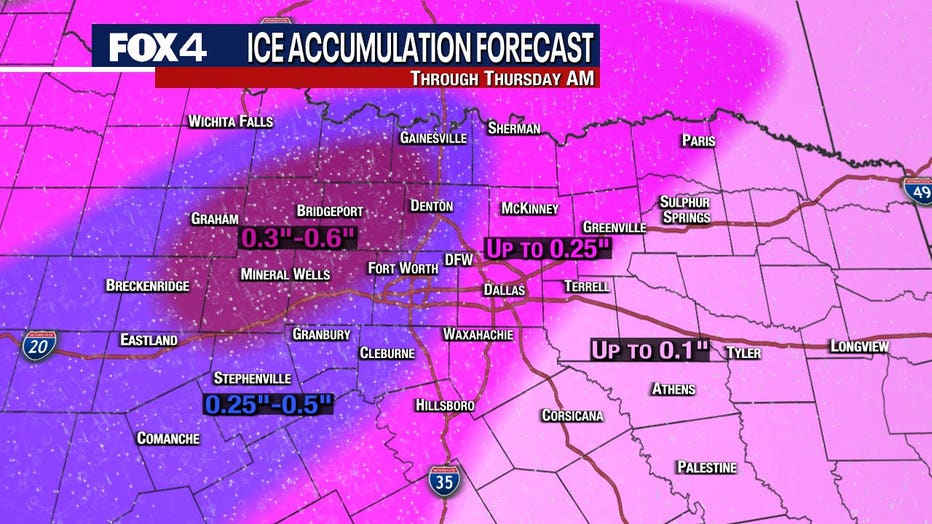 The Fort Worth area is likely to see .25" to .5" of ice by Thursday morning.
Dallas could see up to .25".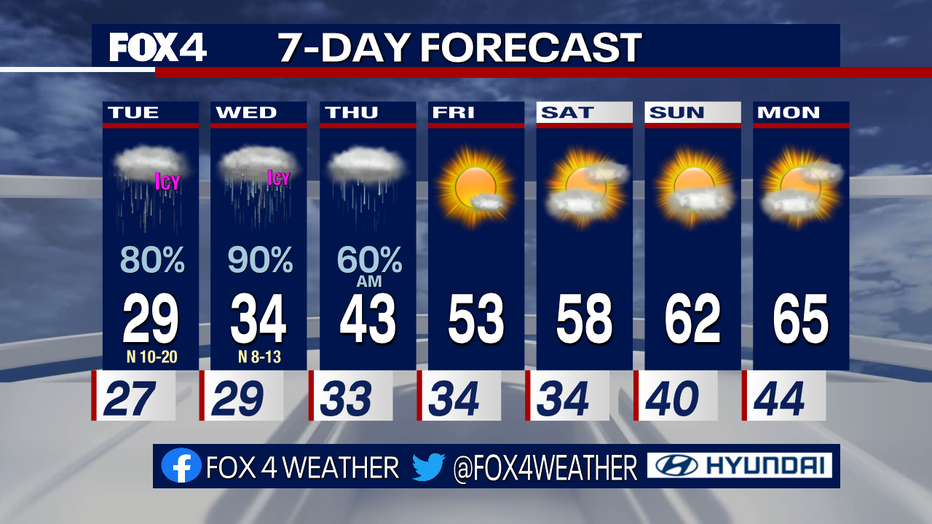 On Thursday morning, the precipitation continues, but it will be above freezing by that point.
By Friday, the sunshine returns and the weekend looks nice.
Live Weather Radar
Download the FOX 4 WAPP for updates on severe weather whenever it comes to North Texas. It is free wherever you get your apps.