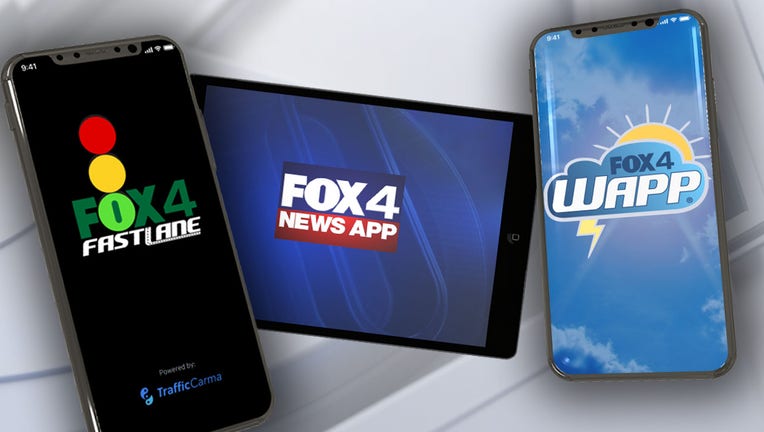 Download one of our three free apps -- FOX 4 News App, FOX 4 WAPP and FOX 4 Fastlane. Stay informed even when you are on the go.
FOX 4 News App
Get up to the second stories, video and news from the staff of FOX 4 News in Dallas-Fort Worth. Watch KDFW newscasts live and keep up with local stories and sports, as well as top headlines from around the state and nation.
FOX 4 WAPP
Weather in a snap... trust the WAPP! Get a live interactive radar, storm watches and warnings, hourly forecasts, a 10-day outlook, closings and more -- all on FOX 4's free weather app. With over 3 million downloads, the FOX 4 WAPP's improved design and trusted weather alert system insures you'll be "4-warned" of approaching storms. It's peace of mind in the palm of your hands.
FOX 4 Fastlane
The FOX 4 Fastlane app is the most accurate and convenient way to get to the places you drive the most. FOX 4 Fastlane lets you create personalized routes for your daily commute; from home to work, to the airport, school, the gym and more. You know where you're going and FOX 4 Fastlane gets you there quickly!