Dallas Mavericks to retire Dirk Nowitzki's No. 41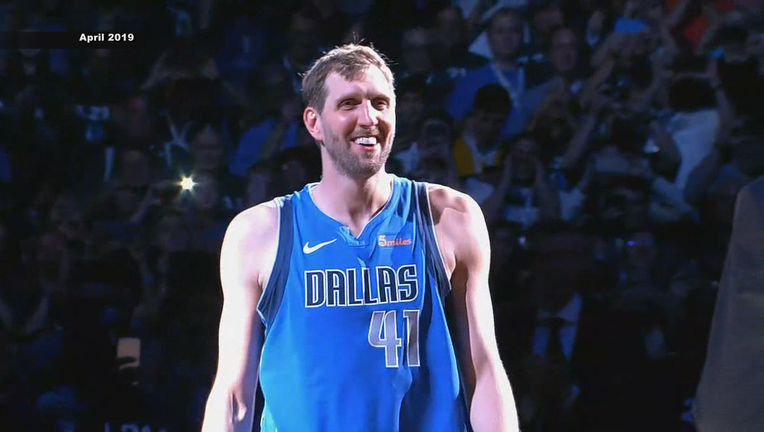 DALLAS - The Dallas Mavericks will honor their greatest player shortly after the new year arrives.
According to multiple reports, the Mavs will retire Dirk Nowitzki's number and jersey on Jan. 5.
That's the night the Mavs host Golden State.
Dirk's No. 41 will be lifted to the rafters of the American Airlines Center to join other Mavericks legends like Brad Davis, Derek Harper and Rolando Blackmon.
He retired in 2019 after playing all 21 seasons of his career with the Mavericks. He led the team to a championship in 2011 and was recently picked for the NBA's 75th Anniversary Team.
Dirk rejoined the team as a special advisor over the summer and was involved in the search for a new general manager and head coach.
READ MORE:
Dallas Mavericks turn to Dirk Nowitzki while searching for a new general manager and head coach
Dirk Nowitzki returning to the Dallas Mavericks as special advisor
Luka Doncic, Dirk Nowitzki become first Mavericks to be on the cover of NBA 2K game
George W. Bush discusses immigration with Dallas Mavericks
Dirk Nowitzki spotted cleaning up Deep Ellum after weekend vandalism
Dirk Nowitzki helps Dallas Mavs feed families in Oak Cliff
Dirk Nowitzki talks about life at home a year after retiring