Dramatic video shows suspect flee after injuring three Dallas officers
DALLAS - The man who shot it out with Dallas police early over the weekend now faces at least nine felony charges, including four charges of aggravated assault on a public servant.
Police on Tuesday released shocking video of the shootout.
Police said 34-year-old Seth Anderson fired 14 times on officers and hit three squad cars as he drove away from officers who were trying to take him into custody Saturday near Skillman Street in Far Northeast Dallas.
RELATED: Suspect in custody after shootout with Dallas officers
Anderson was wanted by police and was spotted at a game room on Audelia Road.
Officer Noah Hemm was creeping through looking for Anderson.
As Officer Hemm was passing, the suspect rammed Hemm's patrol car, backing up in the Infiniti and speeding off after hitting two other squad cars. Anderson slightly injured three officers and just missed an officer on foot.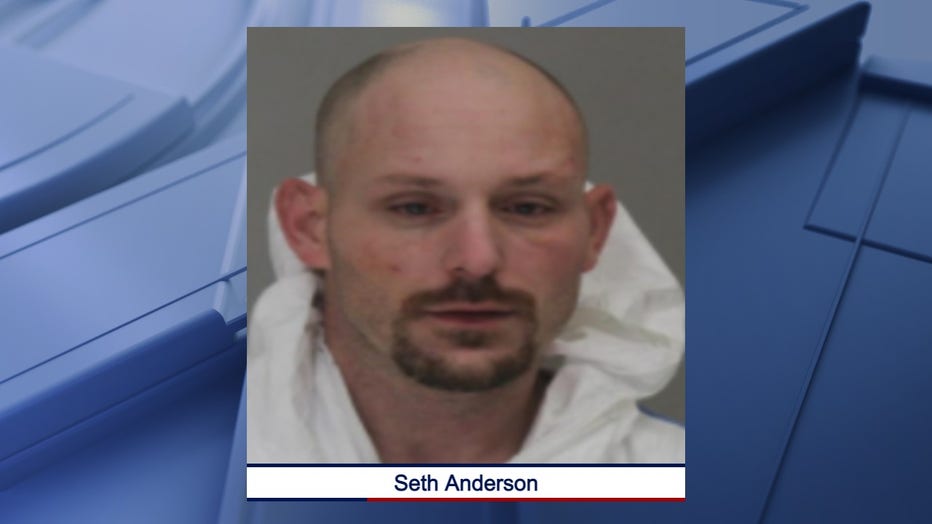 Hemm, on the force less than four years, chased the Infiniti to a dead end and blocked the car from behind 
"You talk about fight or flight. There's a lot of people that think they know what they would do in a situation like that but until it happens," said Dallas Police Chief Eddie Arciga. "That's the type of cop that I want on the department."
Hemm's body camera shows Anderson cracking his car door open and opening fire on the officer as he was exiting his vehicle. He took cover and returned fire as he was shot at.
In all, police say 38 shots were fired.
"Being shot at, taking cover and returning fire and then chasing this guy, I mean Hemm's a stud," Garcia said.
At one point, Anderson acted like he was giving up but instead ran for it. Officers chased him, and it was Hemm who caught him. He was tased and cuffed.
"I believe suspects and criminals seem to be emboldened by what's going on nationally. Not just locally," Garcia said. "And they're willing to take our men and women on who are sacrificing their lives for our safety. That I s to me what it comes down to."
The police chief had nothing but praise for Officer Hemm.
"He faced evil. He fought back. He used great tactics. And then after being shot at with an individual who is trying to kill him, he chases him and ultimately apprehends the suspect," Garcia said. "Not only are we all proud of officer Hemm, but we're very lucky in this incident that the city of Dallas and the DPD won that day, and the residents of the city won that day."
The three injured officers were taken to the hospital. All are now recovering at home.
READ MORE:
Mesquite officers wound man who fired shots at them
Lewisville domestic violence shooting leaves 2 hospitalized