Dallas proposal would eliminate 95% of Airbnb, Vrbo-type rentals in city, staff says
DALLAS - The city of Dallas is weeks away from a decision that could eliminate short-term rentals from operating in neighborhoods zoned for residential use.
Dallas city staff told council members that defining short-term rentals, like the ones listed on Airbnb and Vrbo as lodging would eliminate about 95 percent of the rentals operating in the city.
For years, many Dallas residents have been campaigning for "homes, not hotels," after the short-term rentals have brought loud parties, trash and even shootings.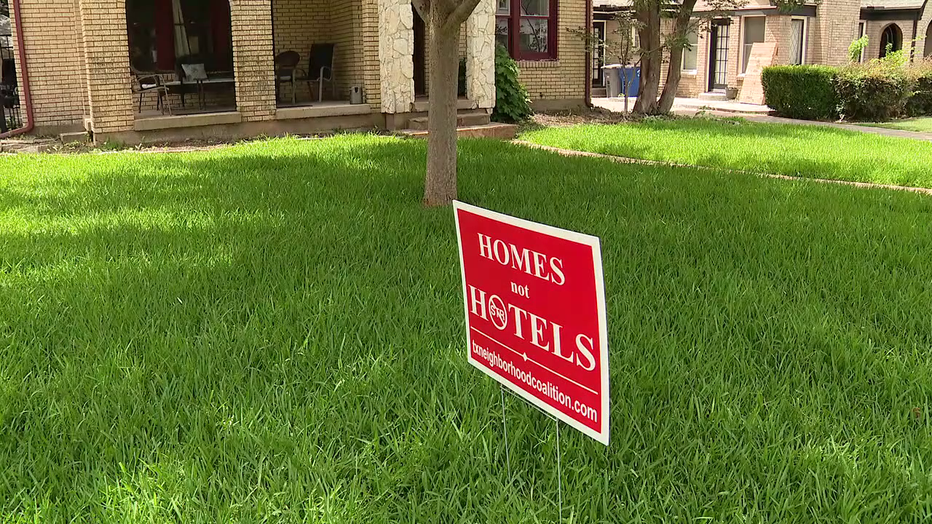 ---
PREVIOUS COVERAGE:
---
Now the City Plan Commission has recommended that the city define short-term rentals as lodging use.
That would make them illegal in residential neighborhoods, but legal in commercial areas which are labeled pink in the map below.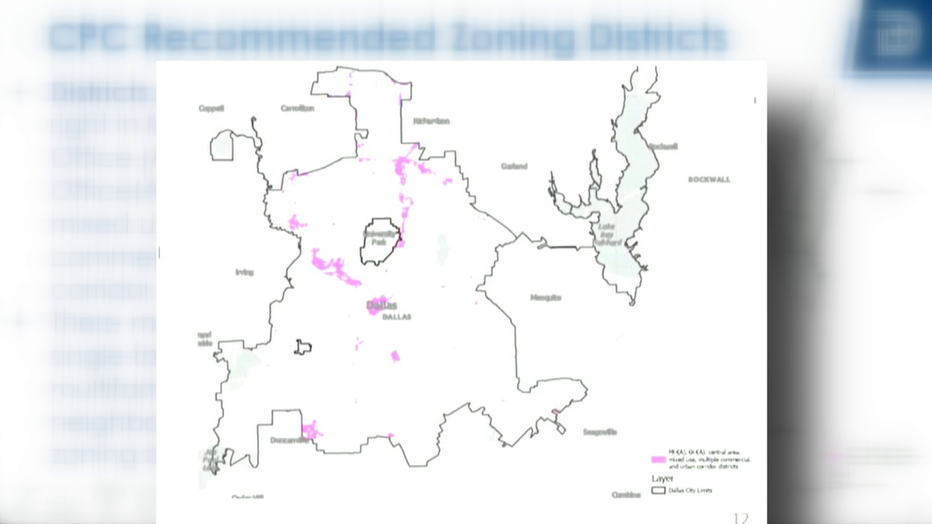 The assistant director of code compliance told council members that would make about 95 percent of the 1,700 rentals the city knows about illegal.
"Here you have the label of closing the barn door after the horse is left," said David Coale, a Constitutional law attorney.
We asked Coale if the city has the legal right to eliminate the rentals from neighborhoods.
He explained that the issue gets into an area of the law called a 'regulatory taking.'
"The government is not taking the home, but passing laws that make it impossible to use them for what the owner intended when they bought the property," Coale said.
That could be viewed by the courts as a violation of the 5th Amendment.
"That says you cannot take someone's property without due compensation," Coale stated.
But he also says the courts give a lot of latitude when it comes to zoning.
"Cities and states have what's called a general police power, which doesn't have anything to do with police, but it is the ability to have order, [like] fire departments, traffic lights," explained Coale. "The city here will say, 'we are doing what cities always do,' which is have regulations about where and how you can do certain things in the interest of safety, good economic environment."
Coale says city council members will have to decide what is best for residents, knowing a judge may make the ultimate decision years later.
"We are a representative government, if everyone is complaining about this, we have to represent our constituents. We do the best we can, face the fact that litigation is coming," he said.
The full City Council is set to discuss the ordinance that would define short-term rentals as a lodging use at its briefing on Tuesday, April 4.