Stray bullet from Plano short-term rental hits 3-year-old's playroom
PLANO, Texas - A Plano family is shaken up after a bullet fired from a party at a short-term rental property made its way into their 3-year-old daughter's playroom.
People who live in the neighborhood off of Legacy Drive and Custer Road say they moved there because it was safe and quiet, but they say since a nearby became a short-term rental a few months ago it has been anything but.
The sound of gunfire startled many in the neighborhood early Sunday morning.
"Literally, I jumped out of bed," said neighbor John Green.
"We hit the floor it. It was terrifying," said Jorja Landauer.
READ MORE: Plano to seek advice from other cities on short-term rental regulations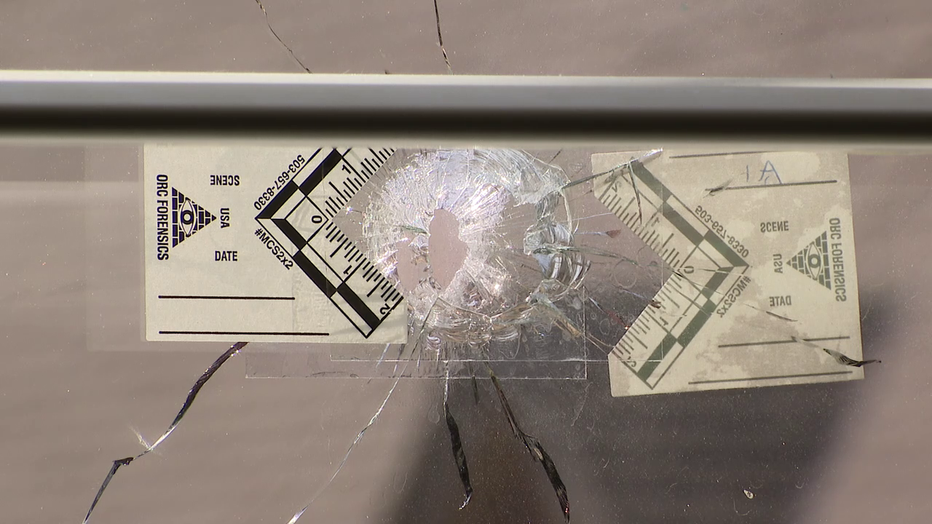 John Green says he immediately knew it was gunfire.
"Listening to the video, there were upwards of 20 shots in 19 seconds. So somebody was emptying multiple guns," he said.
One of the bullets went right into Zoey Sanchez's home.
"I heard bang, bang, bang and I thought, oh my God someone is shooting at our house," said Sanchez.
Sanchez immediately checked on her 3-year-old daughter who was still asleep. It was not until the next morning that her husband discovered a bullet had gone through not only her window but also a wall.
"There is a huge bullet hole right above my daughter's daybed," Sanchez said.
RELATED: Dallas police raid Plano short-term rental property used by alleged sex trafficking ring
Sanchez says as long as this home remains open to a revolving door of guests through short-term rental websites she will not feel safe.
"I said, 'Let's have a talk, if mommy or daddy ever drop, this is what you do' and I laid down to show her," she said.
Jorja Landauer says she tried to call police at 12:30 a.m. about the party, but they were told there was nothing police could do at that time because the situation settled.
"Over 10 bullet casings all in that area," Landauer said.
Minutes before the shots rang out, one neighbor said someone came to her door.
"I woke up at about 1:45 a.m. with banging on my front door," said Melissa Mayo.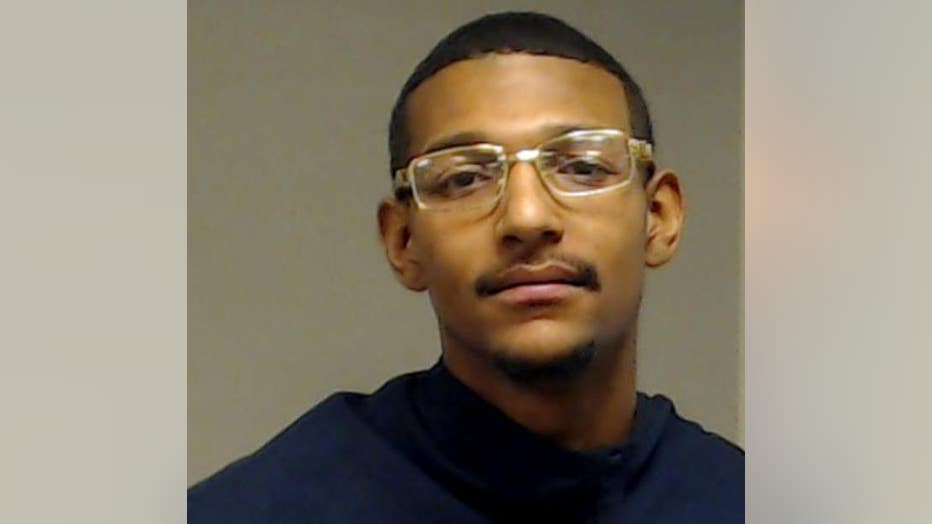 James Horton (Source: Plano Police)
Plano police arrested 24-year-old James Horton for evading arrest and marijuana possession.
18-year-old Trinity Banks was arrested for interfering with public duties of police.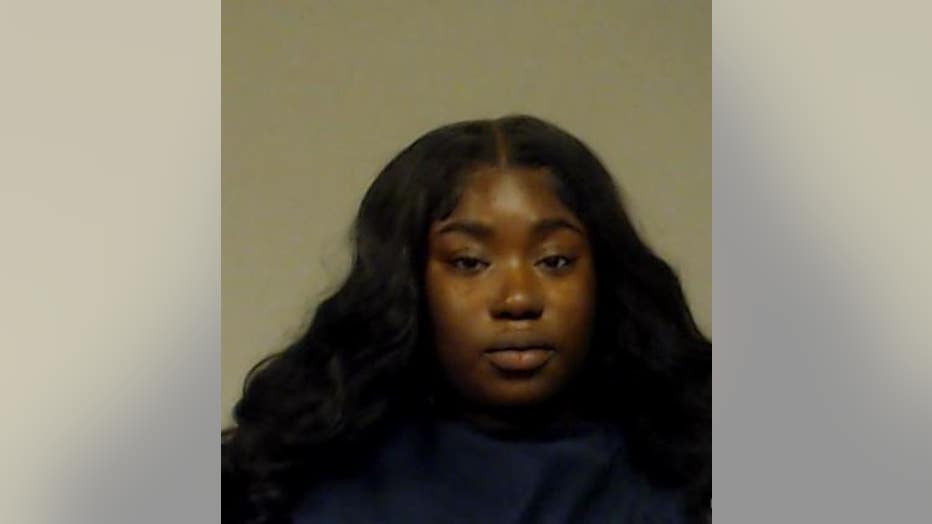 Trinity Banks (Source: Plano Police)
One weapon was recovered.
Neighbors say this is not the first problem they've had since the home was listed on Airbnb and Vrbo.
"As a next door neighbor, they are throwing the trash over the fence to our yard. Cigarettes, wine bottles," said Terry Frazier.
READ MORE: Drive-by shooting at Dallas short-term rental leaves neighbors petitioning to stop rentals
Airbnb took the listing down Monday. 
A spokesman said its screening technology blocked reservations from happening at the home the weekend of the incident. Since the listing went up three months ago, the spokesman said it has only had one reservation through Airbnb. 
The owner told FOX 4 that the reservation last weekend was made through Vrbo.
"First of all, I need to say sorry for what has happened, I apologize to my neighbors. I feel very sad for myself and my neighborhood," Jennifer Xiao said in a statement. "I'm so angry about how VRBO handled this case. I called VRBO customer service immediately for help, but after I reported the shooting, they just kept asking me to provide evidence."
The home no longer listed on Vrbo. FOX 4 has not received a response from that platform.
Multiple people spoke out about the issue at Monday night's Plano City Council meeting. 
Catherine Parker played audio of the shooting for council members to hear. 
"It's shocking, isn't it? Enough is enough," she said.
While the short-term rental subject was not on the agenda, one by one residents called for council members to ban them from the city of Plano.
"My baby, my perfect life could have been taken from me in a split second," Sanchez said. "It could have been your daughter, your son, sister or mother. It could have been you. So let's prevent that from happening."
READ MORE: 3 of 5 safest cities in the country are in North Texas, report says 
According to one of the co-founders of the Texas Neighborhood Coalition, this is at least the 11th shooting in North Texas at a short-term rental that has been documented in the news since 2019.