Timberview High School adds metal detector wands following shooting
ARLINGTON, Texas - Students in one school district will face visible new security on campus a week after a shooting at a high school.
Thursday marks one week since the shooting at Timberview High School.
The Mansfield Independent School District has been reviewing its safety protocols districtwide since then.
RELATED: Enhanced security in place at Timberview High School following shooting
Now the district will begin using metal detector wands to randomly check for weapons at its middle and high schools.
Also, district police will work with other law enforcement agencies to get more officers on campuses.
And a district staff member trained in safety and security will help monitor high traffic and common areas through the use of video surveillance.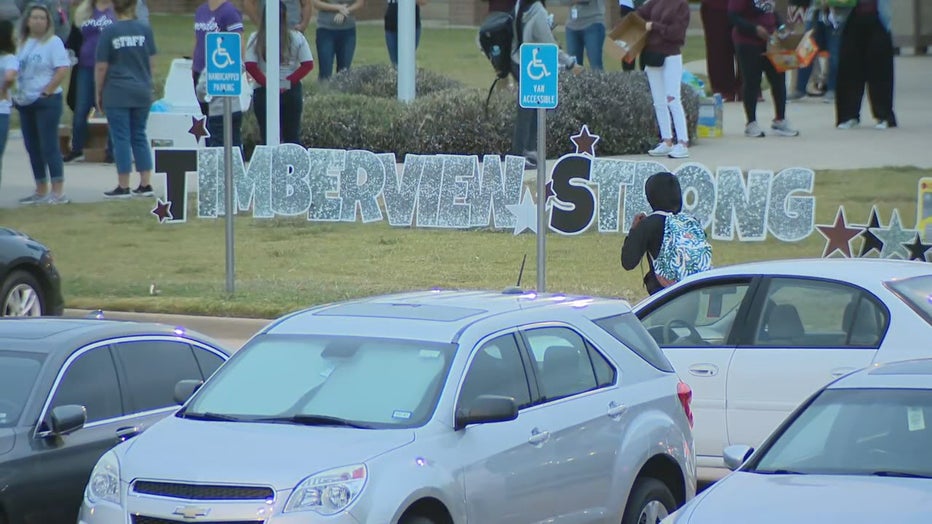 RELATED: Timberview High School students return to class for first time since shooting
Last week, police said 18-year-old Timothy Simpkins pulled a gun out of his backpack after a fight and shot another student. That student is still in the hospital.
A second student who was grazed by a bullet and a teacher who was shot are both out of the hospital.
The school district said it will be seeking public input as part of thorough review of school safety.
A town hall meeting on the subject will be held but no date for that gathering has been announced.
READ MORE:
Timberview High School shooting leaves four injured; suspect arrested
Family of Timberview High School shooting suspect says he was being bullied
Timberview High School shooting suspect bonds out of jail
Family of 15-year-old Timberview High School shooting victim asks for prayers