Dallas Cowboys preparing for wild card matchup vs. Tampa Bay Buccaneers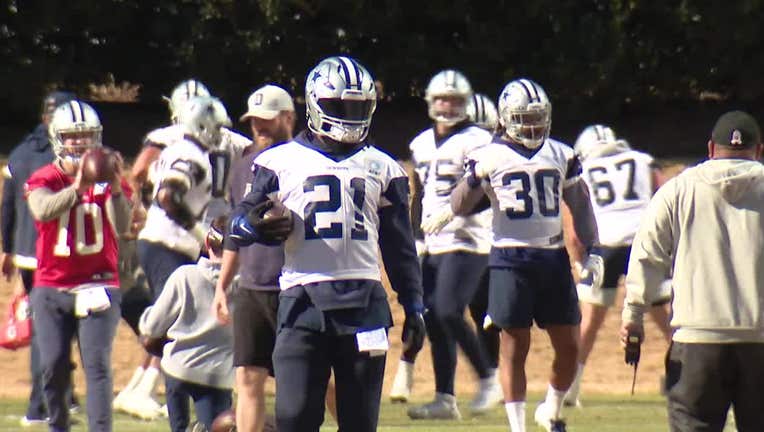 article
DALLAS - The Dallas Cowboys are limping into the postseason but said they're motivated to avoid another first-round disappointment.
Dallas will face Tampa Bay on the road to the Super Bowl.
Cowboys will take on Buccaneers in wild card playoff matchup
The Cowboys have lost to the Buccaneers each of the past two seasons, both in season openers.
Dallas is trying to overcome those losses and Sunday's embarrassing performance against the Washington Commanders.
Head Coach Mike McCarthy said his team will be ready to compete on Monday night.
"My adjustment was last night based on what happened in the game and some of the things that needed to be addressed today from the game. But once I got through the correction, we are on to the playoffs," he said.
Cowboys lose to Commanders 26-6, settle for No. 5 seed
The Cowboys' wild card game is Monday night against the Bucs in Tampa Bay.
Dallas has not won a road playoff game in 30 years.
Broncos interested in Cowboys defensive coordinator Dan Quinn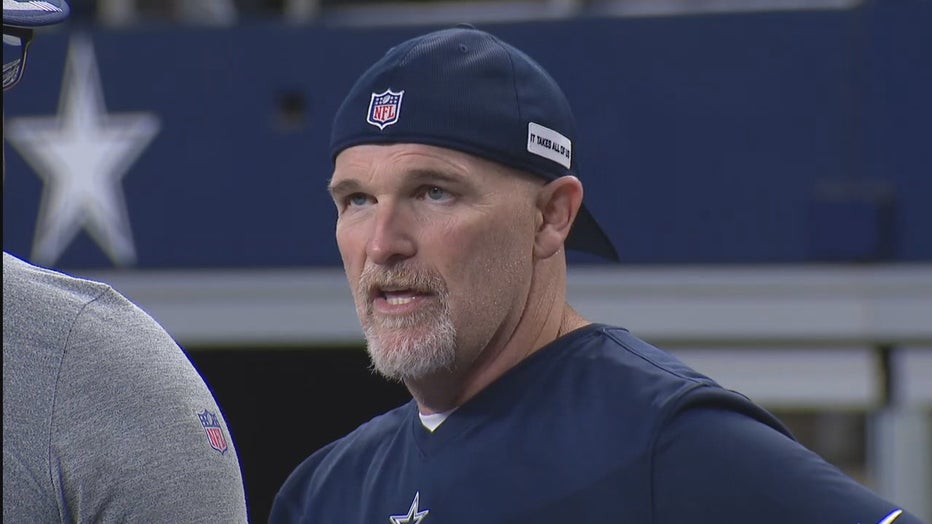 The Denver Broncos reportedly want to interview Cowboys defensive coordinator Dan Quinn about their head coach vacancy.
Quinn has six years of NFL head coaching experience with the Atlanta Falcons.
Denver interviewed him last year but hired someone else.
Quinn said Monday he's flattered the Broncos are interested in him but that his focus right now is on the Cowboys' game against Tampa Bay.