Ursuline Academy, St. Rita Catholic School cancel classes over COVID-19 coronavirus exposure concerns
DALLAS - Two Dallas private schools canceled classes on Wednesday due to growing concerns about a potential COVID-19 coronavirus exposure.
Ursuline Academy in Northwest Dallas said in a public post that it closed due to reports "a member of our extended school community is presumed positive for COVID-19."
"Out of an abundance of caution, Ursuline Academy will be closed today and the school will undergo a thorough cleaning," the statement said. "We will provide you with an update on school closing as soon as information becomes available."
In addition to classes, all extracurriculars were also canceled.
RELATED: Coronavirus coverage
St. Rita Catholic School, also in Northwest Dallas, said it canceled classes "out of an abundance of caution" for Wednesday and the rest of the week.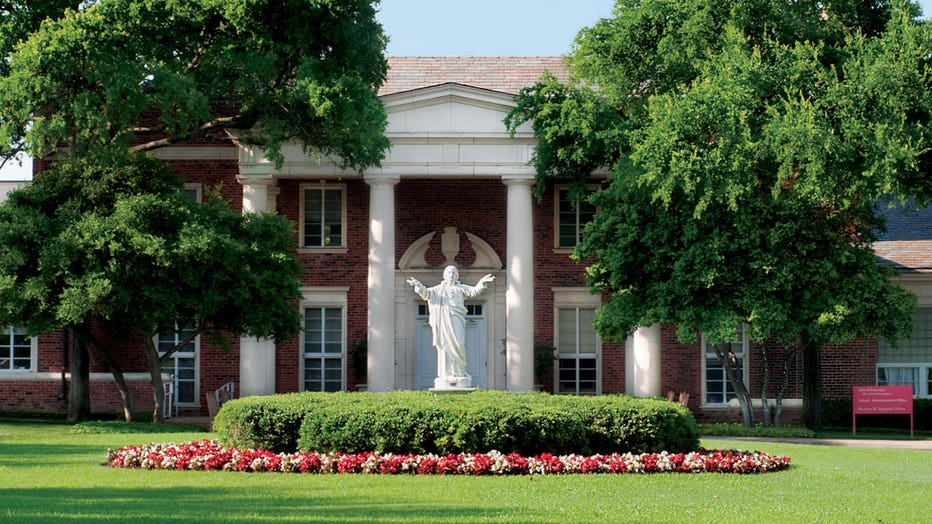 Parents there were also told a "member of our extended school community" had tested "presumed positive."
But the case wasn't exactly what it seemed.
Sunday morning mass at St. Rita Catholic Church looked a little different last weekend, forgoing the sign of peace and wine during communion.
All masses and confession there are now canceled through Friday.
So are classes at the school which shares the same campus.
Parents were notified Wednesday morning in an email that explained, in part, "…a member of our extended school community is presumed positive for COVID-19."
Nearby Ursaline Academy sent parents a similar notification, though Ursaline is not a Dallas Diocese school and does not appear to be directly involved.
"There was a miscommunication," Dallas County Judge Clay Jenkins said.
Jenkins said St. Rita reacted based on the information it was given by a school parent, and needed to make a decision quickly before the start of school Wednesday morning.
He said the patient described was not presumed positive, but had simply screened positive.            
Which meant they had some travel history and symptoms that could not be ruled out with a flu test, but that person has not yet been tested for COVID-19.
"We have a lot of positive screens. We test a lot of people. Most of them are not positive for coronavirus," Jenkins added.
That person has now been tested and is awaiting results.
"If the person does have coronavirus, what we know is their children are completely asymptomatic," Jenkins said.
And he added that that's very good news for classmates attending St. Rita's, since the virus is only transmitted by people showing symptoms.
Both schools later decided to cancel classes for the rest of the week, and use the time to deep clean the campuses.
"They acted aggressively to protect their students based on that information," Jenkins said. "On the flipside, had the information been correct, and had they continued having school, they would be second guessed for that decision as well."
Both campuses will undergo extensive cleanings before reopening.
There are three presumptive positive cases of coronavirus in Dallas County, one in Tarrant County and three confirmed cases in Collin County.
RELATED STORIES:
- City of Dallas cancels Greenville Avenue St. Patrick's Parade due to coronavirus worries
- TCU, Baylor extend Spring Break, move to online classes due to coronavirus fears
- Clergy member of Fort Worth church is 'presumptive positive' case for COVID-19 in Tarrant County
- Persons in Dallas, Tarrant counties test 'presumptive positive' for COVID-19 coronavirus
- Three confirmed cases of COVID-19 coronavirus in Collin County
- DFW Airport, Dallas Love Field step up cleaning efforts amid coronavirus concerns