Suspect at-large after deadly Uptown Dallas shooting
DALLAS - People who live in the Uptown neighborhood of Dallas say they are getting tired of rising violent crime in their expensive neighborhood.
Dallas police are investigating another shooting and murder from overnight. It happened right around the time bars and nightclubs in the area close at 2 a.m. 
It happened outside the swanky Sidebar, which advertises VIP seating and bottle service. A man found shot and killed after some sort of fight.
Uptown Dallas Inc, a nonprofit that manages public spaces in Uptown, says unfortunately now crime is a problem every night and not just the weekends. It's hired additional security in recent months and says more is coming.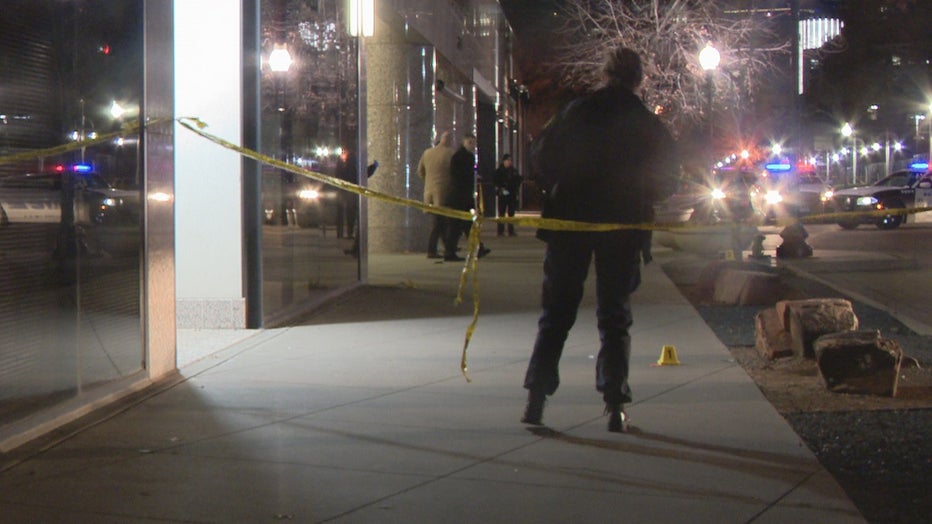 A major concern right now is warmer months are coming and late night activity will pick up. 
Monday afternoon, Austin Jones took a walk outside his Uptown Dallas apartment after hearing about an early morning shooting outside of Sidebar near the Quadrangle Shopping Center. All he found was a Dallas homicide detective's business card stuck to the front door.
"I want to move out of this area because of this reason," Jones said.
Dallas police say just after 2 a.m., 42-year-old Jerriun Lamont Maxie was found lying on the ground outside the nightclub with a gunshot wound.  He was pronounced dead at a hospital.
The suspect description is vague. The only link between the two was some kind of fight outside the bar after 2 a.m.
Uptown Dallas Inc Executive Director Kathy Stewart admits finding the resources to combat the spike in violent crime has been a challenge. 
"I think in the last six months there has been an increase in violent crime," she said. "Late night. Early morning."
Stewart says business owners and property managers are consistently voicing their concerns. 
One vacant storefront used to be Rocco's Pizza. It was just outside that now-vacant restaurant where an innocent bystander was shot in the head back in October.  Police say two groups got into a gun battle on the sidewalk.
In September, a man wildly fired a gun in the middle of McKinney Avenue. Another innocent bystander was hit.
And in June, a woman leaving work was rushed to the hospital when a bar fight escalated into gunfire.
With mace in hand, Stella Dipasqua walks the neighborhood she's lived in for 20 years. 
"We do not go out at night anymore," she said. "We keep hoping that the city will step up and take care of this situation eventually."
Uptown Dallas Inc. recently hired a security company to patrol the area. 
With only two patrol officers per shift, Stewart is hoping for a larger police presence. She recently met with the Dallas city manager and Dallas police, vowing new initiatives are coming but couldn't reveal the plan they are working on. 
But for Jones, he doesn't want to wait. 
"I am ready to leave because it's not what it used to be," he said.
Uptown Dallas Inc. says it has asked Dallas police for more of a presence. 
As for the murder Monday morning, the motive is still under investigation. 
READ MORE:
Suspect, victims in Corsicana quadruple murder-suicide identified
Protesters demand end to no-knock warrants after deadly Minneapolis police shooting