Corsicana quadruple murder-suicide suspect, victims identified
CORSICANA, Texas - Police in Corsicana have identified the suspect and the four people killed in what they said was a quadruple murder-suicide overnight Friday.
The suspect has been identified as Kevin Milazzo, who police said shot himself.
According to police, Milazzo killed his mother, Connie Mimms, his stepfather, Bill Mimms, his adult son, Joshua Milazzo, and the 4-year-old son of a former girlfriend, Hunter Freeman.
Debbie and Lonnie Keele are pastors at Community Chapel in Corsicana. They've known many families throughout their decades of service, but Bill and Connie Mimms were as close as any.
"This was not God's doing. This was pure evil and this was someone with a sick mind," Debbie said. "It's just a big hole in our hearts."
"The attachment is closer than a family," Lonnie said.
"Bill and Connie, they loved their children, they loved their grandchildren," Debbie said.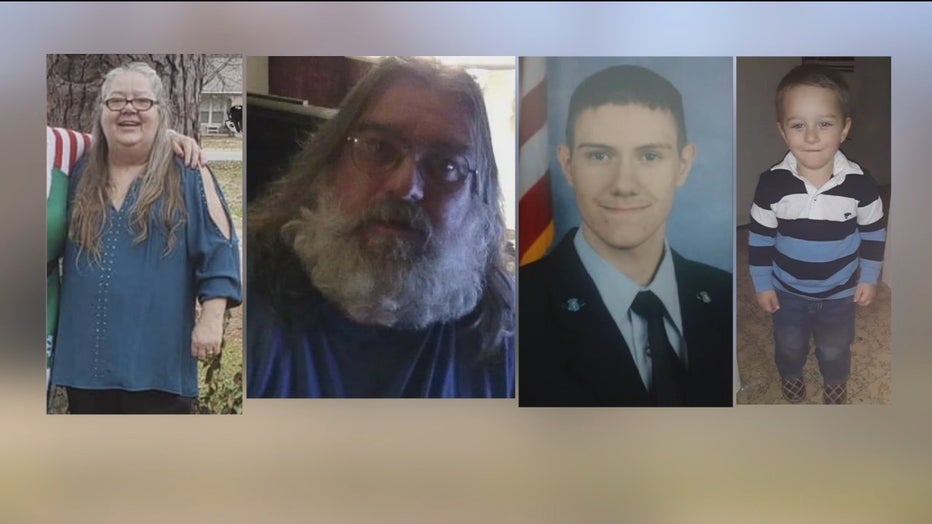 The pastors said Connie was giving, even to ones she didn't know.
"She would just pick up anybody on the side of the road," Lonnie said. "I would say to her, 'Sister Connie, do you ever know them? No, I don't know them but they need help — and I'm going to help them.'"
A few miles away from the sanctuary, Corsicana police said the couple was shot and killed inside their home by Connie's 40-year-old son, Milazzo.
Two other family members were shot there too, and are in a hospital. Their conditions were not released.
RELATED: Man killed 4, including child, before killing himself, Corsicana police say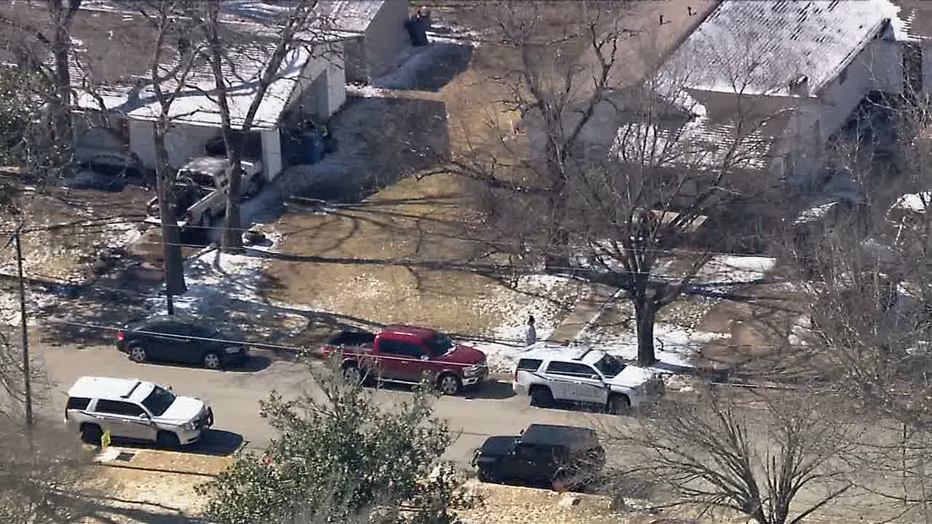 Police said the killings did not stop there. 
The Navarro County Sheriff's Department responded to another location near the intersection of Garrity and Stroud streets in Frost.
Deputies found the bodies Milazzo's 21-year-old son, Joshua, and Freeman, the son of Milazzo's former girlfriend, who was identified by family as Pattie Freeman. She survived and is being treated in a hospital.
Investigators then tracked Milazzo's vehicle by using GPS.
Police arranged for the monitoring service to shut off the vehicle's engine after they intercepted his vehicle on FM-1129, just south of Roan Road.
Officers approached the vehicle to find Milazzo inside with an apparent self-inflicted gunshot wound to the head. Authorities administered treatment, but he later died at a hospital.
Police are continuing to investigate what led to the killings.
They said Milazzo had a lengthy criminal history that included previous incidents of assault causing bodily injury to a family member, aggravated assault, burglary, evading arrest and making a terroristic threat.