Southwest's strong 2022 rebound soured by holiday debacle
DALLAS - Southwest Airlines anticipates a money-losing fourth quarter after a winter storm and technology meltdown led to nearly 17,000 canceled flights and stranded hundreds of thousands of holiday travelers.
The cancelations will result in a pretax hit of $725 million to $825 million from lost revenue plus extra costs, including reimbursements for travelers and premium pay for employees, Southwest said Friday in a regulatory filing.
The storm and slow recovery was a devastating turn financially and reputationally for the Dallas-based carrier, which led all U.S. airlines in profit during the first nine months of 2022, a year of recovery for the pandemic-battered airline industry.
READ MORE: Southwest Airlines cancellations: Dallas-based carrier offers 25,000 reward points to affected travelers
It's been exactly one week since Southwest announced it was resuming normal operation.
So far, there have been no new hiccups, but Southwest finds itself in a financial mess and consumer confidence in the Dallas-based carrier has taken a hit.
The financial fallout from Southwest Airlines' December debacle is staggering.
"There's no way to put it. This is epic," said Mike Davis, who is an economics professor at SMU.
On Friday, the Dallas-based carrier announced an expected revenue loss of more than $400 million stemming from some 16,000 flight cancelations over the Christmas holiday.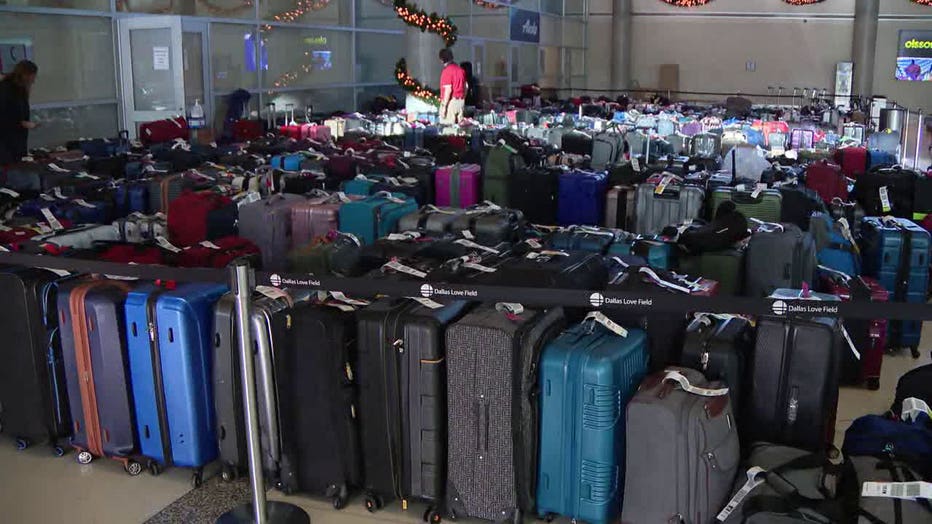 Hundreds of bags sit waiting to be claimed at Dallas Love Field after mass cancellations at airports across the country. 
"The market is punishing Southwest, just the revenues that are being lost, all the compensation that they've had to do to make good on that really hurts the airline. It gets their attention," Davis said.
Prior to the meltdown, Southwest had projected a full-year profit as recently as December 16.
Instead, the airline is having to refund hundreds of thousands of tickets after Southwest passengers were left stranded at airports across the country, some for nearly a week.
READ MORE: Southwest Airlines passenger sues airline for failing to offer 'prompt refunds' after travel meltdown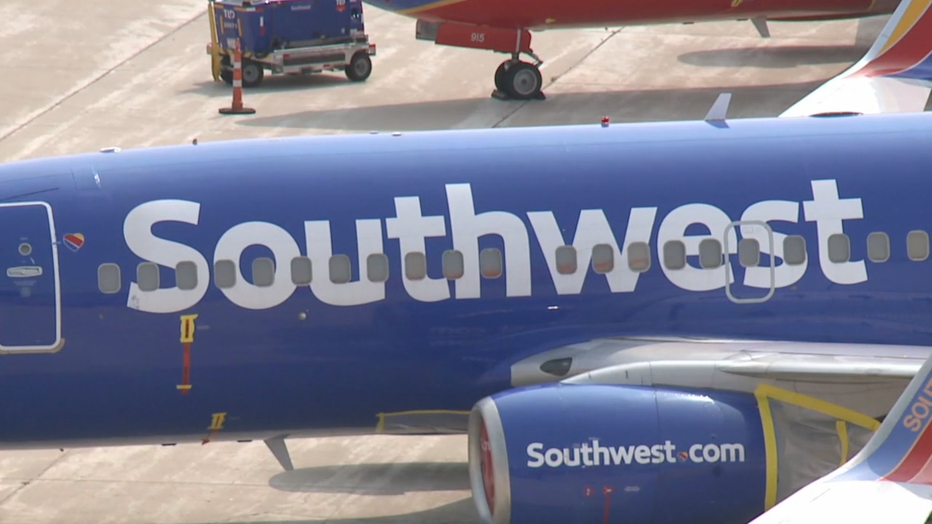 Davis said the timing for Southwest is terrible.
"The airlines are trying desperately to recover from COVID," Davis added.
The pandemic grounded the airline industry.
A federal bailout helped airlines navigate the turbulent times.
Now Southwest will have to regain consumer confidence.
"A lot of folks are still very much displeased," said Gabe Saglie, senior editor for TravelZoo.
Many Southwest passengers have said they're unsure if they'll ever fly the airline again.
"But what's really going to quell the anger of customers and in many, many cases, hardened diehard Southwest loyalists, is going to be the steps that would be taken over the next couple of weeks to compensate passengers," Saglie said. "Then there's a big sort of long-term picture here. And what can we do to make sure that this kind of thing does not happen again?"
READ MORE: USDOT to examine airline's role in holiday travel nightmare
Southwest's CEO said the airline plans to double down on its technology upgrade, which was already in the works.
Davis said Southwest can weather the storm, but there's little room for error.
"They could still be a really good company and a really good airline," Davis said.
The airline remains under intense regulatory scrutiny, with congressional hearings likely in store for executives. The airline is expected to officially post its earnings results on January 26.
The Associated Press contributed to this report