Southwest Airlines resuming normal operations after Christmas week meltdown
DALLAS - Southwest Airlines operations appeared returning to normal after more than a week of widespread cancellations.
Passengers were singing a different tune on Friday.
"The flight was wonderful, everything was wonderful," said Southwest passenger Gloria Fuller.
At Dallas Love Field on Friday there was no red on the flight board, all scheduled flights were a go.
It's a huge improvement over the past few days when more than 60% of the airline's flights were scrubbed.
"Everything went smooth with our flight today," said Jazmine Owens.
Owens flew in from Chicago.
She said she was worried she wouldn't be able to make it back home to Dallas in time for New Year's.
"It was on-time. No delays whatsoever," Owens said.
READ MORE: Southwest cancels groom's flight days before New Year's Eve wedding, Texas bride says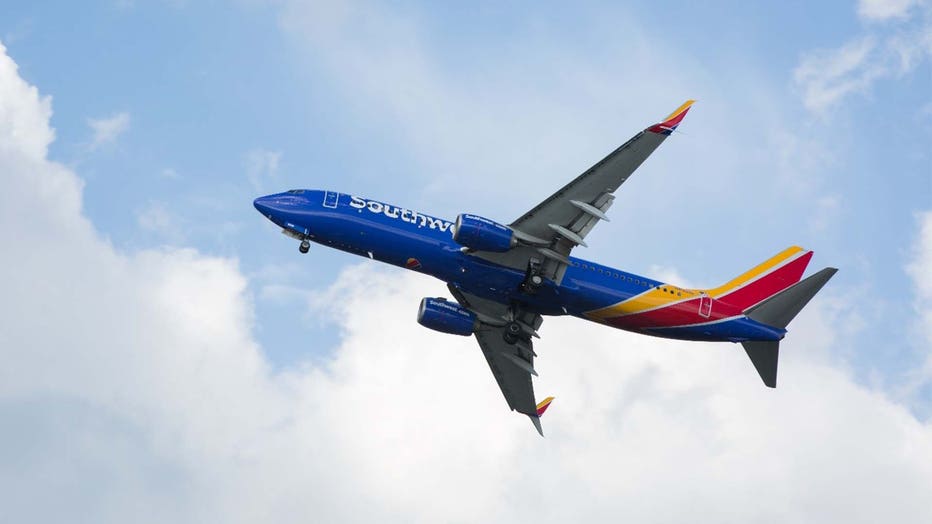 FILE - Southwest Airlines plane.
"Today seems to be a day when we're turning the corner where we're starting to see light at the end of the tunnel," said Gabe Saglie, the senior editor at the website Travelzoo.
He says it is a positive sign that Southwest is seemingly getting back on track, but warns this kind of disaster could happen again.
"There have been signs that this was a potential problem in the works for several months, if not several years," said Saglie.
Saglie is referring to Southwest's antiquated system which the airline uses to reassign flight crews when flights are cancelled.
READ MORE: Southwest flight cancellation forces North Texas basketball team to drive 16 hours to Orlando tournament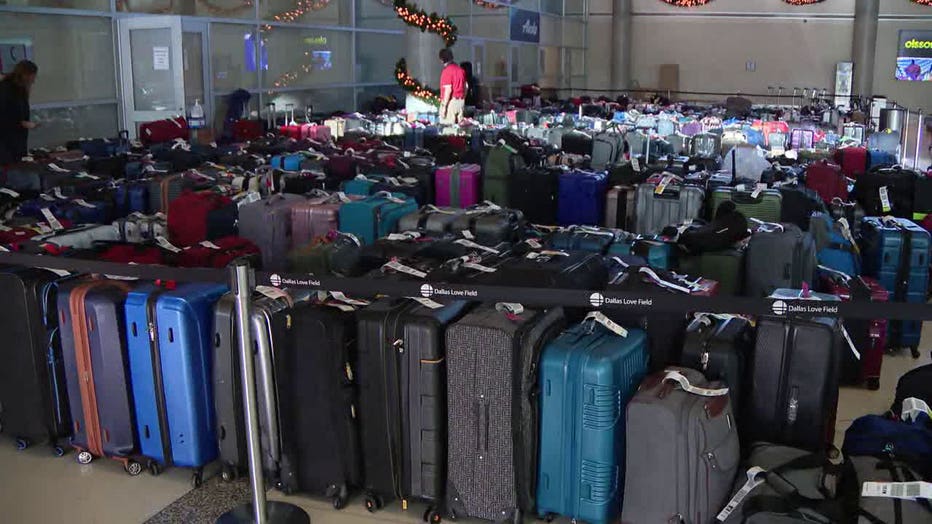 A sea of bags sit unclaimed at Dallas Love Field Airport.
Earlier this week, the carrier's CEO acknowledged the problem and said they are doubling down on system upgrades already in the works.
"I mean, we had flight attendants, for example, on hold, just like customers for five, six, seven hours," said Saglie.
Saglie says Southwest also needs to reexamine whether their so-called point-to-point operation still works for the growing carrier.
"That instead of having a major set of hubs out of which these crews and airplanes operate. Southwest does operate that sort of point-to-point system, which when it was a much smaller airline, worked very, very efficiently for them," he said. "Now, Southwest is the fourth-largest airline in North America. So now that's a system that clearly gets strained when we have major weather issues."
For now, Southwest passengers will take any good news they can get.
Southwest Airlines chaos: Police threaten to arrest stranded passengers waiting to rebook canceled flights
Saglie says Southwest also needs to looking into what's called 'interline' agreements with other airlines.
That would allow Southwest to book their passengers on other carriers in the event of another meltdown like the one we just saw.
Southwest does have a page on its website for people to request a refund and submit receipts for certain travel expenses.