Rabbi taken hostage at Colleyville synagogue asks lawmakers for more security funding
COLLEYVILLE, Texas - The Colleyville rabbi who helped members of his congregation escape after being held hostage last month is calling for help from Congress.
Rabbi Charlie Cytron-Walker testified Tuesday before a House Committee about the January 15 standoff, which the FBI called the incident a hate crime and an act of terrorism. 
Cytron-Walker asked Congress for more money to help places of worship and other non-profits increase security. He credits a faith-based security summit he attended six years ago with giving him the tools to act and help to save lives. 
"I'm grateful to be here. To be honest, I'm grateful to be anywhere," Cytron-Walker said.
He and several others survived a ten-hour-long standoff where they were held hostage by 44-year-old Malik Akram.
RELATED: Colleyville synagogue hostage crisis was targeted attack on Jews, FBI says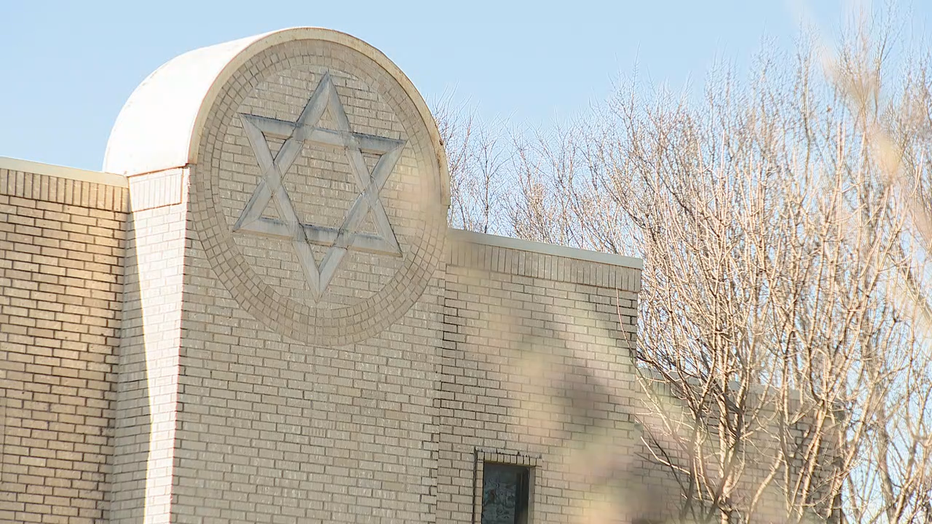 "Those sessions helped me to stay alert, look for an opportunity, and gave me the courage to act when I needed to," Cytron-Walker said.
He attended a faith-based security summit hosted by the FBI and Homeland Security that led the congregation to create a security committee and forge a relationship with local police. 
"The police officers that were at CBI that day knew our building, they knew us. All of their work made a dramatic difference," Cytron-Walker said.
He says it was thanks to a volunteer they were able to apply for money through a federal non-profit security grant program to make upgrades, like better security cameras, allowing police to have a look inside during crucial moments. 
RELATED: Colleyville synagogue rabbi says he threw chair before escaping hostage standoff
But the rabbi says the program is underfunded. 
"Every congregation needs to be prepared. The gap between the need and funding is profound," Cytron-Walker said.
The committee also heard testimony on the spread of misinformation and conspiracy theories through social media. Cytron-Walker described what motivated Akram.
"That was his singular focus, that was his singular understanding. That idea that Jews control the world, that Jews control the media, that Jews control the government, that Jews control everything. That was reality for him. He deeply in everything he shared, he believed that 100 percent," he said.
Akram was reportedly demanding the release of a federal prisoner with ties to al-Qaeda currently serving time in Texas, known as "Lady al-Qaeda." Cytron-Walker says Akram falsely believed he could accomplish that by holding them hostage. 
Homeland Security sent out a bulletin Monday warning of heightened threats fueled by online activity and conspiracy theories. The alert stated supporters of foreign terrorist organizations have encouraged copycat attacks after what happened at Congregation Beth Israel. 
"There is a lesson to be learned from Colleyville. We cannot choose the time and place of the next incident, but we can choose our preparation. Thankfully as Rabbi Charlie noted, Congregation Beth Israel worked long and hard to prepare, but there are too many facilities and too many people who have not yet been reached," said Michael Masters, National Director and CEO, Secure Community Network.
READ MORE:
Colleyville synagogue standoff: Man who allegedly sold gun to suspect charged by feds
Colleyville synagogue hostage crisis was a hate crime and act of terrorism, FBI says
Colleyville synagogue hostage-taker cause of death was 'multiple gunshot wounds'
Colleyville synagogue hostage situation: Hostages rescued, suspect dead