Prosper ISD school board president resigns after being accused of sexually assaulting 16-year-old girl
PROSPER, Texas - Dallas police say a church pastor acting in his role of authority sexually assaulted a 16-year-old girl. The suspect is also the president of the Prosper ISD school board.
Andrew Wilborn, 43, is charged with indecency with a child, and the church he worked for cut ties with him shortly after the allegations were made last year.
Late Friday night, the school district announced that Wilborn had submitted his resignation, effective immediately.
"The board will conduct a special meeting on Tuesday, January 31, 2023, at 6 p.m. to determine the best course of action regarding the replacement of the vacated position," the district told parents.
But Prosper ISD says it didn't know about these allegations until he was arrested even as he was making key decisions investigating unrelated sex abuse claims involving Prosper ISD students.
Wilborn was elected to the board of trustees in 2021. At last check, there was no change in his status with the district. However, his bio is no longer on the district's website.                    
Records show that Wilborn bonded out of jail Thursday after his arrest on charges of indecency with a child/ sexual contact.
RELATED: New details released about 46 arrested in prostitution sting, including Lewisville ISD coach, youth pastor
Police said they received information regarding a 16-year-old girl being inappropriately touched by Wilborn while he was serving as the executive pastor at Antioch Fellowship Missionary Baptist Church in southwest Dallas.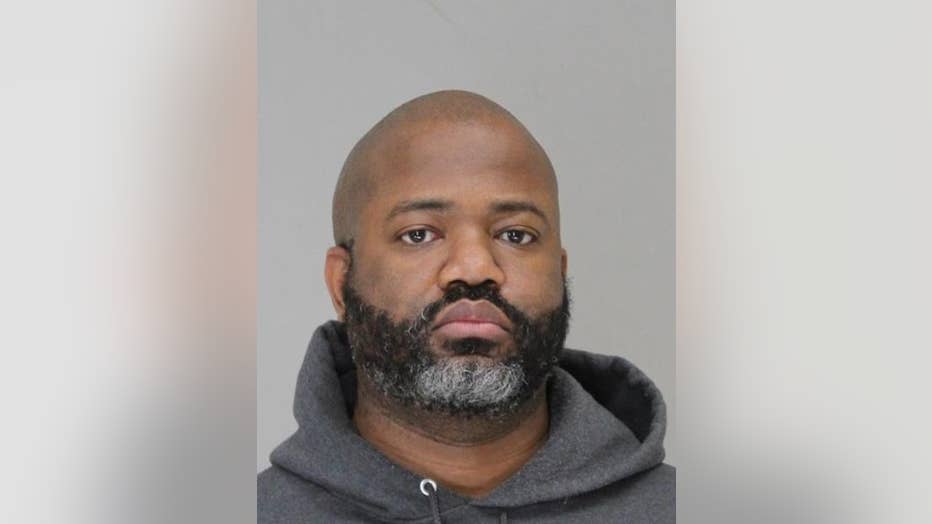 In the arrest warrant affidavit, she describes an April 2022 incident after a church service in an area where food was being provided. The girl told investigators Wilborn twice touched her inappropriately.
"The complainant stated after the incident, the suspect gave her an unwanted hug grabbed her waist and did not let her go," the affidavit said. 
The court document said the 16-year-old texted a friend about what happened, and before leaving the church, she reported the incident to another youth pastor. 
The 16-year-old also said claimed Wilborn "rubbed his erect penis against her butt over her clothing," according to an arrest affidavit.
The police investigation included interviews with other church employees and members.
On May 5, an employee told investigators Wilborn touched her inappropriately.
"The witness stated that the suspect tried to kiss her and rub her feet on one occasion. The witness stated that she felt uncomfortable," according to the affidavit.
In an interview with police, chairman of the Board of Trustees for Antioch Fellowship Missionary Baptist Church Joel Leach said he had heard rumors about Wilborn being "too friendly and touchy," according to police documents.
Leach also told police a formal sexual harassment complaint had been filed against WIlborn by an employee and that the board had sustained the allegations, the affidavit states.
The church's said Wilborn was fired after it learned of the investigation in April 2022.
"We condemn abuse in any form and are profoundly committed to the safety and welfare of our entire church community. In addition to policies in place to protect men, women and children who attend Antioch Church, we require all our staff and volunteers to undergo rigorous screenings, including regular record and background checks, and complete mandatory training to help maintain a safe environment," Antioch Fellowship Missionary Baptist Church said in a statement. "When we learned about the allegations regarding Drew in April 2022, we immediately notified the Dallas Police Department, placed him on leave and suspended his responsibilities on our church campus during the ongoing formal police investigation. Since that time the decision was made to terminate Wilborn from his role with Antioch Church."
Prosper ISD sent a letter to parents Wednesday with what it said was difficult news to share.
"Prosper ISD Board of Trustees President Drew Wilborn was arrested late Wednesday afternoon, January 25, 2023, by the Dallas Police Department and charged with indecency with a child. This is a criminal matter, and, to the best of our knowledge, this situation does not involve any Prosper ISD students. It is natural for our community to have questions, and we will provide as much information as we can, when we are able," the district said.
Many Prosper ISD parents called on Wilborn and other district leaders to resign last year.
Hillary Morabito is a Prosper ISD parent who closely follows the district's activities and has been critical of the district's response to an unrelated scandal last year when a bus driver was accused of continuously molesting two girls.
A lawsuit was filed against the district, claiming it was more interested in keeping allegations out of the media than protecting students.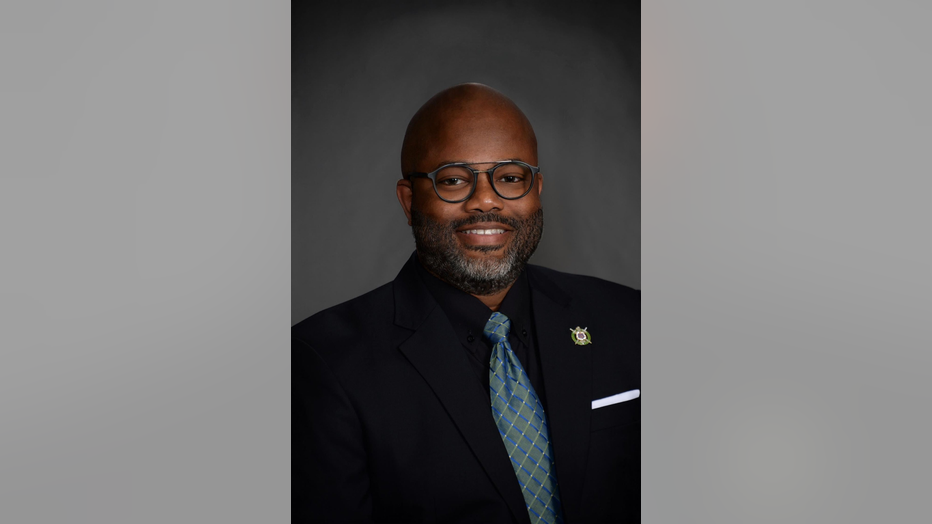 "I'm just surprised that we're continuing to have more of these types of issues in Prosper ISD," Morabito said.
RELATED: Parents sue Prosper ISD, alleging bus driver sexually abused their daughters
Paniaguia was arrested last year and killed himself while in custody.
The Prosper school board voted to hire an independent firm to look into the district's handling of the case involving the bus driver.
A district official tells FOX 4 the district was 'completely unaware' of the allegations against Wilborn until the arrest. Dallas police say they notified Prosper ISD after the arrest.
"I find it really difficult to believe that this is the first that the district knew about this," Morabito said. "I find it difficult to believe this information didn't get out, especially when he was no longer the pastor of this church."
Meanwhile, Dallas police are asking anyone with information of other possible incidents involving Wilborn to give them a call at 214-671-4331 or to contact Detective R. Jones at raungi.jones@dallaspolice.gov.