Parents sue Prosper ISD, alleging bus driver sexually abused their daughters
PROSPER, Texas - The parents of two Prosper ISD students are suing the district and seeking $5 million in damages because they claim the district failed to protect their young daughters from a bus driver who abused them more than 100 times during the last school year.
The lawsuit states the abuse started at the beginning of the school year, in September 2021, and then took place every morning the girls got on the bus with 61-year-old Frank Paniagua.
Video surveillance reportedly caught the abuse of the two young girls.
The lawsuit states Paniagua touched the 5-year-old inappropriately and gave her candy.
The suit said the older sister's abuse was worse. 
It stated Paniagua sexually assaulted the 7-year-old at the back of the bus for 3 to 5 minutes every morning.
Paniagua reportedly told Prosper ISD administrators that "the delays with de-boarding were due to the 7-year-old helping him clean up trash on the bus."
The lawsuit blames Prosper ISD employees that standing in the drop off line, claiming they missed clear signs of abuse. 
It also claims Prosper ISD tried to sweep the allegations under the rug, and that the superintendent gave the girls' mother a "scant courtesy call and insinuated she stay silent to not attract media attention."
In a statement to FOX 4, the district said it "…took swift and thorough action when we were first made aware of the allegation against this former employee."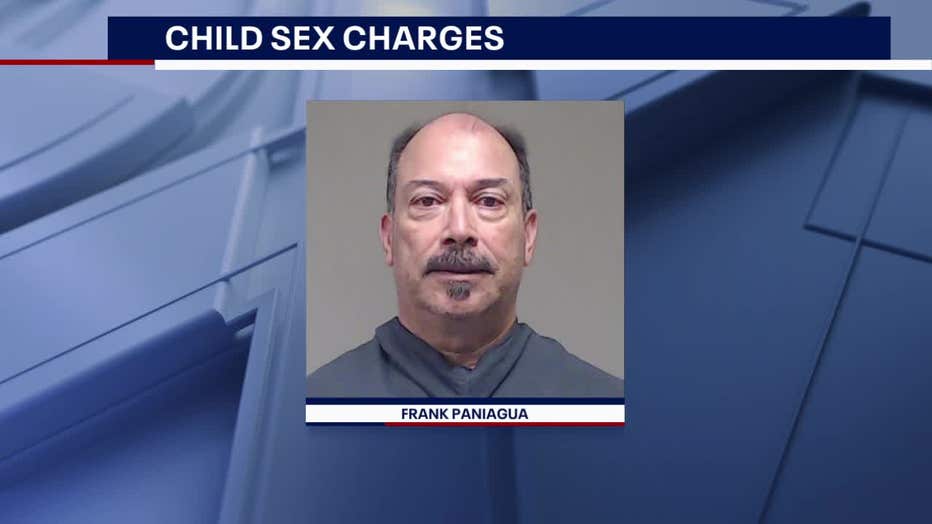 READ MORE: Collin County man sentenced to 40 years for child pornography
In May, Paniagua was booked in the Collin County Jail on multiple sexual abuse of a child charges. 
The lawsuit said he attempted suicide while in custody by jumping off the second floor of the jail, paralyzing himself.
He died a month later. 
When asked for Paniagua's cause of death, the Collin County Sheriff's Office told FOX 4 it's currently under investigation. 
The Collin County Medical Examiner's Office didn't have his name on file.
One of the attorneys representing the family said after the abuse was brough to the district attention, the superintendent never notified other parents who had children on the same bus. 
Now, the team of attorneys is asking any other children who were on the bus who may have experience the same trauma to come forward.