Prosper ISD to hire firm to investigate after lawsuit alleges bus driver sexually abused students
PROSPER Texas - Parents in the Collin County town of Prosper are still angry with their school district over the way it handled the continuous sex abuse of two girls.
The district made moves to address concerns, but that didn't sway any opinions.
The Prosper ISD school board decided to hire an independent firm to investigate sexual abuse accusations against a former employee.
Trustees met in a closed session Tuesday morning. The school board voted to hire the firm Thompson & Horton in a 5-2 vote.
But that only happened after it was revealed the first firm it hired seemingly had a conflict of interest because it was already defending the district in a lawsuit over the abuse allegations.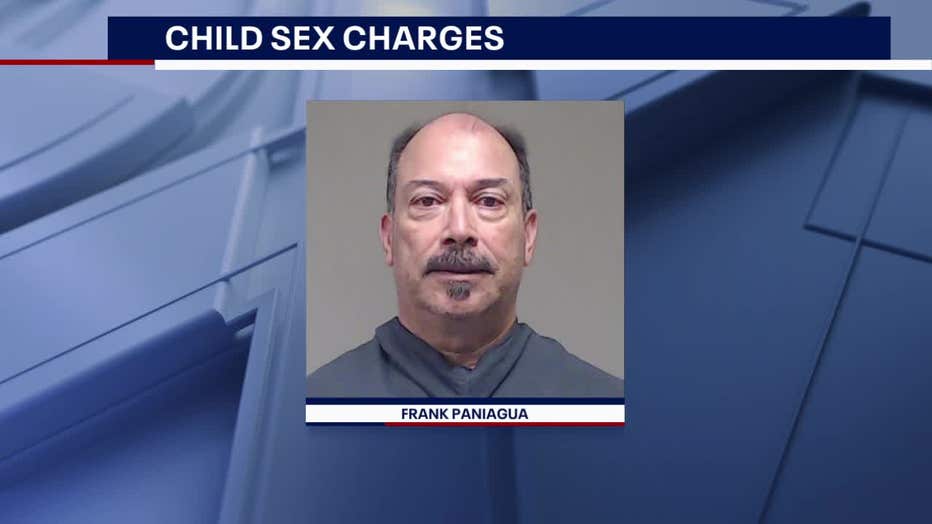 RELATED: Anger at Prosper ISD meeting over lawsuit about alleged child molester
The emergency meeting started at 8 a.m. Tuesday. Board members immediately went into a private session that lasted hours. But parents waited to make sure a third party firm was hired. 
Hillary Morabito spent all day at a nearly six-hour special meeting of the Prosper ISD school board.
"Today, it was completely draining," she said. "It's always a dog and pony show."
Tuesday afternoon, the board announced it will hire a new firm to investigate the district's response to abuse allegations lodged against a Prosper ISD school bus driver.
Frank Paniagua was arrested in May for repeatedly assaulting two young elementary school students. He killed himself while in custody. 
A lawsuit filed last month against Prosper ISD claims the district failed to protect the children and then tried to keep the allegations a secret.
Parents say they were never informed of the allegations or the arrest.
RELATED: Parents sue Prosper ISD, alleging bus driver sexually abused their daughters
Days after the lawsuit went public, Prosper ISD announced it hired a firm to investigate. 
But board member Garrett Linker quickly revealed on social media that the firm they hired was the same one representing the district in the lawsuit filed against it. 
"The fact that you can release a false statement to the community at the last meeting is appalling and disgusting," one parent said.
"Why did we not have somebody who was not associated with the district involved in the investigation? Why did someone associated with the board, Garrett, have to come out and tell us that?" another parent said.
So parents showed up angry. They say they feel deceived and their trust in the leadership is lost. 
"We are all here demanding for justice for the Jane Does. You failed them!" another parent said.
"Why are we observing and protecting a pedophile and not my children?" another parent said.
Tuesday afternoon, nearly six hours after the meeting began, the board voted to hire a second, separate firm. It passed in a 5-2 vote.
"It doesn't feel like a win what would feel like a win if truly the district did what was right," Morabito said. "We don't know even if that is going to happen."
The district said it is unable to comment on pending litigation and is standing by its statement that it took swift action once the allegations were brought to their attention. 
Some parents are asking for the superintendent to step down during this third-party investigation.