Omicron surge may have peaked in North Texas area, new data shows
DALLAS - New data shows parts of North Texas may have already reached its peak in omicron cases. 
While it is good news, health officials say we are not out of the woods just yet.
New cases may have peaked. But according to new projections from UT Southwestern, COVID-19 hospitalizations aren't expected to hit their peak until the end of the month, and pediatric hospital admissions are still at record levels. 
The positivity rate from local testing is still very high but is starting to level off.
There were nearly 18,000 new cases and 23 deaths reported Monday in Dallas, Tarrant, Collin and Denton counties. The majority of those new cases are in Tarrant County.
After weeks of record-breaking COVID-19 case counts, Dallas County is starting to see the first indicators the county may have reached the peak.
"One of the first indicators we've been monitoring, emergency department visits in the prior 24 hours," said Dallas County Health Director Dr. Philip Huang. "And you can see that for suspected and confirmed COVID-19, that number is showing some declines now in the last week." 
Other indicators like COVID-19 hospital admissions have started to slow down, and public health officials hope they will soon turn around.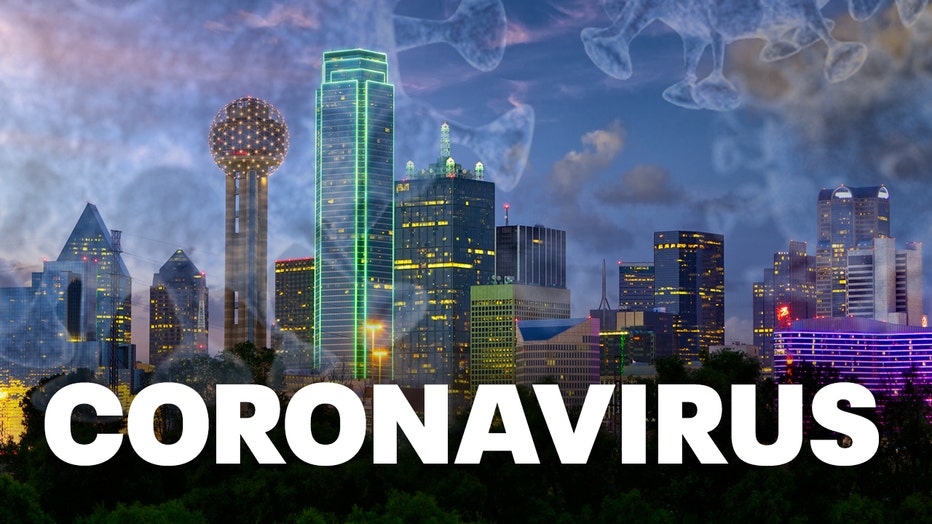 "It's good that we're starting to turn the corner and reach the peak, but a reminder that we're at some of these record levels still now," Dr. Huang said. "But we're thinking five to six more weeks where we would get back to levels before omicron."
In Tarrant County, there are similar positive signs they've reached the peak as well. 
"The numbers are starting to stabilize," Tarrant County Public Health Director Vinny Taneja said. "We're hopeful this starts the downturn, but currently you can see the peak forming on all the indicators." 
Transmission rates and demand for testing have also dropped. But Tarrant County will likely pass a milestone soon. 
"It is quite eye-opening this week," Taneja said. "Probably tomorrow we're going to surpass a half million cases in Tarrant County. Let that sink in for a minute. Over the last two years, one fourth of Tarrant County has come down with COVID."
Denton County Public Health Director Dr. Matt Richardson says they are still in the midst of a surge and haven't reached the peak yet. 
Denton County continues to see jumps in pediatric cases, noting Lewisville ISD has shut down for the week due to COVID-related staffing shortages.
"We were hopeful the peak after New Year's was going to be our omicron peak, but I'm skeptical now," Dr. Richardson said. "We think there's going to be additional cases from January 9-15. So we still don't believe we've experienced quite yet the peak of omicron in Denton County.
Statewide, new cases area also trending lower. There were nearly 39,000 new cases and 29 deaths reported in Texas Monday.
That's the lowest daily total of cases in more than three weeks. The seven-day rolling average also fell below 55,000 cases per day for the first time in 12 days.
Area hospitals are still strained treating record numbers of patients with COVID-19 but the number of people being admitted with the virus is slowly going down.
The North Texas hospital region reported 4,159 COVID-19 patients on Monday. That's down 25 from the day before.
Testing sites across the metroplex are still seeing activity.
Tineja says they've seen demand drop by about half in the last ten days in Tarrant County.
READ MORE:
Lewisville ISD is latest school district to close due to COVID-19
North Texas restaurants dealing with low staff, supplies during omicron surge
COVID-19 Vaxmobile to visit Tarrant County areas with low vaccination rates
Dallas animal shelter closed on Thursdays due to staffing shortages