North Texas Jeep club rescues drivers stranded on icy roads
DUNCANVILLE, Texas - The roads are tough for every driver but even more so for drivers of 18-wheelers.
Across the metroplex, big rig drivers have struggled to keep traction. That happened Tuesday at Spur 408 and I-20 in southern Dallas County.
Truckers were stranded for hours and needed some reinforcements to help out.
Most people stay inside during a winter storm, but a group of Jeep drivers says they're needed out in the thick of it along I-20 in Duncanville to tow 18-wheelers stuck on the frozen highway.
Aime Gomez belongs to the Carnales Off Road Club. She says jeeps are fun but also come in handy during icy conditions.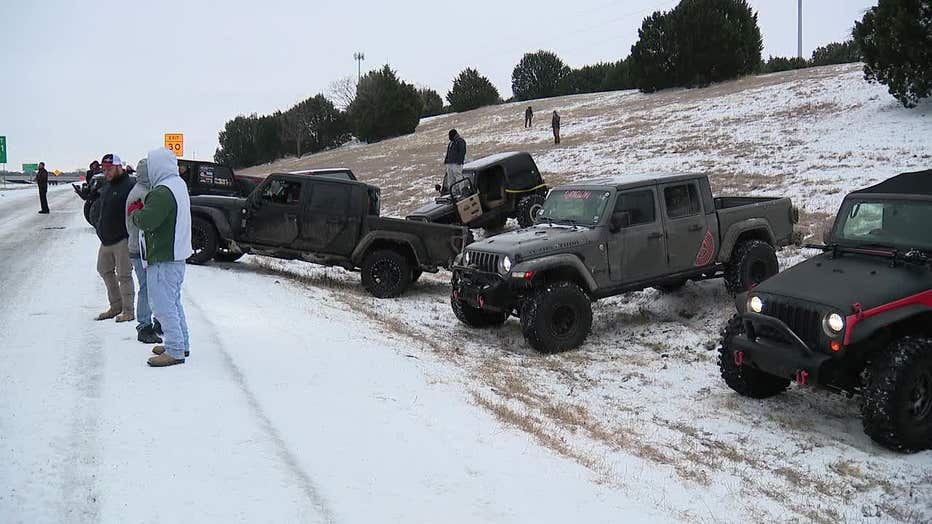 "So once he got traction, he was just able to keep going with the movement," she said. 
Gomez says she isn't surprised the Jeeps are able to pull these 18-wheelers.
"We got it," she said.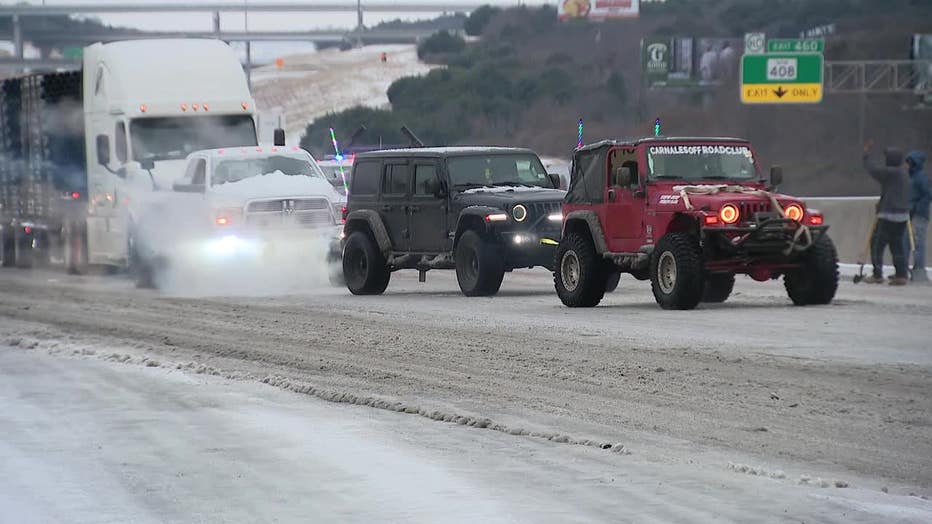 18-wheelers continued to get stuck while driving uphill along the I-20 eastbound lanes. On the downhill westbound lanes, traffic crawled as vehicles slid on a sheet of ice.
Driver Eric Clon says an 18-wheeler had a close call right in front of his truck.
"All of a sudden, I started slipping and sliding all over the road, and I decided to pull over," he said. "As you can see, this truck in front of me jack-knifed right in front of me. It's scary. It's scary because you have no control over the car."
Clon says he travels across the country for work.
"I drive a lot for work. I don't usually come through Texas," he said. "I've never seen anything like this."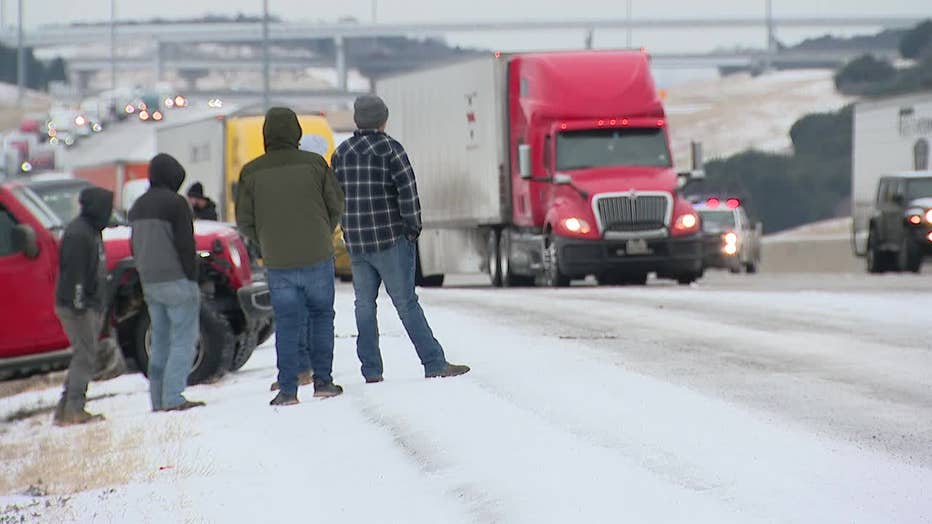 TxDOT continues to treat roads during the freeze, but conditions are far from safe.
Most highways in and around Dallas are covered in snow, slush and ice. 
Some in neighborhoods are seen getting around in ATVs. 
So while it's unusual to see good Samaritans taking control of a frozen highway to help truck drivers, they believe it's exactly where they need to be: on a mission to help.
"If I'm freezing, I know they are," Gomez said.