Ice Storm Warning brings concerns of downed trees, power outages for parts of North Texas
FORT WORTH, Texas - An Ice Storm Warning will go into effect starting Wednesday for parts of North Texas.
The warning includes our western counties plus Denton, Johnson and Tarrant counties.
The widespread winter weather is expected Wednesday morning. But unlike Tuesday, the latest round of weather is predicted to be mostly freezing rain rather than sleet.
While ice-covered roads continue to be a concern, the bigger focus during the Ice Storm Warning is on power lines and tree limbs possibly causing major outages.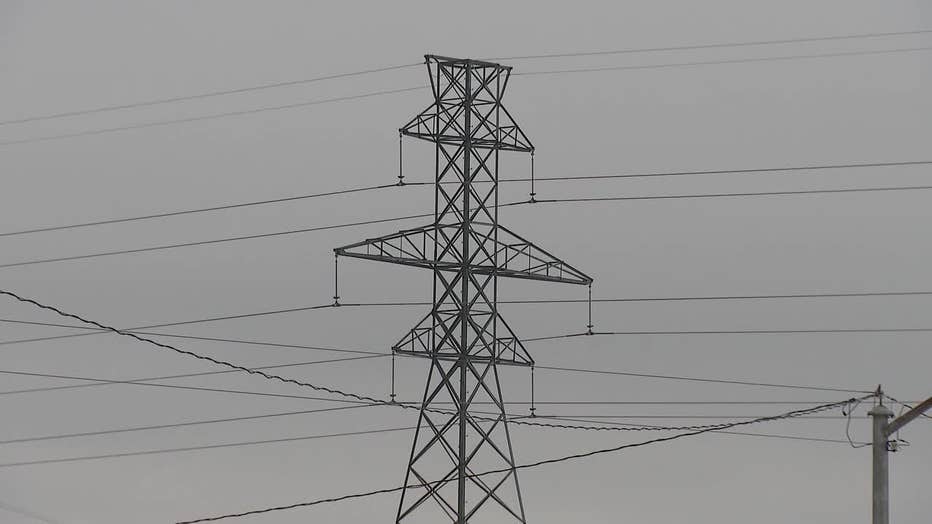 Day two of the winter storm in North Texas reportedly saw fewer accidents but many more stuck cars, trucks, SUVs and big rigs.
Tuesday evening, a ramp near downtown Fort Worth turned into a bottleneck. Time after time, a driver with a less capable vehicle could not make it up the incline, blocking other vehicles.
Fort Worth police say they've responded to 225 accidents since Monday. 
A bigger concern for Tarrant County emergency response leaders is Wednesday when the Ice Storm Warning begins.
Fort Worth city leaders updated their emergency response.
"In the afternoon and evening hours, we expect conditions to worsen as temps remain below freezing, resulting in ice accumulation affecting infrastructure, power lines and tree limbs throughout Thursday morning," explained Kyle Clay with the Fort Worth Emergency Operations Center.
In Denton County on Tuesday, we saw road graders trying to scrape the ice pack.
Denton County was hit hard with the first two days of the storm, reporting 119 crashes on Monday but just five on the second day.
County and city leaders are warning residents that Wednesday will be worse with up to a half an inch of ice from freezing rain possible.
Oncor says it is already preparing for an Ice Storm Warning, staging crews across their coverage area to respond quickly if ice causes outages. 
The Fort Worth Fire Department says it is using blocker trucks to protect their crews from being hit while responding to a call. Officials want people to stay inside Wednesday and are hoping the ice doesn't cause a bigger issue. 
Live Weather Radar
Download the FOX 4 WAPP for updates on severe weather whenever it comes to North Texas. It is free wherever you get your apps.