Man accused of murdering his sister, her boyfriend in Plano home
PLANO, Texas - Police have arrested a suspect in the murders of a man and a woman inside a southeast Plano home.
According to Plano police, 29-year-old Blake Richards fatally shot his sister and her boyfriend.
Richardson police say they were contacted Wednesday night by someone saying they were worried about the family and there may have been someone injured.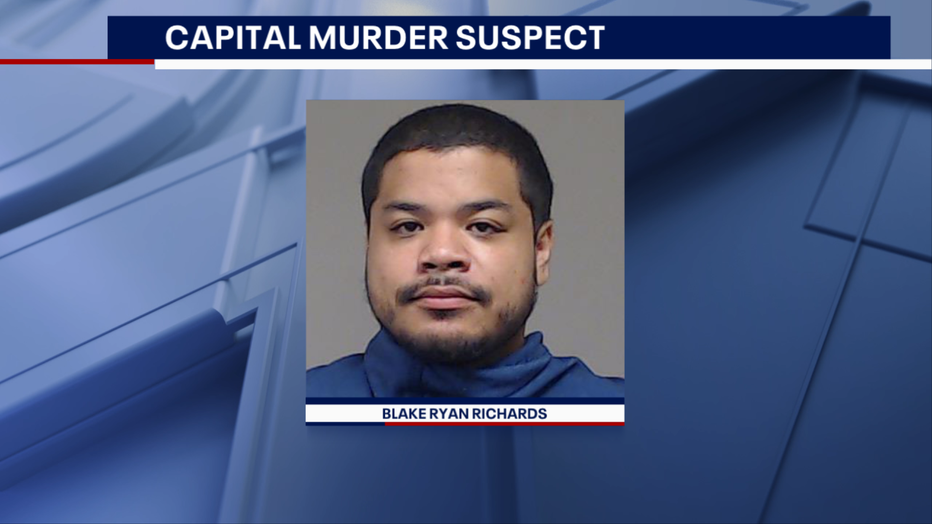 Police checked an address in Richardson first. But when they didn't find anything, they started checking other potential addresses for family members.
Officers went to a home in Plano on Mulvane Drive around 7:30 p.m., finding the door open. When they went inside, they found 28-year-old Brittany Richards and 26-year-old Ross Escalante dead with multiple gunshot wounds. Investigators said Richards and Escalante were in a relationship. 
One of the bullets even traveled out into the neighborhood, landing in a neighbor's mailbox across the street. 
Police say a third family member who's older and has an intellectual disability also lives at the home, but he was found by officers nearby unharmed. 
Not long after the shooting, Plano police developed possible suspects and worked with Richardson and Wylie police to find Richards, who is Brittany's brother.
Officers were then able to develop a third location in Wylie, where they picked up the Richards, who is now in custody. He is charged with capital murder and is being held on $1 million bond.
Police are still trying to find the motive for this double murder. Investigators said a witness told them Richards made prior comments about harming someone.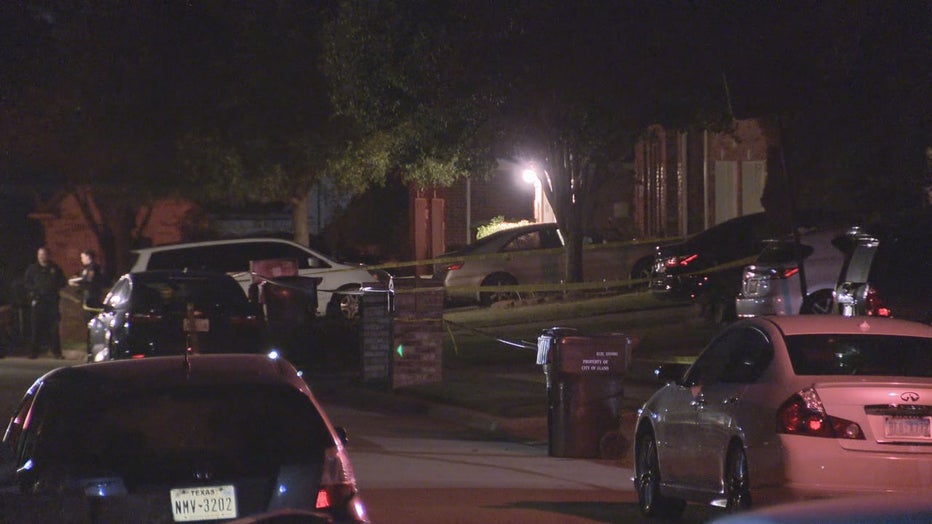 "All we know is someone else who was concerned about this individual," explained Plano Police Officer Alexandra Cole. "And this individual's family called in and wanted to check because they were concerned about some statements that had been made previously about a possible injury or something like that. So we were just checking the welfare of everybody involved."
Neighbors say they did hear gunshots around that time. 
"My son heard that, heard some shots, a few, like five shots," said Therese Lai, who lives nearby.
Some who live nearby said crime is not common in the quiet neighborhood and they are hoping to get more answers soon. 
"Surprised, scared, and sad," Lap Phim said.
Officers have been checking surveillance cameras to see if they caught any part of the incident. 
READ MORE:
Video shows Dallas paramedic punching, kicking homeless man
Outside investigation to look into millions of deleted Dallas police files
Fort Worth PD: 11-year-old boy killed while crossing freeway was headed to shopping center