Fort Worth PD: 11-year-old boy killed while crossing freeway was headed to shopping center
FORT WORTH, Texas - There's more information about what an 11-year-old boy was doing when he was hit and killed while trying to cross a freeway in Fort Worth.
Police say the boy was hit on Loop 820 during Tuesday evening's rush hour.
The boy's name has not yet been released, but Fort Worth ISD says he was a student in the district and is offering support to other students. Neighbors say he was in the sixth grade at a nearby middle school.
Investigators say the boy was with two other children around 5:45 p.m. when he was hit by a car while trying to cross the southbound lanes of the six-lane freeway.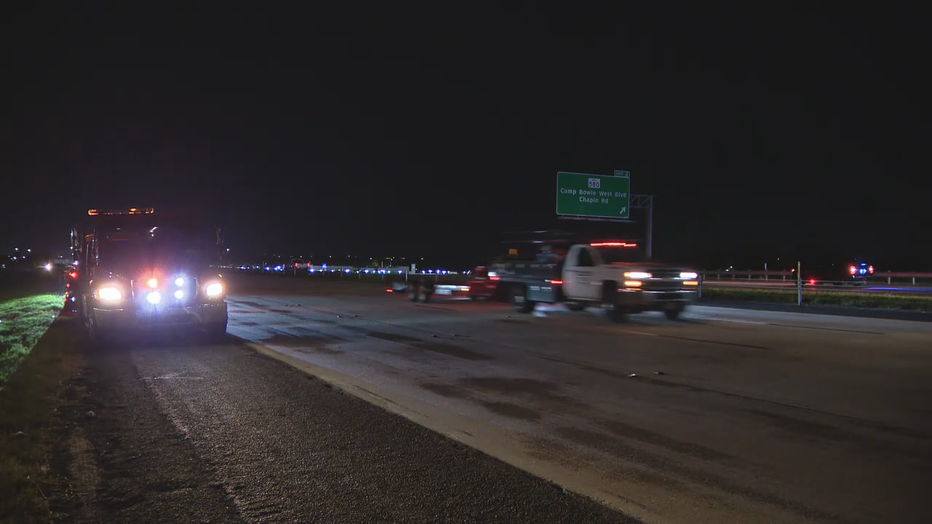 Officer Tracy Carter says investigators now believe the children were heading east towards the direction of this shopping center on Camp Bowie Blvd.
"This should not have happened to any child out there," he said. "Crossing the freeway for any age or person, I would not condone that whatsoever."
MORE: 11-year-old killed after being hit by car while crossing Fort Worth freeway
Jamie Bowie works at a restaurant in the center and where she says she frequently sees kids hanging out unattended.
"And I be curious to know you know where is their parents? Like why you have your young kids running around?" she said.
Police say the other two children involved were not injured.
The driver who struck the child pulled over, along with a witness who tried to render aid.
"It's going to be a lot of trauma for the driver and trauma for those kids that were able to witness this," Carter said.
The boy's name has not yet been released by Tarrant County medical examiner.
Neighbors say the boy lives at the Westland Estates apartment complex, just one block west of the freeway.
10-year-old Delilah Leonard knows him from the apartments and school and says she often saw him playing with other children.
"He was real nice. He had a lot of friends," she said. "He liked sports like basketball and stuff."
A security guard who works at the complex says he's seen several children running across the freeway over the last few weeks and has even warned them to stop.
Carter is advising parents to warn their children about the dangers of crossing any roadway.
"Cross in crosswalks whenever you can," he said. "Crossing the freeway again, the public needs to know, we don't advise this. It's not lawful. Please don't do it."
At this point, police say it appears to have been an accident. They say it's unlikely the driver will face any charges.