Video shows Dallas paramedic punching, kicking homeless man
DALLAS - There are calls for a Dallas paramedic to be charged after video from 2019 surfaced showing him kicking and punching a homeless man right before the man was arrested.
The Dallas County district attorney dropped charges against the homeless man Tuesday just weeks after the video was published. The man is now giving his side of the story.
In dropping the charges, the DA's office noted that Kyle Vess was suffering from a mental health crisis at the time of the incident. His legal team says even if the paramedic had a right to defend himself it did not justify the series of blows captured on video. It was at the hands of a paramedic who is trained in mixed martial arts and has fought professionally.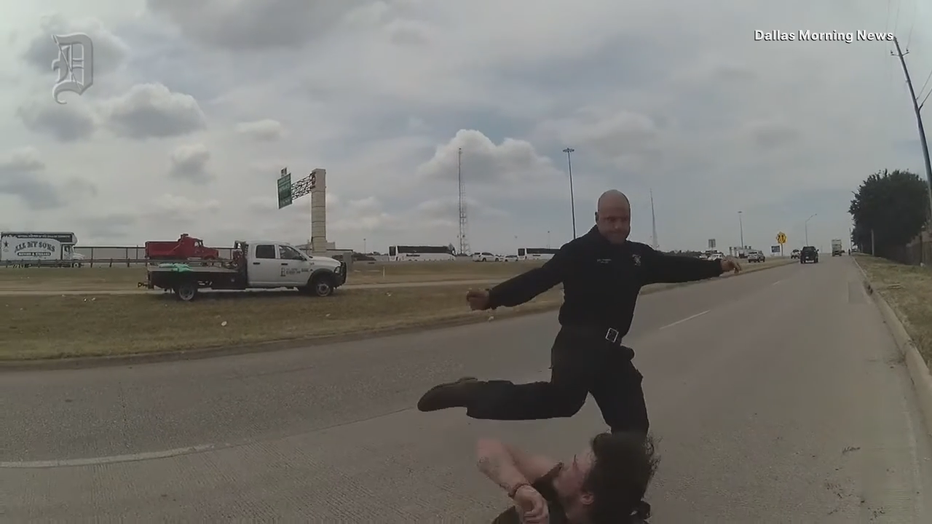 Flanked by family and his attorney, Vess spoke publicly for the first time a day after the Dallas County DA dropped an assault charge against him.
"It's made it hard," he said. "I don't really know what to say about it except I'm blessed to be alive."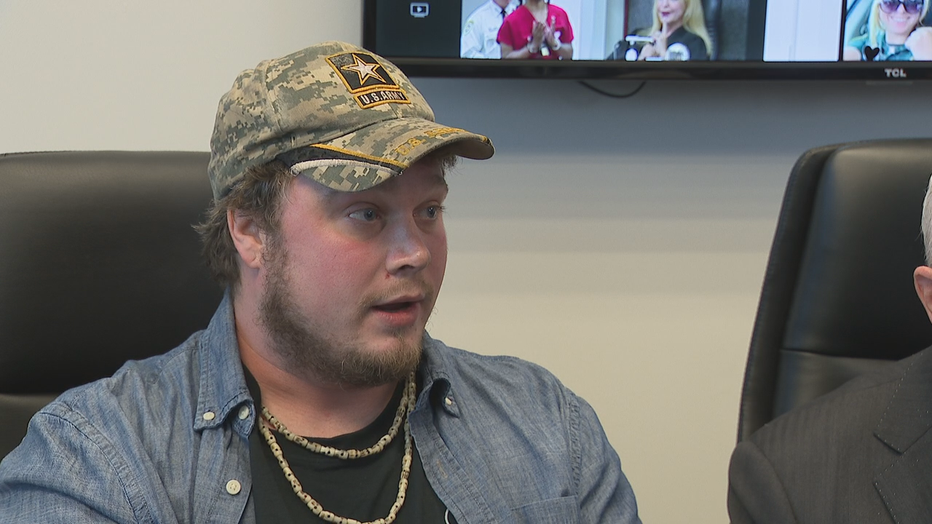 The incident Vess is referring to happened in August 2019 on a stretch of road along I-30 outside Downtown Dallas. Dallas Fire-Rescue was responding to a grass fire.
The encounter has been thrust into the spotlight in recent weeks after the Dallas Observer and Dallas Morning News obtained portions of surveillance and body camera footage which show Dallas paramedic Brad Cox kicking and punching Vess.
Surveillance obtained by the Dallas Morning News shows Vess throwing an object at Cox, although Vess claims he did that out of self-defense. Cox then kicked Vess multiple times. That was partially obscured by the fire truck.
Body camera footage also obtained by DMN shows what happened shortly after police arrived. Cox appeared to kick Vess again still yelling at him to get up.
The responding officer then fired a taser at Vess.
Vess' attorney George Milner says he still hasn't been able to get all the video of the incident. He blames Dallas police.
"If this was the beginning, then we would have the fire truck arriving and that would show who struck who first," Milner said. "But the bottom line is brad cox, let's assume for the sake of argument, he had a right to defend himself. Once he no longer needed to defend himself, his justification for using force ended. And the repeated kicking and punching of Kyle Vess was a felony offense."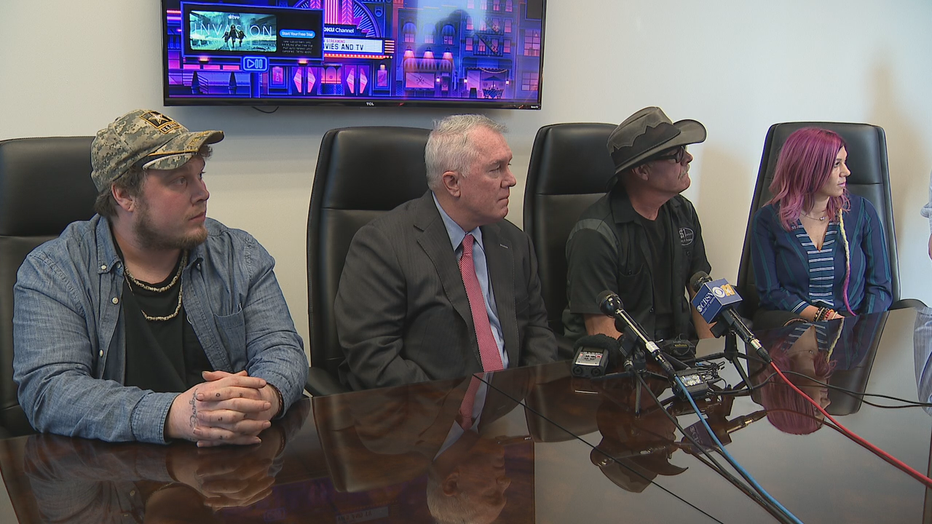 In a civil lawsuit filed against the city of Dallas and Cox, attorneys say Vess "suffered a fractured orbital socket on his face, a fractured sinus, cracked teeth, and now suffers from facial paralysis on the right side of his face. The excessive kick to his face also caused significant further injury to his brain and has significantly worsened his mental condition and long-term prospects." 
In a response to the lawsuit, Cox argues he "was forced to defend himself against plaintiff's acts of aggression." 
While Milner applauds the DA's decision to drop the charges against his client, he wants to see felony charges filed against Cox.
"Brad Cox has eluded the justice that awaits him for quite some time, and it's time for that to end," Milner said.
In a statement to FOX 4, Dallas police wrote, "The Dallas Police Department's public integrity unit conducted a criminal investigation into Mr. Cox's action and is currently reviewing their findings."
Dallas Fire-Rescue told FOX 4 earlier this month that Cox was on paid administrative leave. 
"He beat — and I mean just savagely beat — this man for no reason," Milner said. "I suspect for no other reason than he thought it was some homeless guy who didn't have a family, didn't have the means to get somebody like me, that nobody would ever know it he'd just go right in jail and be on his way."
FOX 4 reached out to an attorney listed for Cox for a comment or interview but did not hear back.
Cox is also a defendant in an ongoing civil lawsuit from the family of another homeless man who died in 2016. They claim Cox and another paramedic failed to quickly provide aid for a head injury and instead harassed him. The man died the next day.