Kayla Kelley case: Man accused of kidnapping McKinney woman now charged with her murder
MCKINNEY, Texas - The man accused of kidnapping a McKinney woman has now been charged with her murder.
Ocastor Ferguson was already in jail on kidnapping and arson charges. 
The additional murder charge was added after Kayla Kelly's body was found in a field near Ferguson's Grand Prairie home on Wednesday.  She has been reported missing more than a week ago.
Investigators say Kelley and Ferguson were in a relationship, but she had just recently discovered he was married and was using a fake name, so she threatened to tell his wife.
Arson investigators found Kelley's burned-out car on a dead-end, dirt county road in Frisco. Police say Ferguson dumped Kelley's vehicle there and set it on fire.
Court records obtained by FOX 4 on Friday for the arson charge say, "Ferguson obtained a lighter and a gas can on January 10, 2023, during the day."
A separate set of court records say Kelley's phone was last used that night at 6:59pm. They say "the last location of her phone was in the area of Ferguson's work in the Dallas area."
Records say Ferguson 'stated he was with Kelley on January 10, 2023, and went to her residence after she picked him up from work at 2300 hours.'
Even though phone records suggest Ferguson "went to his residence in Grand Prairie" before heading to Kelley's home, "NTTA records show Kelley's vehicle traveled north on the Dallas North Tollway into north Frisco in the early morning hours."
Investigators say cellphone records put Ferguson in the area of Kelley's burned vehicle and that surveillance footage shows smoke in the early morning hours.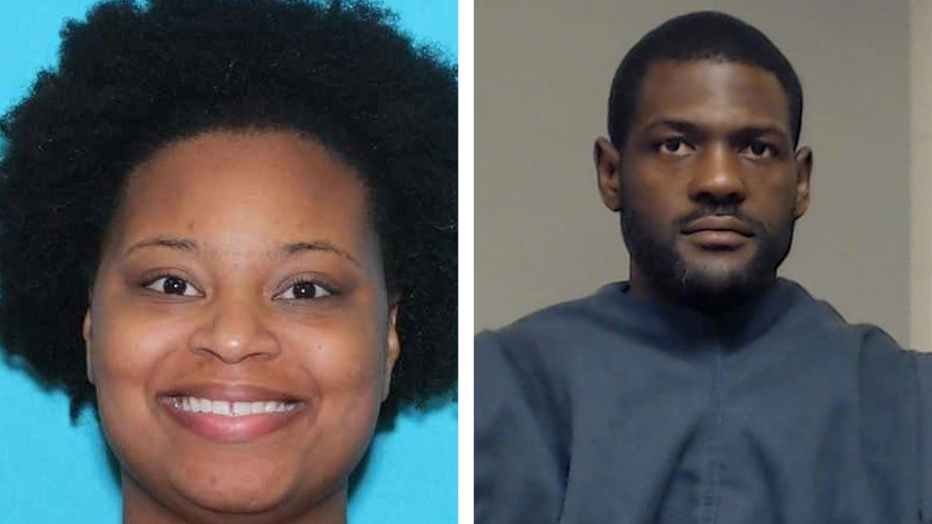 Records then say "Ferguson got a ride from a ride share service" back to his home in Grand Prairie.
A witness eventually reported the burned vehicle found on Jan. 12, one day after Kelley was reported missing.
Crews discovered Kelley's body Wednesday in a shallow grave not far from Ferguson's Grand Prairie home.
Investigators haven't shared what led them there.            
"This is an ongoing investigation, so there are many aspects in the case that we're not ready to disclose at this time," Sheriff Jim Skinner said in a Thursday interview.
The Tarrant County Medical Examiner still has no cause of death listed for Kelley.