Kayla Kelley case: Woman's body found in Grand Prairie near kidnapping suspect's house
GRAND PRAIRIE, Texas - A woman's body was found in Grand Prairie near the home of the man suspected of kidnapping a Collin County woman.
Law enforcement officials have not identified the victim. The Tarrant County Medical Examiner is expected to release that information soon.
But the Collin County Sheriff's Department, Grand Prairie crime scene investigators, the Texas Rangers, and state troopers were all working in a wooded area near Kingswood Boulevard and Prairie Oak Boulevard well into the night.
The location is about a mile away from the home of Ocastor Ferguson. He remains in jail in Collin County after being charged with kidnapping 33-year-old Kayla Kelley.
An arrest affidavit revealed the two had been dating.
Friends told investigators Kelley had recently discovered that Ferguson, whom she called "Kevin," was actually a married man. He'd given her a fake name.
RELATED: Man accused of kidnapping missing Collin County woman allegedly used fake name, lied about being married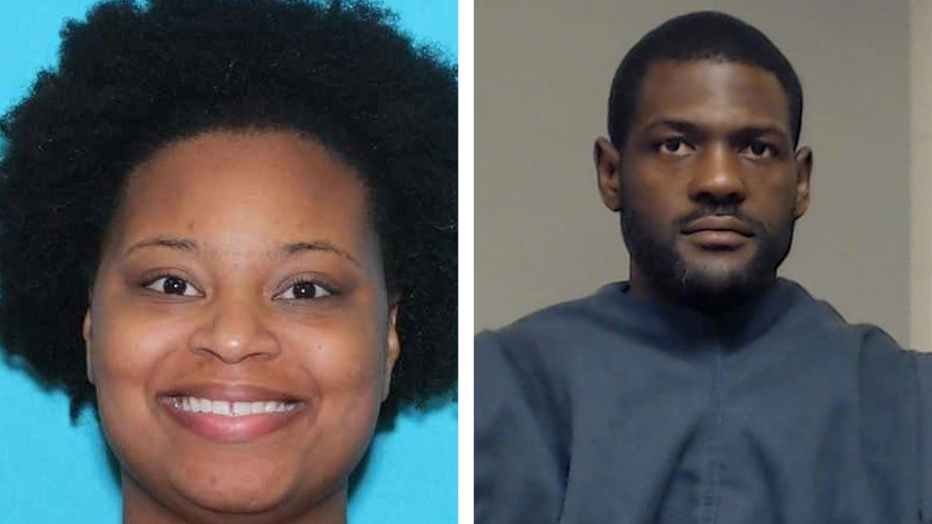 The affidavit said she threatened to tell his wife about the relationship.
Kelley's car was found burned in Frisco last week, shortly after friends reported her missing.
Ferguson's car was found parked near Kelley's home in McKinney with gloves, duct tape and a blanket inside.
In addition to the kidnapping charge, Ferguson is also now facing one count of arson.
Depending on the identity of the body that was found, the criminal charges against him could quickly be upgraded.
His bond was set at $1 million when he was arrested.