Jury awards millions in damages to family of teen killed by Balch Springs officer
DALLAS - A jury awarded millions of dollars in damages to the family of a teenager who was killed by a police officer.
Attorneys for the father of Jordan Edwards said the $10.6 million in compensatory damages and $11 million in punitive damages will send a powerful message that police officers who use excessive force will pay a price.
That was the outcome of a lawsuit against Former Balch Springs Officer Roy Oliver for violating the civil rights of 15-year-old Jordan Edwards.
Oliver was previously convicted of murder in a separate criminal trial and is serving a 15-year prison sentence.
Oliver was a police officer responding to a loud party call when he fired his rifle into a car leaving the location. Edwards was a passenger. He was struck and killed by the gunfire.
Edwards' father said it's been nearly six years but there's still a void in his life.
"I don't think there is another case in the country where an officer was convicted and then had to come before a civil trial because in most cases there is a settlement," said family attorney Daryl K. Washington.
A Dallas County federal jury determined Oliver has to pay $10.6 million in compensatory damages, more than $8 million to Odell Edwards and more than $2 million to his son's estate and $11 million in punitive damages. 
Cameras are not allowed in federal court. 
Oliver waived his right to be in the courtroom when the verdict was read.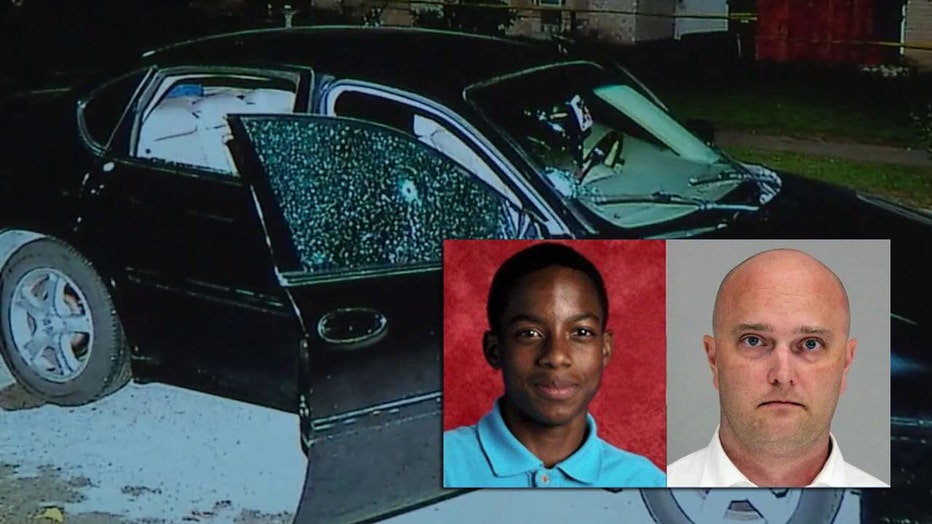 Odell Edwards says while he is pleased with the decision, money was not the goal. 
"It's never been about the money, just bringing justice for my son," he said. "Money can't bring him back. I would rather have him next to me now."
Oliver took the stand Monday and once again said in his opinion the shooting was justified and said "I have to stand by what happened." 
After the verdict, Oliver's attorney had no comment for reporters. 
Odell had one final message to law enforcement following the verdict.
Oliver is currently serving a 15-year murder sentence.
An economist told the federal jury the estimated statistical value of Jordan's life was $7.7 million. 
CONTINUED COVERAGE: