Judge sides with Michael Irvin, orders Marriott to turn over evidence in defamation lawsuit
DALLAS - A judge sided with Cowboys' great Michael Irvin in his defamation lawsuit against Marriott Hotels.
The judge granted Irvin's request and will require Marriott to quickly turn over evidence related to the case.
The Hall of Fame receive is suing the company for $100 million after a female employee accused him of misconduct.
READ MORE: Michael Irvin lawsuit: Hotel ordered to turn over video of interaction with accuser in defamation case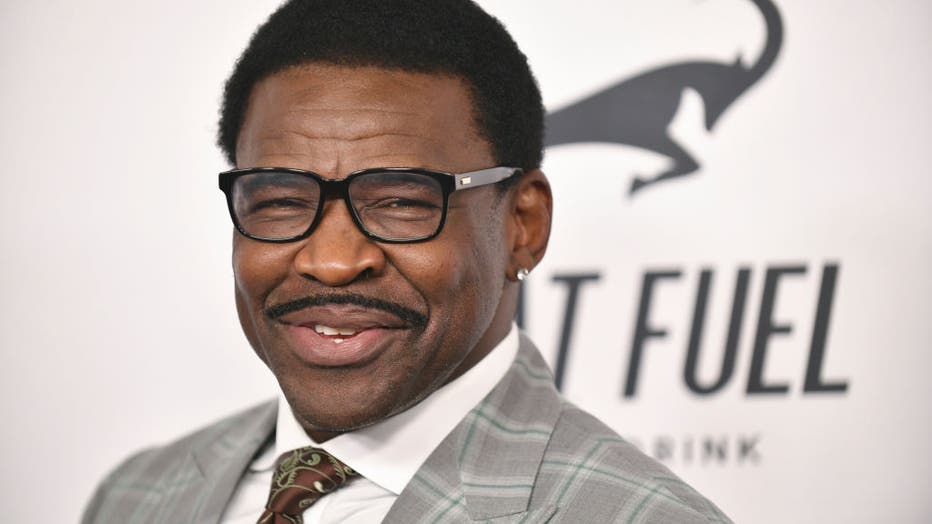 BEVERLY HILLS, CALIFORNIA - AUGUST 19: Michael Irvin attends the 2022 Harold and Carole Pump Foundation Gala at The Beverly Hilton on August 19, 2022 in Beverly Hills, California. (Photo by Rodin Eckenroth/Getty Images)
The server at the Renaissance Phoenix Hotel & Spa accused him of harassing her and making inappropriate comments while they were in the lobby just before the Super Bowl.
Irvin denies any wrongdoing and said there are witnesses who support his claim that he briefly shook hands with the woman and then went up to his room to go to bed.
The former receiver was subsequently kicked out of the hotel and removed from all Super Bowl coverage on the NFL Network.
Earlier this week, Marriott filed a motion asking the judge to dismiss Irvin's lawsuit or have it moved to federal court in Arizona. The suit was filed in a district court in Collin County, where Irvin lives.
Marriott also said it objected to Irvin's request to turn over the surveillance video based on "lack of personal jurisdiction and improper venue."
The hotel chain must now provide Irvin with all the video recordings and witness statements related to the incident.