Michael Irvin pulled from Super Bowl coverage after woman's complaint
NFL Hall of Famer Michael Irvin was pulled from Sunday's NFL Network Super Bowl coverage over an incident involving a woman at an Arizona hotel.
NFL Media confirmed that Irvin "will not be a part of NFL Network's Super Bowl LVII week coverage." The company did not say why. 
Millions of Americans to bet $16B on Super Bowl LVII, survey shows
Irvin told his side of the story on 105.3 The Fan Wednesday morning. He said he is baffled.
"It was a 45-, a minute meeting somewhere in the lobby. In the lobby. I don't even remember it really 'cause I had a few drinks, to tell you the truth," he said. "I don't really remember it, but that's what they said."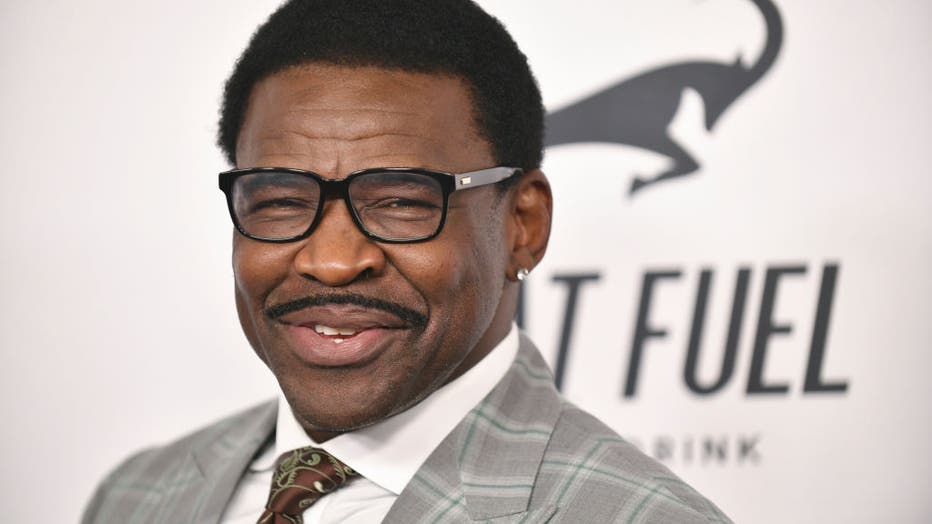 BEVERLY HILLS, CALIFORNIA - AUGUST 19: Michael Irvin attends the 2022 Harold and Carole Pump Foundation Gala at The Beverly Hilton on August 19, 2022 in Beverly Hills, California. (Photo by Rodin Eckenroth/Getty Images)
Mahomes, Hurts aware of significance of Super Bowl duel
The woman reportedly complained about what he said to her in that minute. The details of her complaint have not been released, and she hasn't spoken publicly about it.
Irvin admitted he had a few drinks with former teammate Michael Brooks and then returned to the hotel.
Irvin says he didn't even remember meeting the woman until later when somebody from the network told him he needed to move to a different hotel because of the incident.
In a statement to the Dallas Morning News, Irvin said there "absolutely was no sexual wrongdoing" and "there was definitely nothing physical" that occurred between himself and the woman."
Irvin has served as an NFL Network analyst since 2009. He also makes regular appearances on ESPN's First Take broadcast, although he will not make a previously scheduled Friday morning appearance.