Man back in Dallas to face charges for killing Amber Guyger trial witness
DALLAS - A man accused of killing a witness in a high-profile murder trial four years ago has been arrested and is now in jail in Dallas County.
Dallas County jail records show Thaddeous Green was booked in on May 18.
A spokesperson for the county clarified that he was actually arrested on drugs and weapons charges in Louisiana in December 2021. He was convicted of a different crime there and served time in a Louisiana prison.
He was brought back to Texas to face charges in Dallas earlier this month.
"Certainly, flight is usually admissible as evidence of consciousness of guilt," former Dallas County prosecutor Russell Wilson, who is not connected to this case, said. "In essence, why did you run if you in fact had not committed any crime?"
Green is charged with capital murder for the death of Joshua Brown.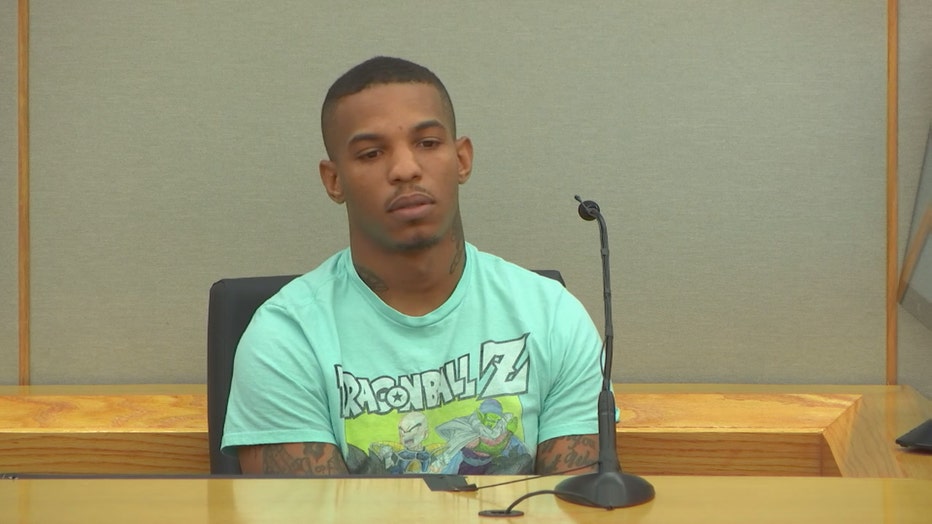 Joshua Brown testifies during Amber Guyger's murder trial in 2018.
Brown lived next door to Botham Jean, the man who was killed by former Dallas police officer Amber Guyger in 2018.
Brown testified in Guyger's murder trial the following year and was killed just days after that testimony.
His death prompted city leaders, civil rights groups and even some presidential candidates to call for a 'transparent investigation.'
Investigators said the shooting stemmed from a drug deal gone bad. They do not believe it was related to Guyger's trial in any way.
"Obviously, you know, it's really intriguing for folks to speculate," Wilson said.
In 2019, Dallas police said Green took Brown's backpack and gun after shooting him and fled.
Two years later, sheriff's deputies in the New Orleans area arrested Green at a motel. 
They reportedly found a huge stash of drugs, including ecstasy, cocaine, and crack, along with weapons.
He was sentenced to prison in August 2022.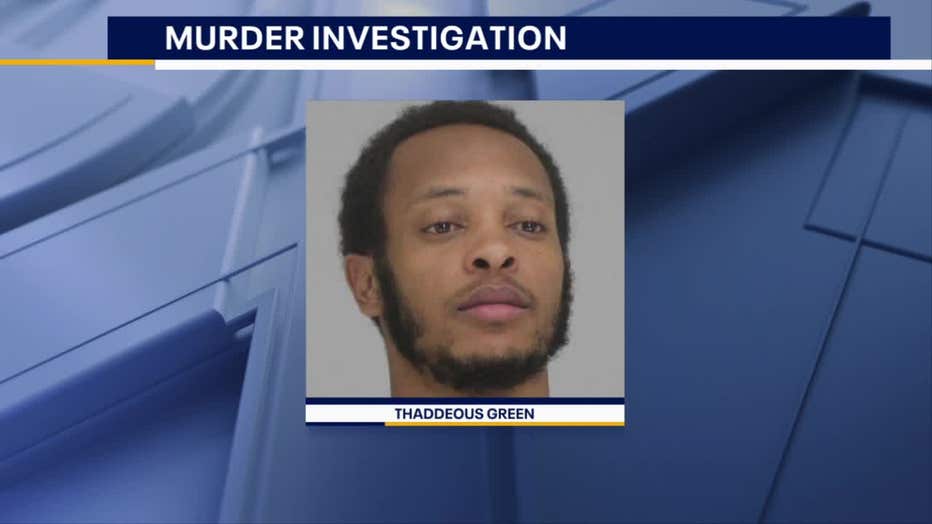 But it wasn't until January 2023 that the Dallas County DA requested he be brought to Dallas. 
The district attorney's office did not answer FOX 4's questions about why it took so long.
"So maybe the communication regarding whether or not he was in a pretrial status, which is different than if he's in a convicted status," Wilson explained.
Two other suspects were arrested for Brown's murder.
Michael Mitchell pled guilty to murder in November. He's sentenced to 40 years in prison.
Jacquerious Mitchell's capital murder case is pending. He's in Dallas County Jail. 
There are now questions about how Green's case will move forward.
"So the biggest question would be, four years later, what are witnesses' recollection, and was all the evidence preserved?" Wilson said. "There's been a number of different issues with Dallas County or Dallas Police Department regarding preservation of evidence."