Jerry Jones sexual assault lawsuit revived by Texas appeals court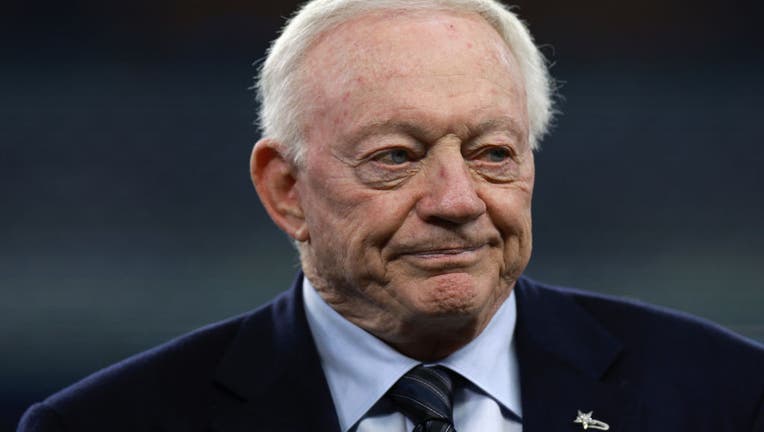 article
A Texas Appeals Court overruled a decision to throw out a lawsuit against Jerry Jones from a woman who claimed the Dallas Cowboys owner "kissed her on the mouth and forcibly grabbed her without her consent."
The personal injury lawsuit claims that the incident happened in Sept. 2018 inside the Tom Landry Room at AT&T Stadium in Arlington.
READ MORE: Jerry Jones responds to 1957 photo showing him in crowd at Little Rock desegregation protest
The suit, from a defendant listed only by the initials J.G., seeks damages for "past and future physical pain and mental anguish, past and future severe psychological pain and suffering, past and future emotional distress and past and future medical expenses."
Monday's appeals court decision sends the lawsuit, which was filed in 2020, back to the Dallas County district court which dismissed the case last February.
Jones' lawyers previously argued that details, like the woman who filed the suit's name and the exact location of the alleged incident for the lawsuit to stand.
The woman's attorneys later emailed her name to the defendants' attorneys and amended the suit to specify the alleged incident happened in the Landry Room.
READ MORE: Judge orders Cowboys owner Jerry Jones to take paternity test
In February 2022, the district court judge dismissed the case.
"Because appellant made a good faith attempt to amend her pleadings in response to the court's special exceptions order and no further special exceptions were made, the trial court abused its discretion in dismissing appellant's claims," said appeals court judge Amanda Reichek in Monday's ruling.
The case now goes back to the Dallas County district court.