Ice on I-20 causes 20-mile traffic backup in Palo Pinto and Parker counties
WEATHERFORD, Texas - Hundreds of drivers are stuck in a 20-mile traffic backup on Interstate 20 in Palo Pinto and Parker counties Tuesday morning because of icy road conditions.
According to FOX 4 Traffic reporter Chip Waggoner, the traffic is still at a standstill on eastbound I-20 from Highway 4 in Palo Pinto County. The backup is all the way to Weatherford in Parker County.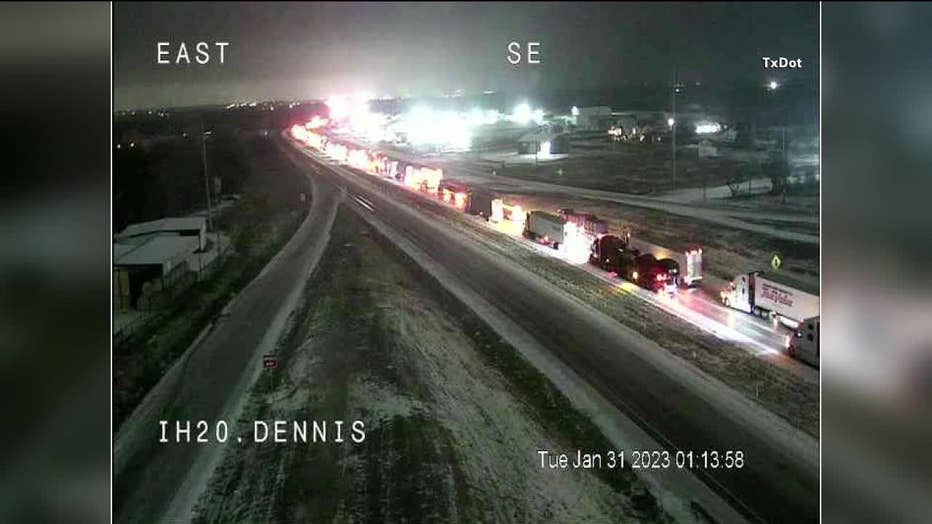 Shortly after 1 a.m. Tuesday, Texas Department of Transportation cameras showed very slow traffic through the area due to icy conditions and what appeared to be some stalled vehicles.
As of 4 a.m., lots of 18-wheelers remain stuck because they can't get traction. But some smaller four-wheel-drive vehicles have been able to move and make their way through the 18-wheelers, Chip said.
RELATED: Icy Roads: North Texas drivers dealing with treacherous conditions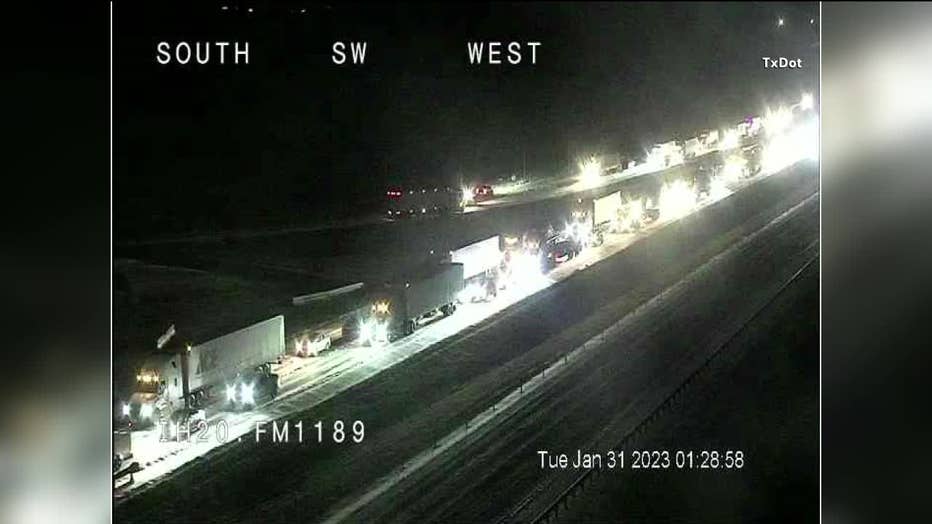 People are urged to avoid the area, if possible, especially once the next round of storms begins dumping more sleet and freezing rain on the interstate.
READ MORE: Winter Storm Warning for North Texas extended until Thursday
Live Traffic Conditions
For the latest traffic updates, download the FOX 4 Fastlane app or follow Traffic reporter Chip Waggoner on Twitter.