Former Dallas County Commissioner J.J. Koch appointed as Dallas County District Court judge
DALLAS - From governing to judging, former Dallas County Commissioner J.J. Koch has a new role and a robe after being appointed by the governor to serve as judge in a Dallas County District Court.
Koch was charging some district judges with not working enough. Now, he's there and says he expects to be held to the same level of accountability.
On the bench in Criminal District Court 2 is a man who previously sat on the Dallas County Commissioners Court: J.J. Koch.
"It's been a tremendous opportunity," he said. "I'm very grateful that the governor gave me that opportunity to continue to serve."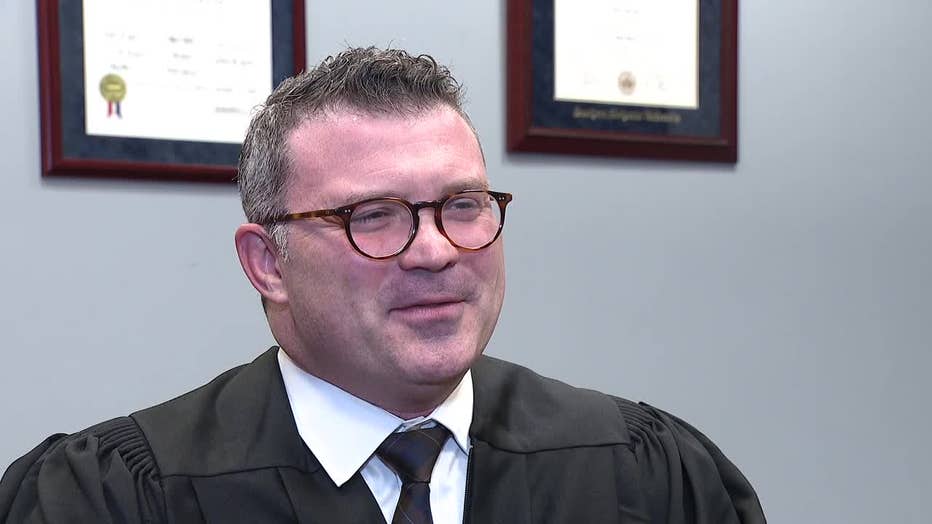 Koch was appointed by Gov. Greg Abbott to finish out two years remaining on the term of Judge Nancy Kennedy.
Dallas County Commissioner John Wiley Price is not a fan of the governor but likes the Koch appointment.
"A blind hog finds an acorn every once and a while," Price said.
Kennedy is now Justice Kennedy on the Fifth District Court of Appeals. Records show she was one of the top performing judges during her time at Dallas County.
"She was on the bench, and she performed. And so he's got some big shoes to fill, but he also understands the other side of the equation," Price said. "This isn't just about judges. This is about victims. This is about people. This is about individuals even who are in custody. They're entitled to their day in court."
As commissioner, Koch complained about court case backlogs and judges' workloads. At one time, he said he wanted to withhold the county portion of district judges' salaries until the backlog was whittled down.
"I think that there are a number of things that are very difficult about this job," he said.
Some of those things Koch says judges can't control. But what they can control, he says, they should, adding he will.
"So being on that bench is one of the things that you absolutely have within your control. So at least from that perspective, there's not going to be a deficit," he said. "So it's going to be me on that bench putting in the effort. And everything else, the stuff that's out of my control, I'm just going to take it as it comes."
For trials set starting next week through April, Koch has been doing a number of plea bargain agreements. That's how most cases are disposed of. 
Koch says he doesn't know what his future plans will be, but that the governor expects him to run for judge at some level in two years.