Widow of Euless detective killed by drunken driver discusses suspect's sentence, bartender's arrest
EULESS, Texas - November 27, 2021, was the day Priscilla Cervantes and her husband, Euless Police Department Det. Alex Cervantes, were driving their two boys to pick up Christmas decorations when a drunk driver T-boned them in Lake Worth.
"I don't remember anything from that day," Priscilla said.
Detective Cervantes died on scene, while his kids had non-life threatening injuries. Priscilla was sedated in a hospital for several weeks with multiple injuries.
"All my ribs on my left-hand side were all fractured," she recalled.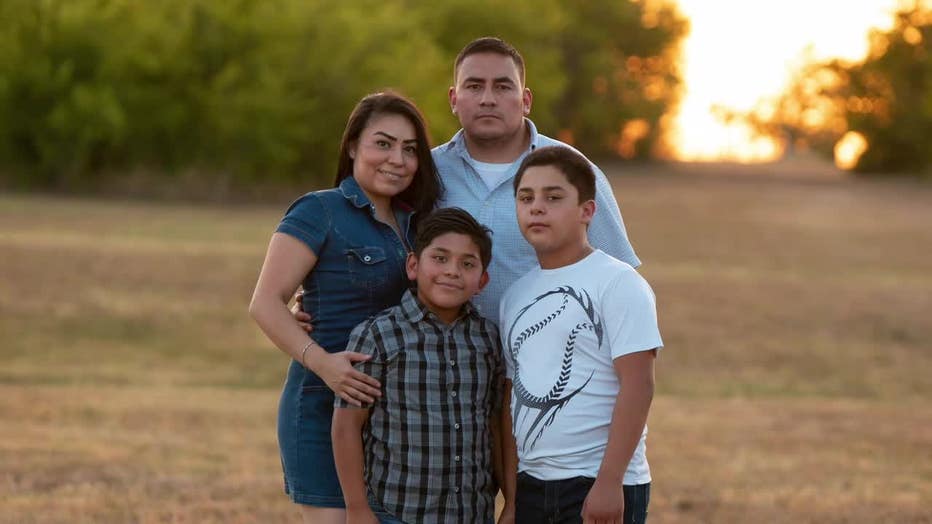 PREVIOUS COVERAGE: Euless PD detective killed by suspected drunk driver while driving with family
Initially, Priscilla did not know her husband died. She recalled hearing him speak with her in the hospital room, saying it felt real.
"He was like, 'You're going to be OK. I'm just letting you know everything is going to be fine. You're going to be OK,'" she said. "And I was like OK, and at that time, an alarm went off and he was like, 'I've got to go because they're calling me back to work. I've got to go,' then he left."
Her world was turned upside down once she was told he died.
"I didn't believe it. I was like, 'No, that's weird because he was just here last night.' And so they're like, 'No, he wasn't here last night.' I'm like, 'Yeah, he was. He told me, you know, that I was going to be OK, just not to worry about anything,'" she recalled. "But then, when I was finally released and I saw the police escorts and I saw, you know, everything else, I was kind of like oh this is real."
It's a reality she's learning to cope with. 
"I've gotten a sense of closure since then," she added.
RELATED: Drunken driver who ran red light, killing Euless PD officer, sentenced to prison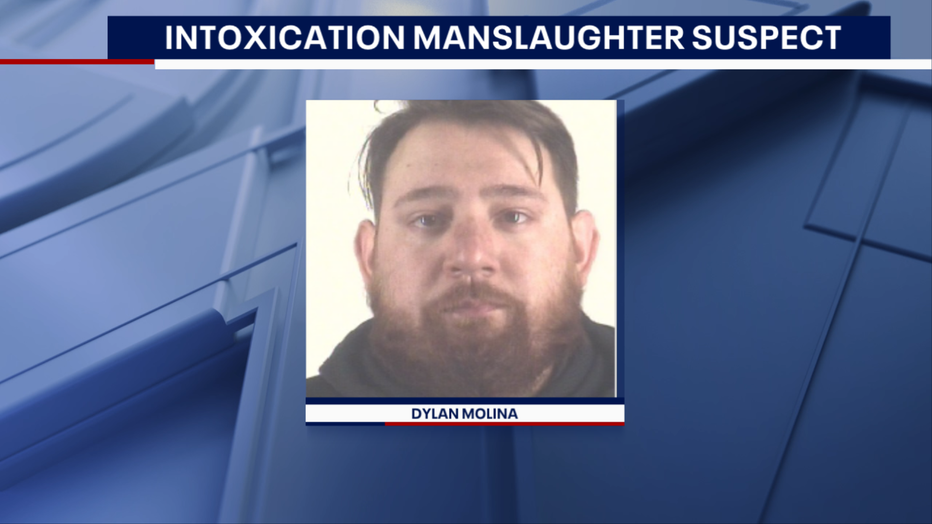 On Monday, 27-year-old Dylan Molina, who had a previous DWI arrest before he killed Cervantes, pled guilty to intoxication manslaughter and three charges of intoxication assault.
He'll serve 15 years in prison.
"It's not going to bring Alex back, but at least he's locked behind bars and he's not able to hurt another family like he did ours," Priscilla said.
Police said Molina was speeding away from a minor crash, when he ran a red light and hit the Cervantes' car.
His blood-alcohol level was twice the legal limit.
On Friday, Lake Worth police arrested Cala Richardson, who is accused of over-serving Molina at Fuzzy's Taco Shop before the crash.
Richardson served Molina "eight double vodka/Red Bull cocktails," according to an arrest warrant affidavit.
RELATED: Bartender arrested for allegedly over-serving drunk driver who killed Euless officer
Cala Richardson (Source: Lake Worth Police)
"Your job is also to stop serving people," Priscilla said. "You had the responsibility and you chose not to. You chose to make a tip."
Priscilla is now raising 13-year-old Joshua and 12-year-old Jake on her own.
They all spoke to Molina at his sentencing, reminding him of the pain he's caused.
"I know it's always going to be in the back of his mind," Priscilla said.
They're continuing to learn to live without Alex.
Every day is a challenge, but Priscilla wants other families to reflect on her pain and not take loved ones for granted.
"Enjoy your life because you never know when your last day is going to be," she said. "Just enjoy your life and live it to the fullest every day."