Dallas Weather: Icy Dallas streets shut down normally busy strip centers
DALLAS - From school to work and running errands, so much has been put on hold for the past couple of days for North Texans.
Normally busy strip centers and streets are empty.
People living in Oak Lawn and neighboring Uptown normally like to go out to eat. But most places are closed, and popular parks were empty and blanketed in ice.
Pem in is heaven. The fluffy doodle had Cole Park in Uptown all to himself Tuesday.
Winter Storm Warning for North Texas extended until Thursday, Ice Storm Warning for some starts Wednesday
Pem's buddy, Mike Pissett, isn't fazed by the cold, dreary weather. He's from Scotland and is visiting his girlfriend in Dallas, also known as Pem's mom.
"This is weather we're used to in Scotland," he said. "But to come to Dallas and get snow, it's very rare. I wasn't expecting it."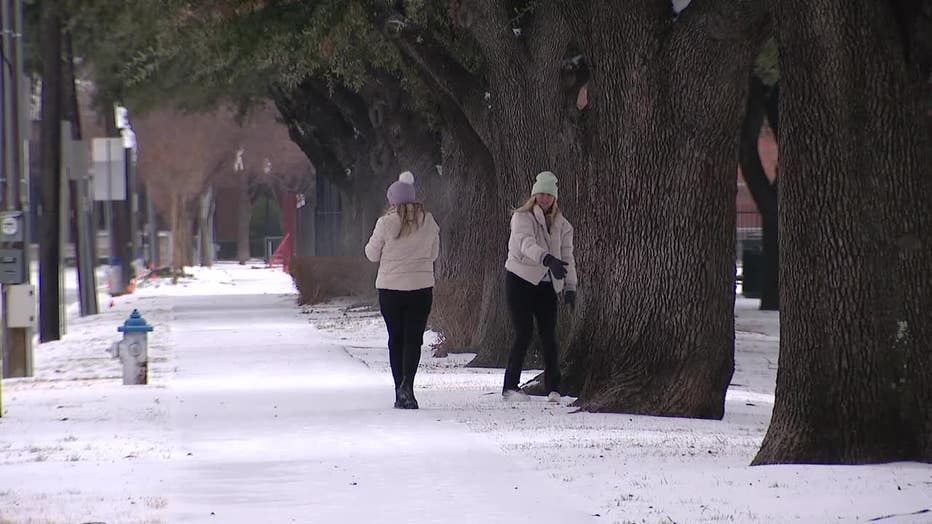 Uptown was basically shut down. The streets were empty aside from the occasional emergency responder going by.
A reminder of just how dangerous the driving conditions are due to slick roads brought on by the frigid temperatures and precipitation.
Many school districts in North Texas, including Dallas and Fort Worth ISD, to remain closed on Wednesday
Clayton and Sadhvi Douglas ventured outdoors at their dog's insistence.
"Getting out and enjoying the snow. The dog is just loving it," Clayton said. 
"She loves the snow, and Dallas just looks so pretty in the snow," Sadhvi said. "We are enjoying it before it all turns slushy."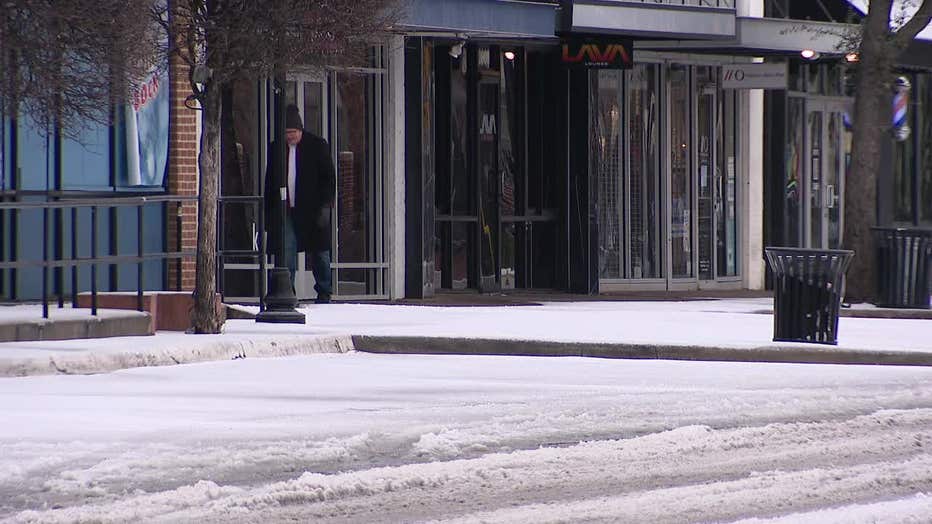 In neighboring Oak Lawn, the usually busy Cedar Springs strip was a ghost town.
Italia Express was one of the few businesses open. Employees are braving the elements so others can eat.
"People have to eat," said Ajdin Dervisevic with the restaurant. "One way or another, people have to eat."
Many of the early orders were for delivery. But even the delivery services are taking extraordinary safety measures.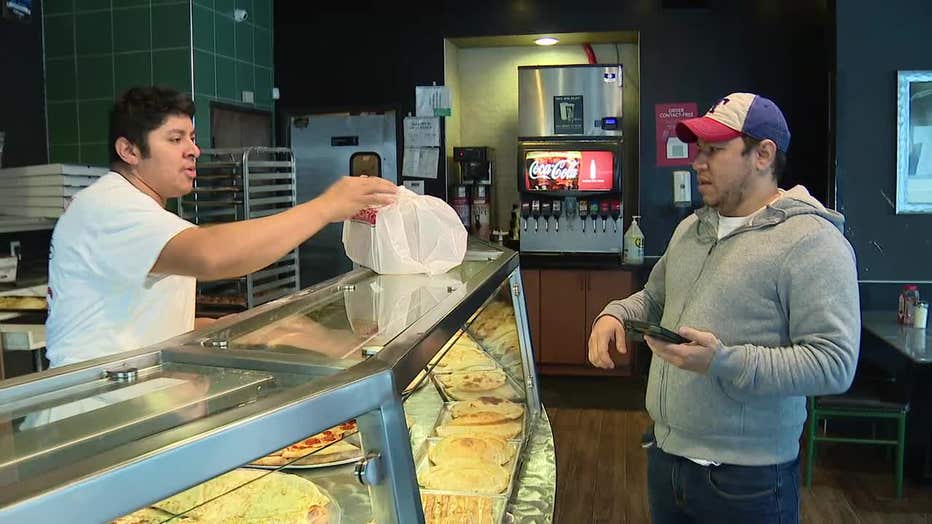 By noon time, Door Dash announced it was suspending operations in North Texas due to the winter storm.
Still, the pizza ovens were firing with folks arriving by foot or car grateful something was open.
"To be honest, it's been a while since we did some grocery shopping," said customer Taylor Baumann. "So our thought process was what are we going to eat? We called Italia, and they said they were open. We made our way over here carefully."
In case you're wondering, Italia Express is open until midnight.
Door Dash says it hopes to resume deliveries at 9 a.m. Thursday, depending on the weather conditions.