Dallas weather: DoorDash suspends deliveries in DFW due to weather
DALLAS - With ice on the roads across North Texas DoorDash is looking to keep its drivers safe by suspending its operations in the DFW area.
The service stopped its deliveries as of noon on Tuesday.
Winter Storm Warning for North Texas extended until Thursday
DoorDash says they expect to continue deliveries on Thursday, Feb. 2 at 9 a.m., but that time could change depending on weather conditions.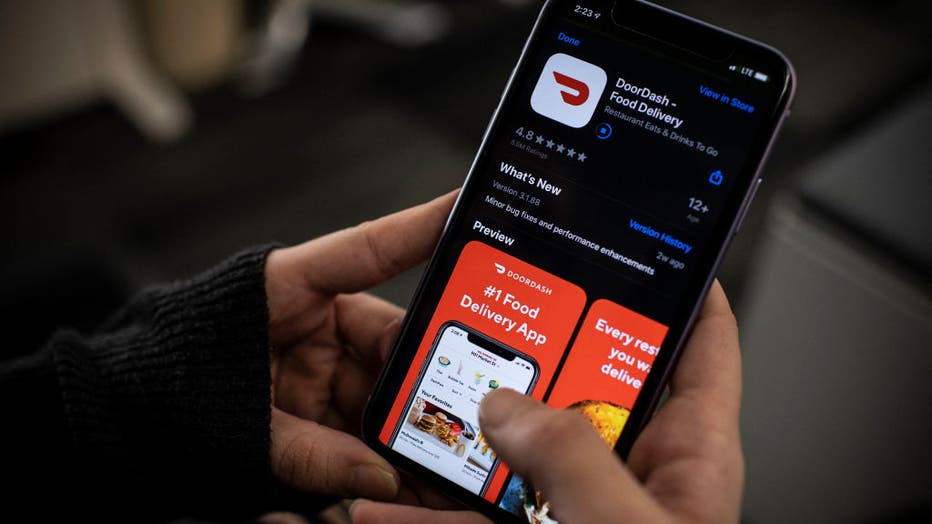 (Photo by Eric BARADAT / AFP) (Photo by ERIC BARADAT/AFP via Getty Images)
"This significant winter storm has created extremely hazardous travel conditions," said DoorDash spokesperson Juian Crowley. "To help keep our community safe, DoorDash is proactively activating its Severe Weather Protocol and suspending operations in the Dallas and Fort Worth areas."
Driver dies after going 'airborne' off icy Arlington overpass, witnesses say
State officials say the icy weather has caused hundreds of crashes across North Texas.
Drivers are being urged to stay off of the roads unless it is necessary.