Dallas toddler dies after being shot in the head
DALLAS - It's still unclear what led up to the death of a Dallas 3-year-old boy after being shot in the head.
Police have been very tight-lipped about what happened. They said the boy's mother drove him to the hospital in North Dallas Monday morning.
A group of emotional family members and loved ones were seen outside Medical City crying and hugging each other.
Dallas police said the mother claimed to have been involved in a road rage incident with a dark-colored four-door sedan being driven by a Black male in a red shirt. 
However, police said at this time they have not found a legitimate crime scene or evidence related to a road rage incident.
Dallas police said they were called to the hospital after a mother brought her 3-year-old son to the emergency room with a gunshot wound to the head. The child died from his injuries.
Police blocked off a car outside the hospital that appears to be at the center of the investigation. Investigators took photos of the vehicle before it was towed away with a police escort.
For now, police are interviewing the boy's mother. It appears they're not looking for anyone else, and the department did not issue any public safety alerts.
A witness at the hospital told FOX 4 the mother pulled up screaming and pulled the child out of the car. 
Police are not saying where they believe the shooting took place, but there was a reported shooting prior to the mother's arrival to the hospital at the nearby Timberleaf Park. That's where FOX 4 spoke with two witnesses who said they heard the shooting and rushed over.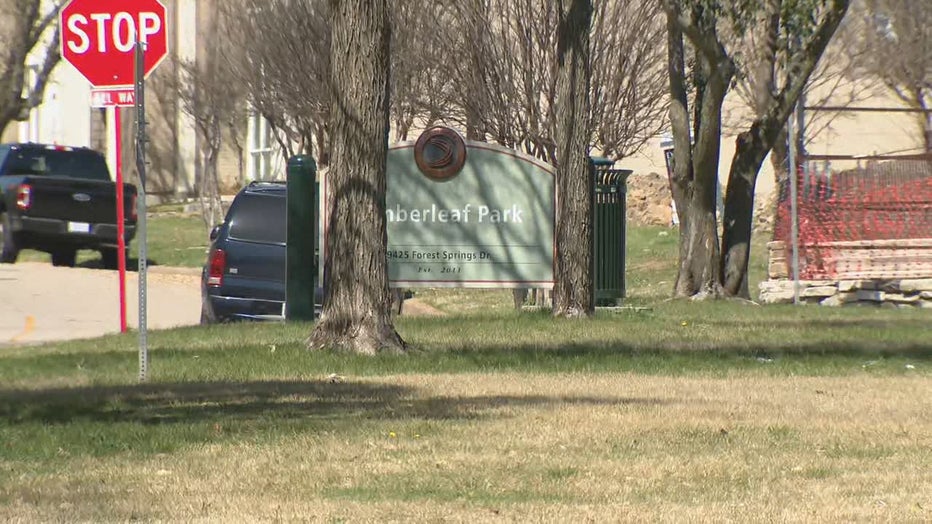 Aaronthomas Green is a grandfather who lives near the park. He said the violent loss is heartbreaking.
"I can't fathom that for my own family. And to think of that happening in such a violent way, I think makes it that much more traumatic," he said. "I'm a little more nervous now."
Printice Darden was near the park Monday when he said he heard the shooting. 
Police went to the park, but Dallas PD won't talk about where the child was shot or how.
"When I think of stuff like that, I think of my child," Darden said. "Think about if it was like your kid. How can you prevent it from happening, you know?"
READ MORE:
2 men hurt in Uptown Dallas shooting
Plano police investigating overnight shooting at The Shops at Legacy
Police recover car in connection with South Dallas mass shooting; still looking for 2 others