Police arrest Arlington man for stabbing 55-year-old mom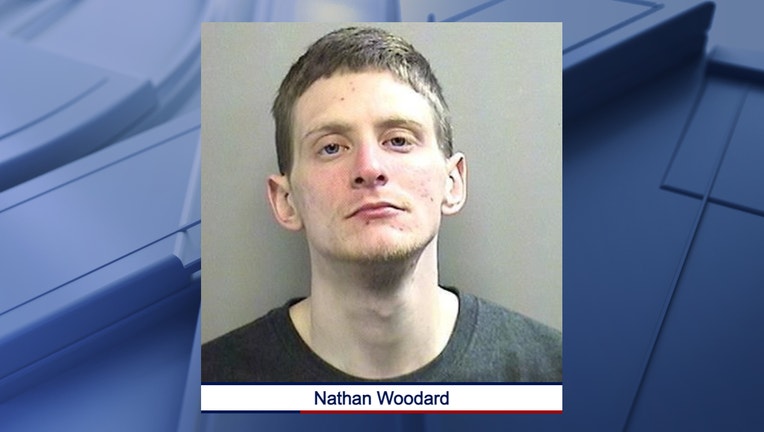 ARLINGTON, Texas - An Arlington man who is accused of fatally stabbing his own mother is now behind bars.
Nathan Woodard, 26, was arrested Monday afternoon after a day-long manhunt.
Arlington police said they believe he stabbed his mom, 55-year-old Teresa Pierce, outside her home on Longmeadown Drive Sunday evening.
Her husband found her bloody body in their front yard around 7:30 p.m. But by that time, Woodard was no longer in the area.
According to an arrest warrant affidavit, investigators found home security video that shows a man dressed in a gray hoodie, black jacket and dark clothes with black gloves approach Pierce as she arrived home Sunday evening.
The video shows the man throw Pierce to the ground and stab her numerous times over a 26-minute period. At one point, he can be heard calling her "Mom," the affidavit states.
Pierce's husband and close friend helped identify the man in the video as Woodard. They told investigators he was homeless, had a drug problem and had been harassing his mother in the months leading up to her death.
Police were called to the home on one of those occasions in January after Woodard allegedly slashed his mother's tires. At the time, he was arrested for criminal mischief.
Woodard is now charged with murder.
READ MORE:
Wylie man is first to stand trial for Jan. 6 Capitol riot
Possible human remains found in Sachse
Missing woman Marissa Grimes found dead; man with history of domestic violence in custody