Trial for teen accused of deadly Arlington Lamar HS shooting set to start this week after delay
FORT WORTH, Texas - Jury selection begins Monday for the now 16-year-old charged with killing another teen at Arlington's Lamar High School back in March.
Last month, the judge put the case on hold as jury selection began after ordering a mental evaluation for the suspect.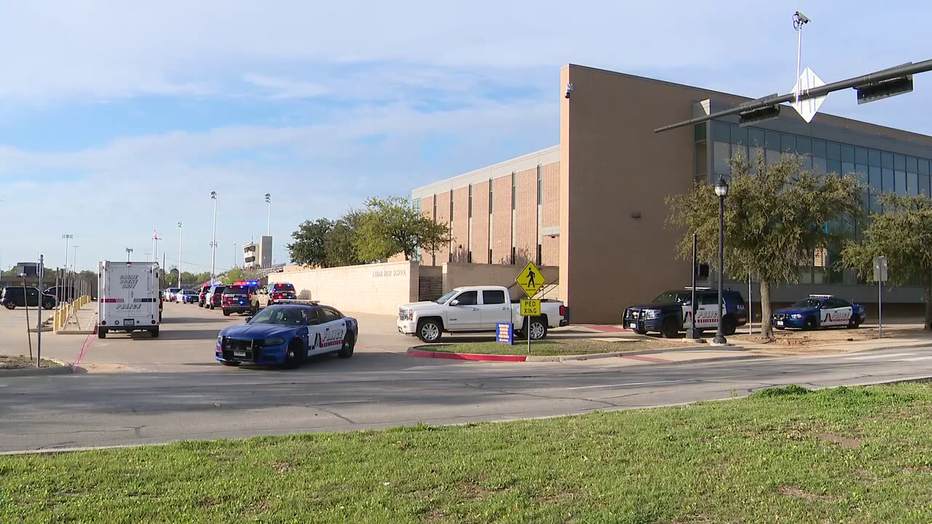 Lamar High School in Arlington
The judge learned about an issue involving the defendant, who has since been cleared.
The trial is expected to start Tuesday.
The defendant was 15 at the time of the shooting, and he is accused of opening fire before school.
The gunfire killed 16-year-old Ja'Shawn Poirier and grazed another student.
In June, the judge decided the teenager should not be tried as an adult for capital murder. The case will play out inside the Tarrant County Juvenile Justice Center. 
FOX 4 spoke to Russell Wilson, an attorney not involved in the case. He said the defense team will likely try to put the jurors in the defendant's shoes. 
"The defendant, being a juvenile, perhaps in fear of his life or some action by the person who was shot and killed," he said.
The defendant's name is not being released since he is a minor. 
Information surrounding the shooting has not been released since the case is in juvenile court.
"At trial, maybe we'll find more information than we ordinarily would. For example, in adult case, we usually have a PC affidavit and the filings are public and things of that nature. The media and the public won't learn some of this information until it comes out in the courtroom," Wilson explained.
Wilson said a big difference in juvenile trials is that the sentence is set by the court and not decided by jurors. 
Also in juvenile cases, Wilson said the court will have to re-evaluate the sentence once the defendant turns 18. 
"The juvenile who is sentenced in a homicide case can be released back into the community much quicker than an adult," he said.
As long as jury selection continues Monday, the trial should start on Tuesday.
The judge is allowing cameras inside the courtroom.