FAA computer outage causes flight cancellations, delays nationwide
The Federal Aviation administration blames a morning nationwide system outage on a damaged file.            
That outage snarled air travel leading to a ground stop at airports across the country.
Travelers were given zero notice, as more than 9,000 flights were delayed and more than 1,200 were canceled.
There's reporting that an error occurred during routine maintenance of an air system, but the f-a-a has not confirmed that.
"We just got a notification that it's been delayed, and the FAA, the system's down," traveler Erica Smith said.
The hiccup that snarled air travel nationwide Wednesday was reportedly all due to an issue with a digital file.
The FAA announced: "Our preliminary work has traced the outage to a damaged database file."
The FAA has not said how the file was damaged, but ABC News is reporting a source said an engineer made a mistake during "routine maintenance."
"We all want to be back home, we all have to get to work, etc., so just be patient," traveler Jesus Rios said.
The breakdown showed how much American air travel depends on an antiquated computer system that generates alerts called NOTAMs — or Notice to Air Missions — to pilots and others.
Before a flight takes off, pilots and airline dispatchers must review the notices, which include details about weather, runway closures or construction and other information that could affect the flight. The system was once telephone-based, with pilots calling dedicated flight service stations for the information, but it has moved online.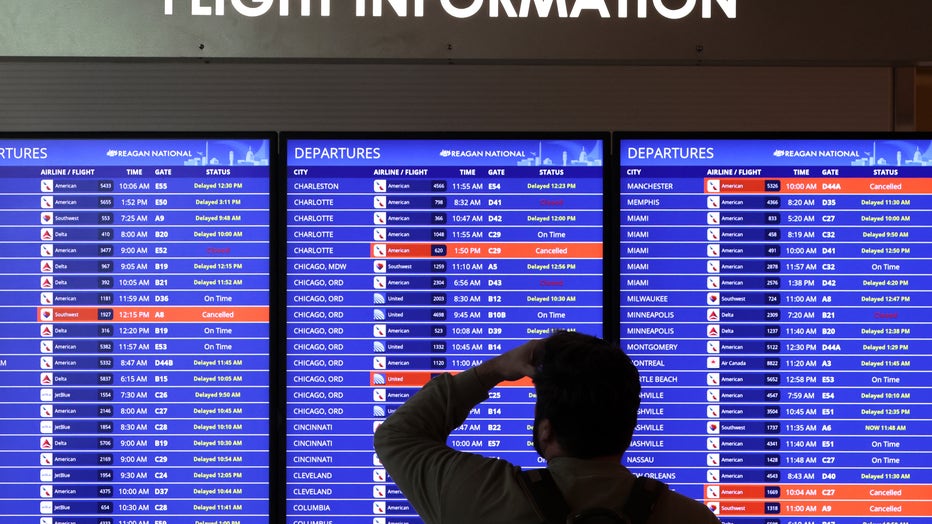 ARLINGTON, VIRGINIA - JANUARY 11: A traveler looks at a flight information board at Ronald Reagan Washington National Airport on January 11, 2023 in Arlington, Virginia. The FAA said it is gradually resuming flights around the country after an outage
RELATED: Air travel across US thrown into chaos after FAA computer outage
"For example, if a runway closes overnight due to, say, severe icing and the airport can't get it back open, they put one of these notices into the system so that any flight plan filed to that airport would be notified that this runway is not available due to this condition," explained Brent Bowen, who is a retired aeronautical science professor.
Bowen expects the ripple effect from Wednesday's outage to last for days.
The failure is focusing attention on the Department of Transportation and the FAA.
Texas Senator Ted Cruz said in a statement: "The administration needs to explain to Congress what happened, and Congress should enact reforms in this year's FAA reauthorization legislation."
"When there's a problem with a government system, we're going to own it we're going to find it and we're going to fix it," Transportation Secretary Pete Buttigieg said.
Bowen noted that this is not a new issue for the FAA.
"So I anticipate Congress will be looking at this because it reminds us of many times over the last 50 years that the FAA has failed in technology," he added. "The FAA is one federal agency that's known to be the slowest in putting out technology."
We expect to learn much more as congressional investigations are likely to get underway, especially — with Republicans gaining control in the House.
European flights into the U.S. appeared to be largely unaffected. Carriers including Ireland's Aer Lingus and Germany's Lufthansa said their schedules were unaffected.
It was the latest headache for travelers in the U.S. who faced weather-related flight cancellations over the holidays and a broad breakdown at Southwest Airlines.
READ MORE: Southwest Airlines cancellations: Dallas-based carrier offers 25,000 reward points to affected travelers
Passengers also ran into long lines, lost baggage, and cancellations and delays over the summer as travel demand roared back from the COVID-19 pandemic and ran into staffing cutbacks at airports and airlines in the U.S. and Europe.
The Associated Press contributed to this report