Aaron Dean Trial: State rests case after just 3 days in former Fort Worth officer's murder trial
FORT WORTH, Texas - After just three days of testimony, the state rested its murder case against former Fort Worth police officer Aaron Dean on Wednesday.
The defense will now get the rest of the week to prepare their case.
The announcement came as a surprise to court observers who expected a lot more from such a high-profile case.
Dean is charged with murder in the fatal shooting of Atatiana Jefferson in 2019.
The state's final witnesses in Dean's trial testified about the crime scene, followed by Atatiana Jefferson's sister.
Testimony on Wednesday focused mostly on forensic evidence and the medical examiner findings.
Crime scene investigators testified, explaining photos and high-tech 3D scans created from the shooting aftermath.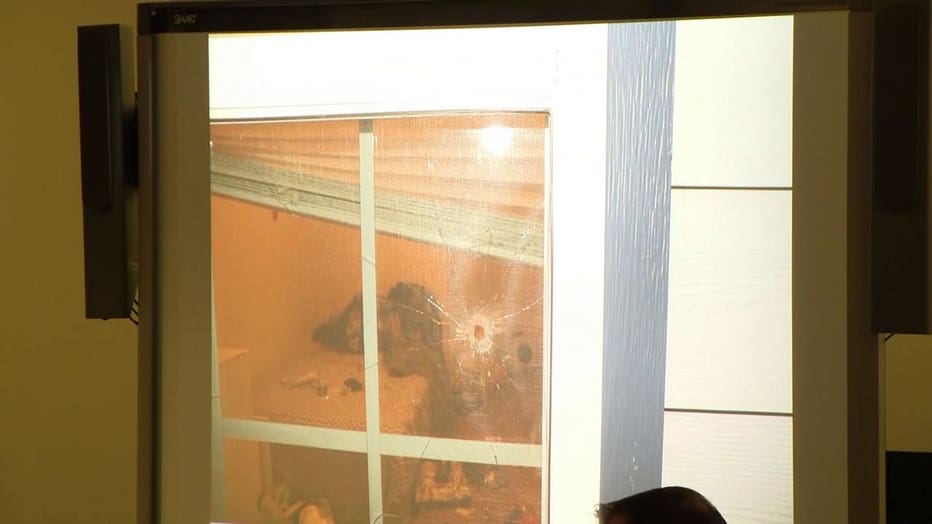 They looked at various angles of the home on East Allen Street in Fort Worth, the residence where Atatiana Jefferson lived, caring for her nephew while her mother was in the hospital.
Prosecutors also showed jurors the gun Atatiana Jefferson removed from her purse when she heard a noise in the backyard, as well as Aaron Dean's service weapon.
Dean fired a single shot through a backyard window while responding to the address because the doors were open late at night. The defense said Dean saw Jefferson point her gun at him, which the prosecution disputes.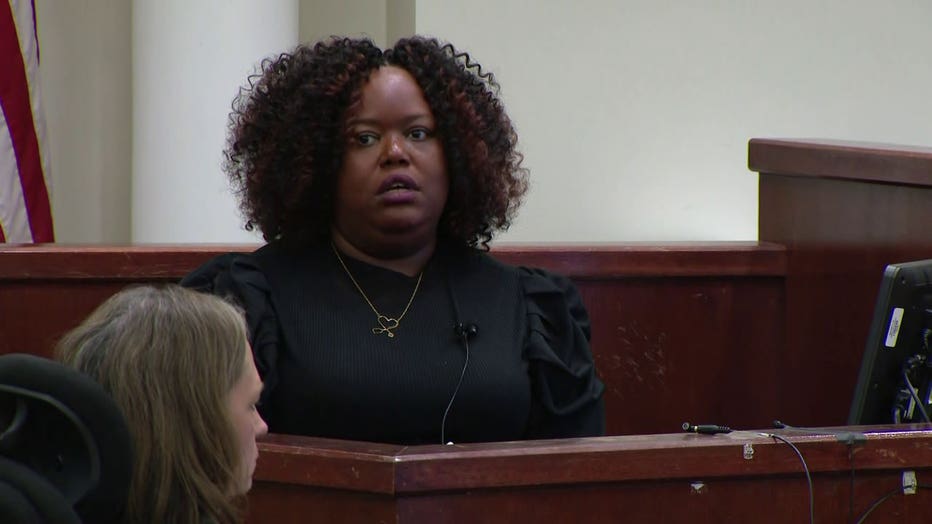 The state's final witness was Ashley Carr, Atatiana's oldest sister. She described photos of Atatiana and spoke about her sister's aspirations to become a doctor.
"When our mother started becoming ill she decided it would be best for her to move home to help my mother because it was a long drive from Dallas to Fort Worth for her coming out here to help, as well as for her to start saving, so she could go to medical school." Carr said. "She wanted to find a cure for diabetes since she's had it since she was very young."
The defense declined to cross-examine Carr.
Tarrant County's deputy medical examiner also testified. He told the jury about autopsy findings.
He also said Jefferson's injury, a gunshot wound to the chest was too devastating to survive.
The Next Generation Action Network released a statement about how quickly the DA wrapped up its case:
Now the case goes to the defense. However, they do not have their witnesses prepared to testify right away.
It is not clear if there are scheduling conflicts, or if the defense was not expecting the state to rest this quickly.
Former Dallas County prosecutor Russell Wilson, who is not connected to the case, says the prosecution may be hoping to see what the defense does before it presents more evidence.
"The state would still have an opportunity to do rebuttal evidence. And so it may be that they would now prefer to show or to make the defense try to put on their case before they continue with theirs," he said.
Wilson says he was left wanting more regarding testimony on the specifics of police training and what could or should have been done the night of the shooting.
"I don't believe that we've heard that evidence just yet," he said. 'What we do have is two Fort Worth police officers in substantially similar situations, making different decisions at that instance in time."
Overall, Wilson says the highlights of the state's case were the body camera video showing Dean shoot Jefferson and the fact that Darch did not discharge her weapon.
"I think they have certainly proved that Mr. Dean killed miss Jefferson," Wilson said. "So remember this is gonna shift to them being required to prove that it was not self-defense. And so that's gonna be the core issue. And in that regard, I think there's going to be additional information that will be submitted."
The trial is expected to continue on Monday.
FOX 4 will have gavel-to-gavel coverage on Fox4News.com and our YouTube page, plus live updates from the courtroom throughout the day.
Follow below for updates. Mobile users click here.
Previous Trial Coverage
On Tuesday, intense, extensive body camera video from Dean was played in court showing Dean and Officer Carol Darch along the perimeter of Atatiana Jefferson's home. Dean entered the backyard first and fired a single shot through the window striking Jefferson in the chest.
The defense team has said Dean saw a person in the window with a gun.
Darch got emotional on the stand while testifying, when discussing Zion Carr, Atatiana Jefferson's nephew who was home at the time of the shooting.
Earlier the jury watched a recording of Carr interviewing with a forensic examiner just hours after the shooting. In it, Carr said Jefferson removed a handgun from her purse after hearing something in the backyard, then pointed it at the window.
The defense team argues it differs from his testimony on Monday, when he said she kept the gun to her side.
Before the trial wrapped for the day, Jefferson's neighbor, James Smith, took the stand.
Smith placed a call to police after seeing the door to Jefferson's mother's home open and the lights on. 
Smith testified he found it unusual to see two open doors at the house across the street in the middle of the night. He says he went over to the home first to see if something was wrong but then left to go and call police.
"I didn't know what was going on. It was 2 o'clock in the morning, and I didn't want to startle her," he said. "I realized that if she's in the back of the house, and if she had to come from the back to the front, her front door is already open. So that would have been concerning for her for someone to be in her home at 2 a.m. and she not know who it is."
Atatiana Jefferson Shooting Timeline
The shooting happened on Oct. 12, 2019.
Atatiana Jefferson was babysitting her 8-year-old nephew at her mother's house.
A neighbor made a non-emergency call to police because a door was open with lights on.
Officer Dean arrived, walked into the backyard and saw Jefferson in a window with her gun in her hand. Dean yelled, "put your hands up! Let me see your hands!" before immediately firing a single shot, killing Jefferson.
The shooting led to protests against the Fort Worth Police Department.