2 teens dead after shooting in Watauga
WATAUGA, Texas - Police in Watauga are investigating the shooting deaths of two 17-year-olds.
The crime happened over the weekend. Neighbors say they heard more than two dozen gunshots.
Watauga police confirm two 17-year-old boys were discovered shot to death in a pickup truck Saturday afternoon. However, they are not revealing much more.
The two teens have not been officially identified by the medical examiner yet, but friends who stopped by the memorial say they were both seniors at a Keller ISD High School and that neither one of them actually lived in Watauga.
A neighbor shared a photo of the crime scene showing a black truck in the middle of the taped-off area in the 5400 block of Caribou Ridge. 
Police on Monday say investigators are actively pursuing leads to find the person or persons who fired the fatal shots.
Some who live in the area are still shaken from the incident. They describe hearing the flurry of loud gunfire.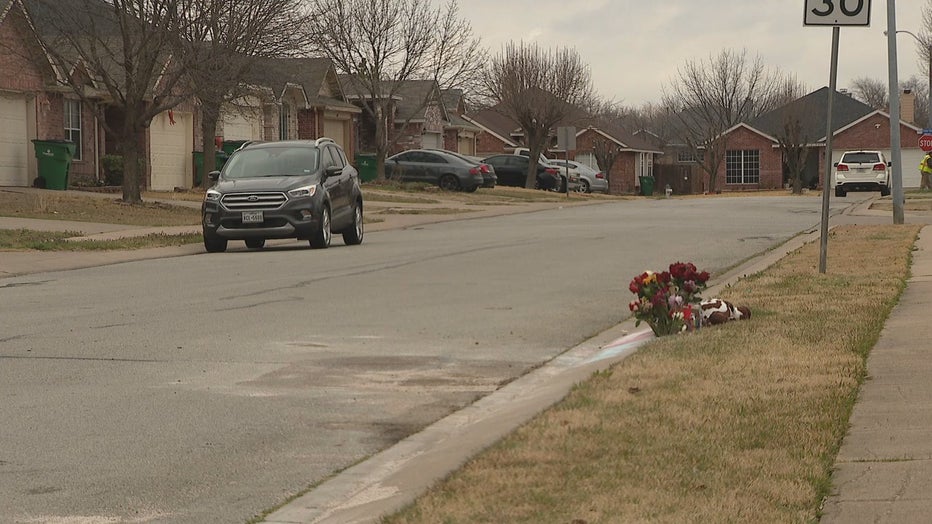 One woman who was in her garage at the time says she was rattled by the barrage of bullets.
"I was out there for like two hours. And then all of a sudden, I had earphones on, and it was the loudest sound you've ever heard," she recalled. I thought it was like 10 of them. But we found out later it was a lot of them. More like 25, 28."
Kevin Saikho says he was in his living room around 2 p.m. when the shots rang out.
"I wanna say it sounded like an assault rifle going off. Really," he said. "It was maybe Ike 20-30 shots. It was a lot."
One man told FOX4 he ran over to the black truck to see if he could help the teens but found both boys already dead.
Police have not identified a suspect but say they are working on several leads. They also wouldn't say whether or not the shooting was gang-related.
Watauga police say they do not believe the two teens were selected randomly. They believe they were targeted for some reason.
Anyone with information about the case is asked to contact Watauga Police Department at 817-514-5787. 
READ MORE:
16-year-old dies after crashing into Dallas home
SMU graduate killed while working as journalist in Ukraine