Controversial Texas 'school choice' bill could help families pay for private school tuition
AUSTIN, Texas - State senators heard hundreds of people speak about a proposal to use taxpayer money to help families pay for private schools.
It's one of several bills designed to give parents more say in their child's educational options in Texas.
Hundreds of people – both for and against – signed up to testify on the proposal which would allow parents to use state funds to send their children to private schools.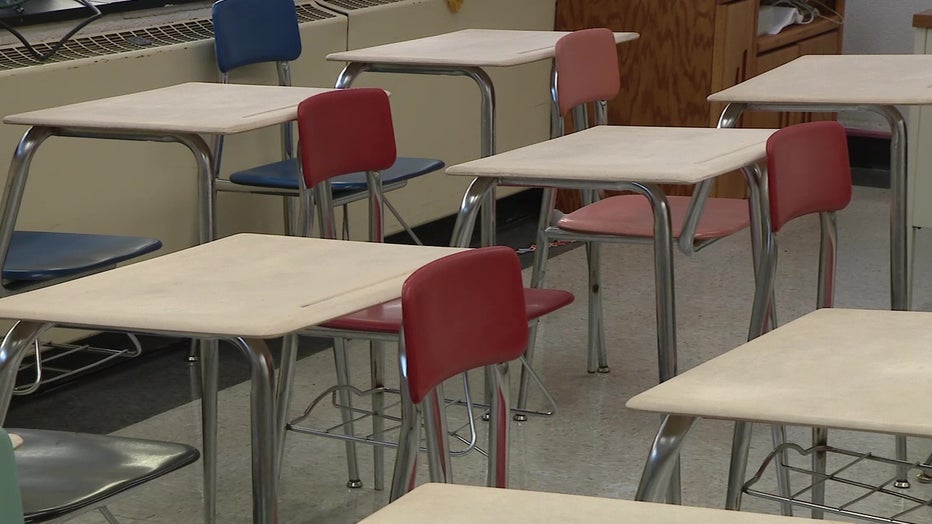 RELATED: Two education rallies held outside State Capitol
Senate Bill 8 calls for families to receive up to $8,000 per student through an educational savings account.
That money could be used for private school tuition, tutors, uniforms, and other approved educational expenses.
Only students who are already in public schools or entering kindergarten can qualify for the funds.
Most Democrats and some rural Republicans don't support the proposal.
State lawmakers argued over the program's cost and its impact on public schools.
"So, what it looks like if school vouchers pass is that it's not really parental choice, it's school choice. Because they'll get to choose the students that they accept with the voucher money or the ESAs or whatever you want to call it," said Lana Hansen, who opposes SB8.
"Our families are regular, everyday people," said Chrystal Bernard, with the Bravehart Christian Academy. "They see the value of education in a low student-teacher ratio environment, individualized learning character. And they know that this could be a huge relief from them financially if this bill is passed."
MORE: 88th Texas Legislature News
Gov. Greg Abbott identified school choice as one of the top priorities for this legislative session.
Senators are expected to vote on the bill in their next committee meeting. 
If approved, it will move to the full Senate.